Grunge fonts are a great way to add style and character to your design. If your website looks painfully ordinary, it may be due to the use of typical, tired web fonts, that are employed on millions of websites, including your own.
Grunge fonts are becoming increasingly popular; and in place of the shiny and glossy typefaces, a lot of designers nowadays opt for that street style in their designs. If you're looking to make incredible designs with a grunge style then font choice plays a big role in the creative process.
Here we'll showcase 35+ grunge style fonts that you can download for free or for a small amount of money. These fonts all make it quick and easy to create your own designs/graphics with a rough and grungy style.
You may also like:
Carmina Burana – Grunge Brush Font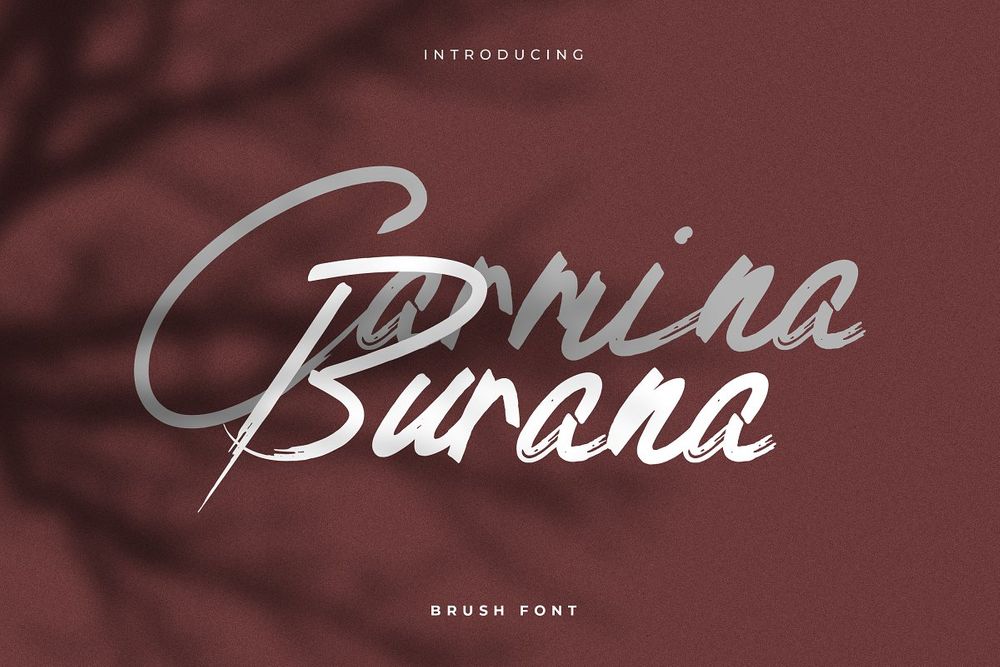 An epic handmade brush font with a weathered look and a grunge vibe. It suits perfectly for all kinds of headlines, posters, t-shirt designs, packaging designs, handwritten quotes and so much more.
Vescona – Grunge Serif Font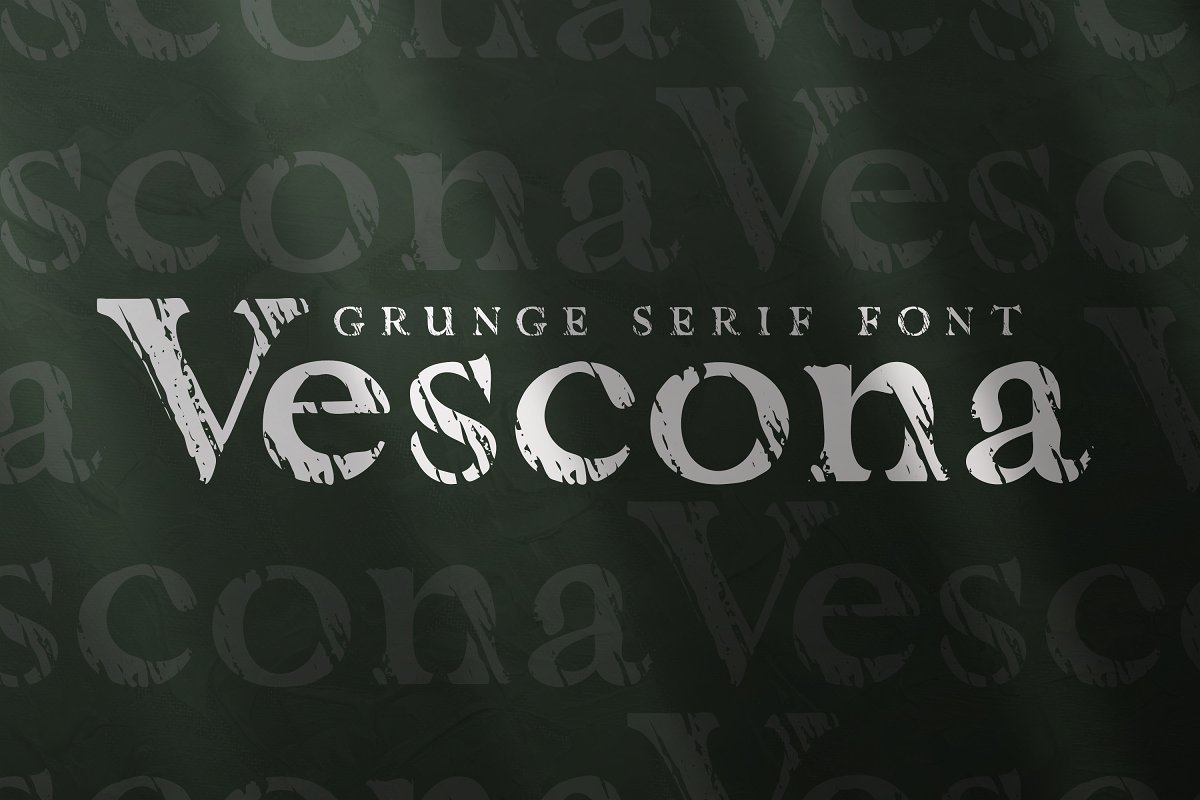 This is a font for all projects that need to combine elegance with natural rustic vibe. Create logos, flyers, posters, invitations, hero headers, banners much more. The font includes uppercase, lowercase, numerals, puncutations and multilingual glyphs.
Mecha Grunge Font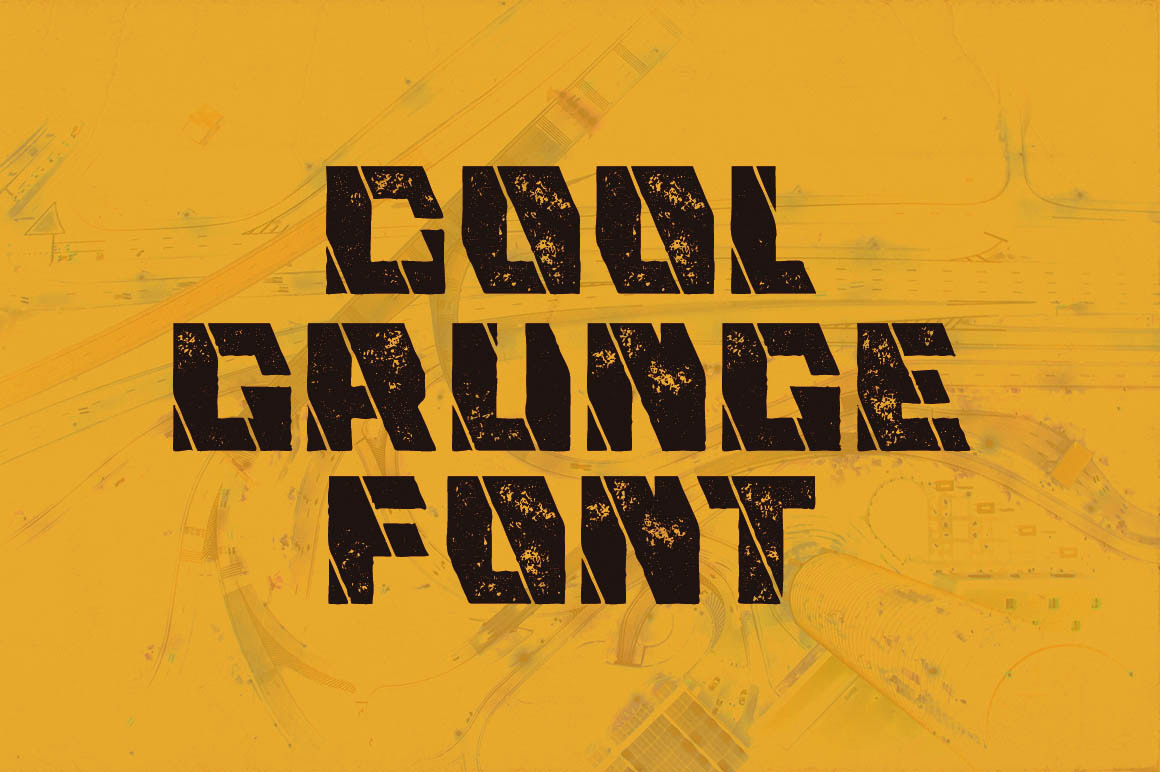 Unique vintage bold style custom serif font for your new projects. Great for your headers or logo designs!
Free Repo Pocket Serif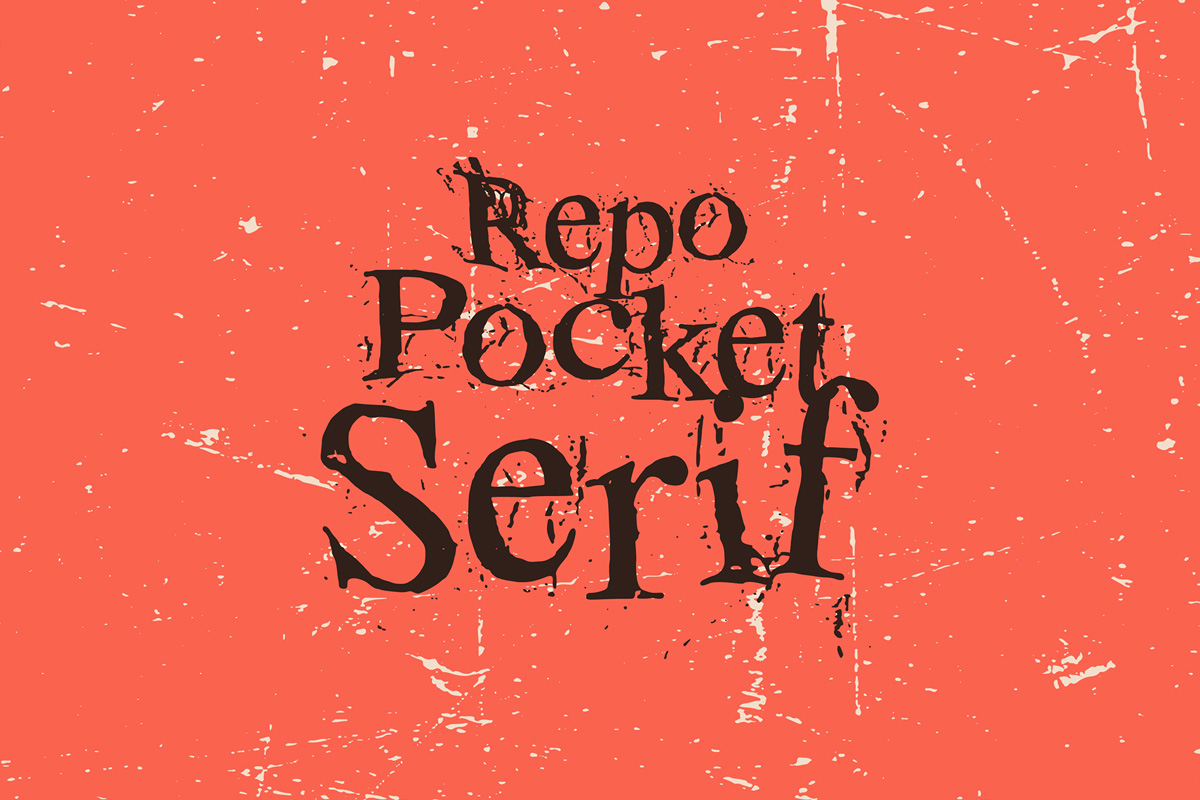 Prequel – The Vintage Sequel
You'll get the full set of 330 glyphs including numbers, many symbols and language support for many countries! And of course you'll also get a clean version – and awesome italics!
Emmeline – Free Brush Script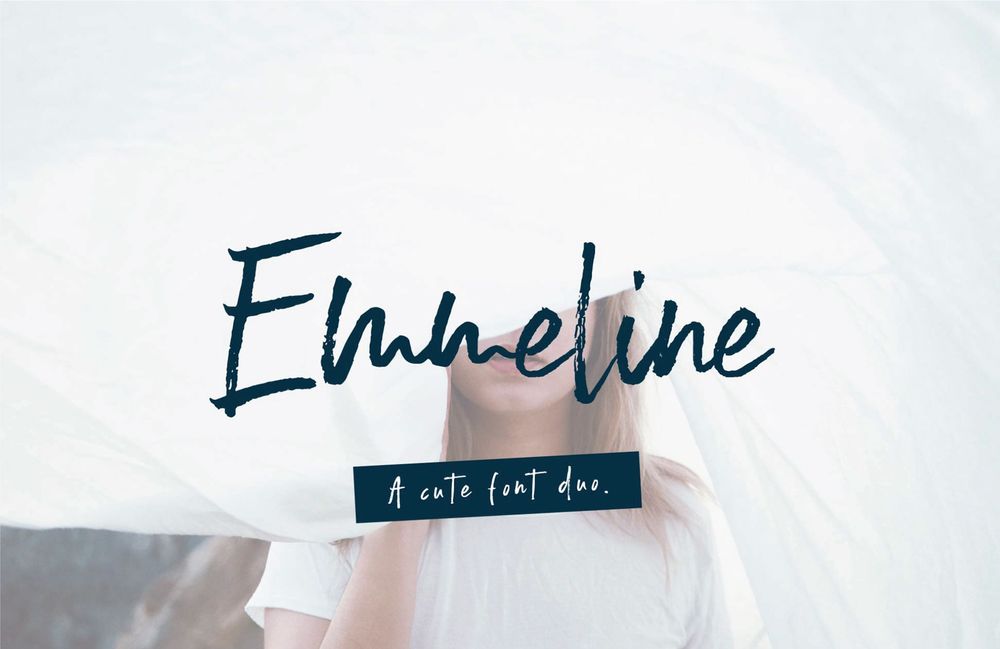 Emmeline is a free handwritten brush font from Sinikka Li that comes with more than 260 characters. Perfect for signature style logos, quotes, cards, invitations and much more!
Old Growth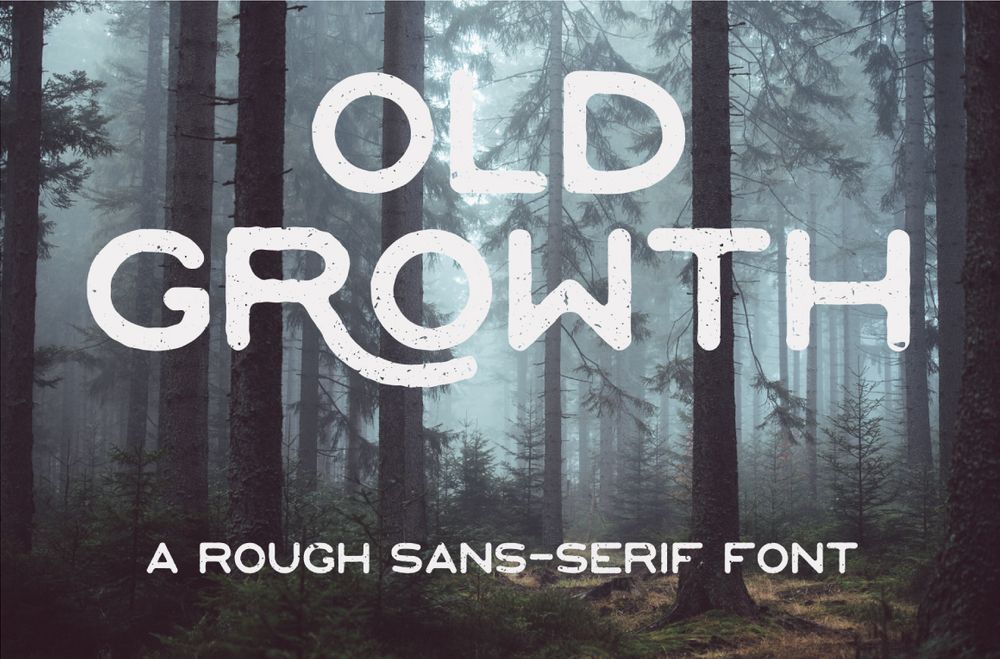 Old Growth is a new free font from Rambler Creative inspired by the old growth forests of the West Coast.  It features rough & uneven edges, various alternate characters as well as some multilingual characters.  Old Growth is perfect for branding, quotes, headlines and many other projects.
Neato Serif Rough Fonts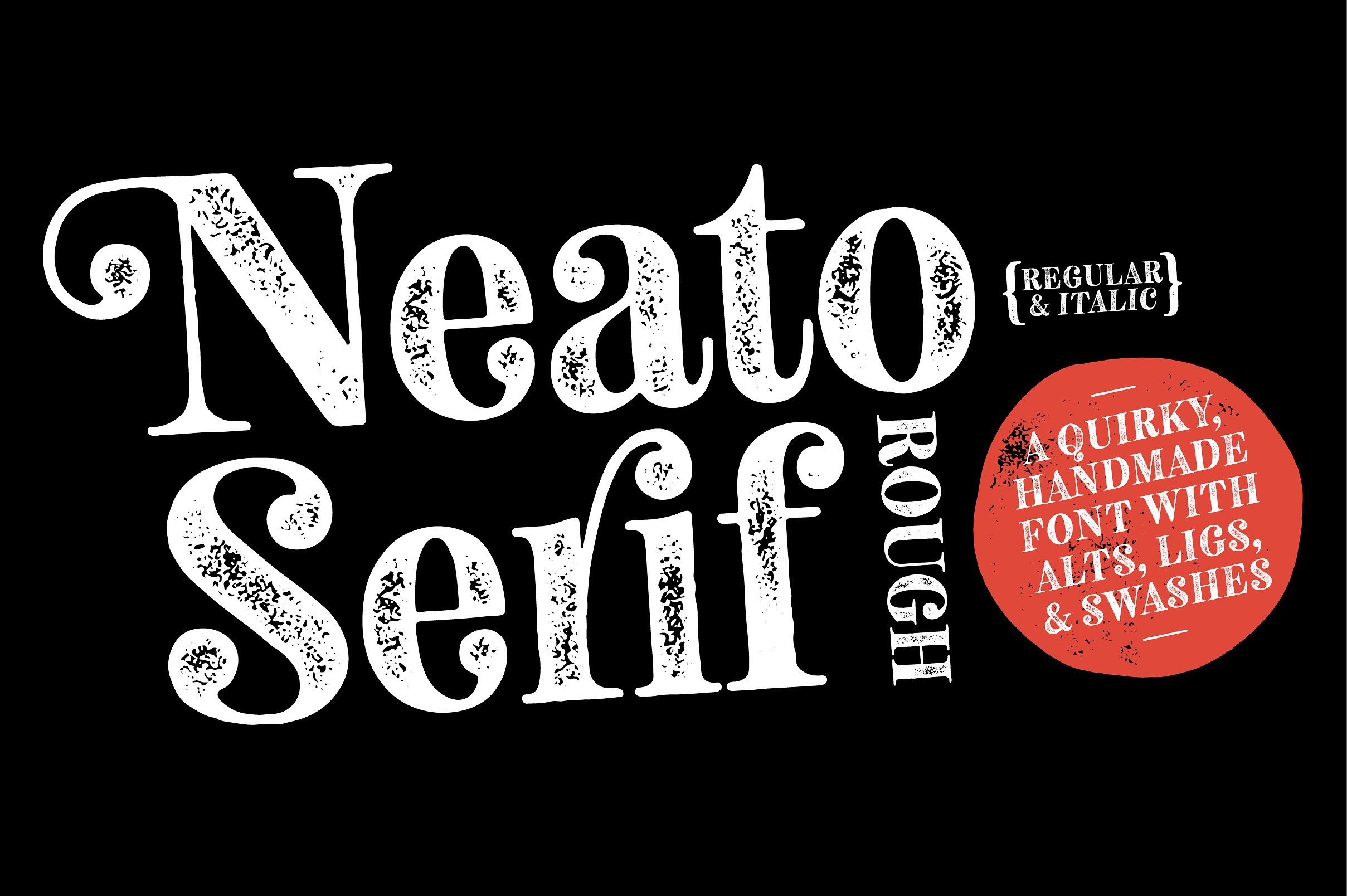 Neato Serif Rough is a hand drawn, quirky serif font with a textured, letterpress appearance. It features stylistic alternates, standard and discretionary ligatures, and swashes to add options and flair to your typography. The typeface has a unique blend of sophistication with it's high contrast of thicks and thins and also playfulness with the distinct ball terminal characters-especially evident in the lowercase "e". It is slightly condensed and great for display headlines, titles, packaging, branding, and more.
Bohem Typeface – 5 Font Styles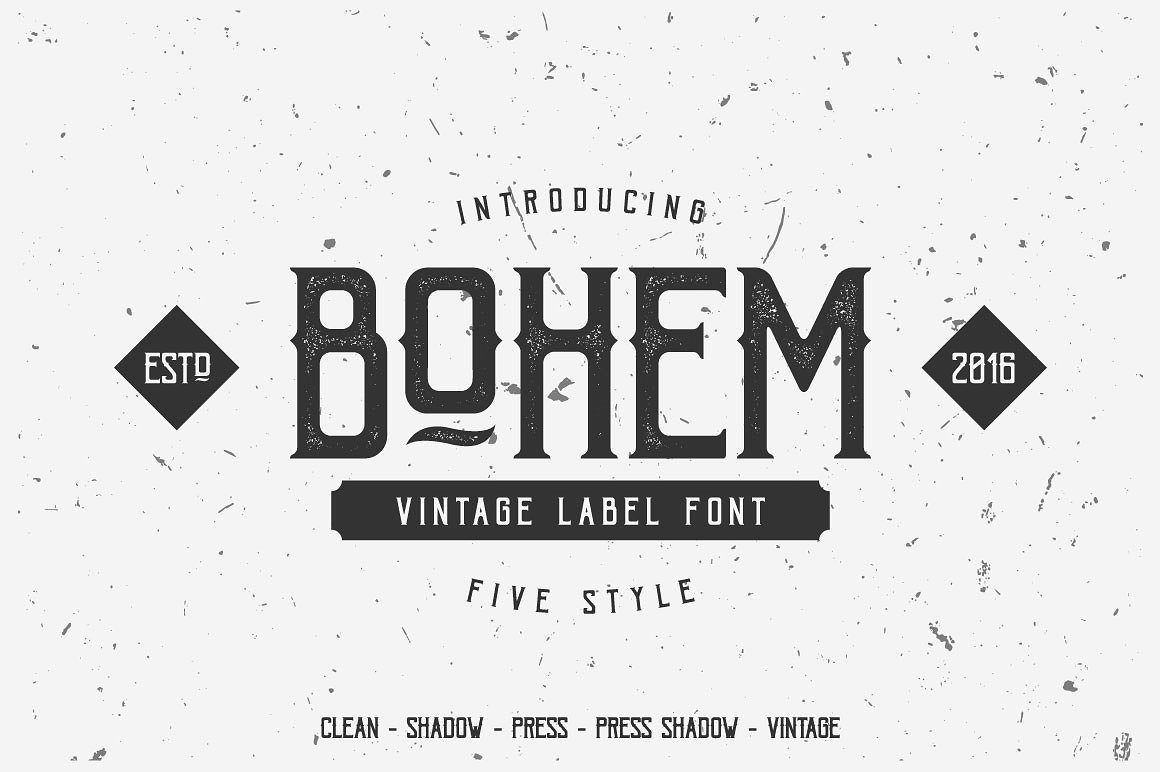 Yes, Bohem have 5 Style : Clean, Shadow, Press, Press Shadow & Vintage with vintage character inspired from beer and brewery its very helpfull to get Vintage design. Suitable and applicable to create vintage design, branding, logos, product packaging, invitation, qoutes, t-shirt, label poster etc.
Island Style Brushed Font Duo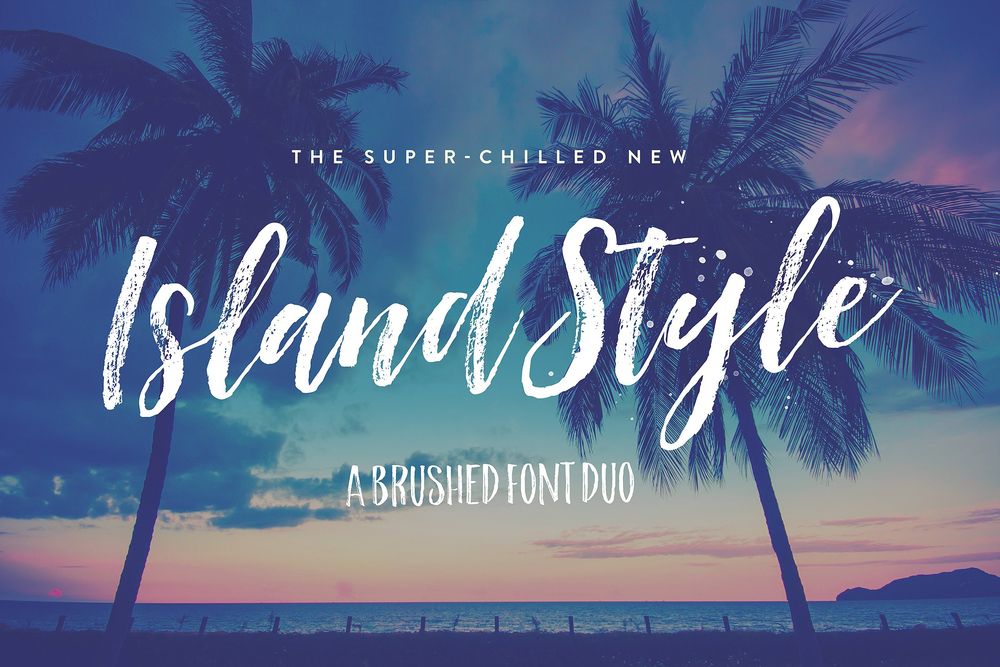 Together or apart, the brush fonts are perfect for an authentic brush-lettered feel on your branding, prints, merchandise, websites, quotes and more.
Zing Rust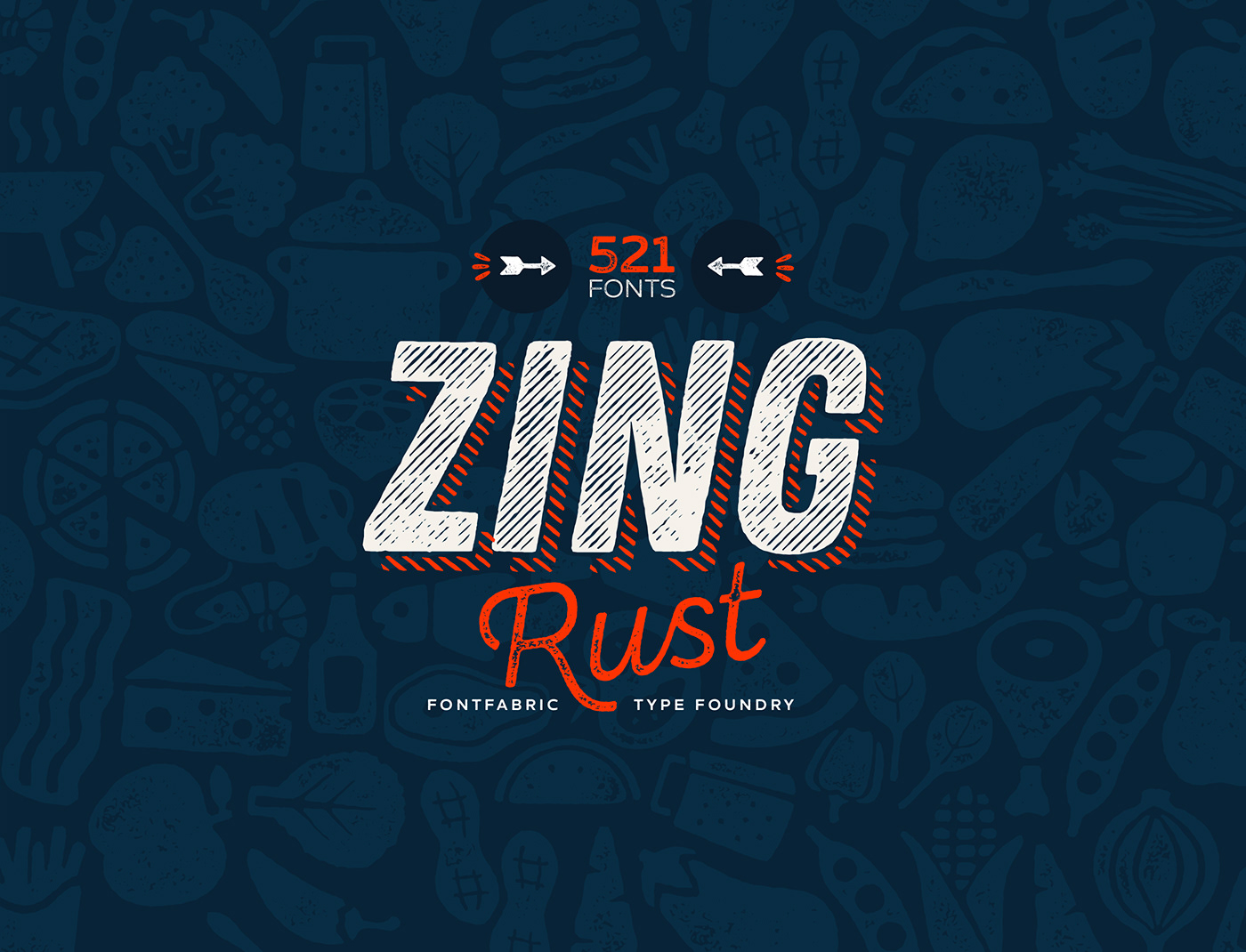 As its name refers Zing Rust stands for the vital freshness of your ideas and bold designs. It includes the 4 (four) major sub-families Zing Rust, Zing Script Rust, Zing Sans Rust and Zing Goodies Rust, with the leading star Zing Rust and special mention of  Zing Script Rust having fully functional OpenType features and Contextual Alternates.
Lostamp Font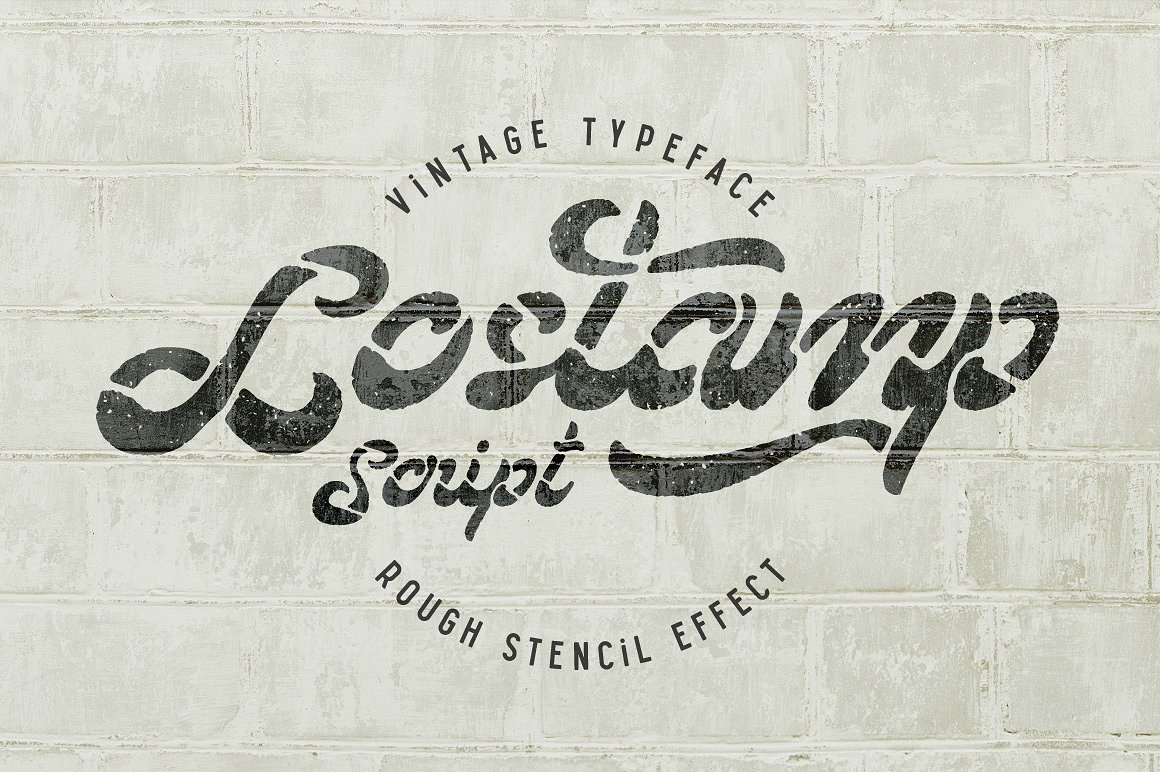 Here is a grunge variation of my "Loftype" font named "Lostamp". As you can see it has a stencil cuts and two versions with rough and clean contours. All OpenType features, like alternates, ligatures, swashes also exists in this fonts.
Stencil Font and Grunge Textures Set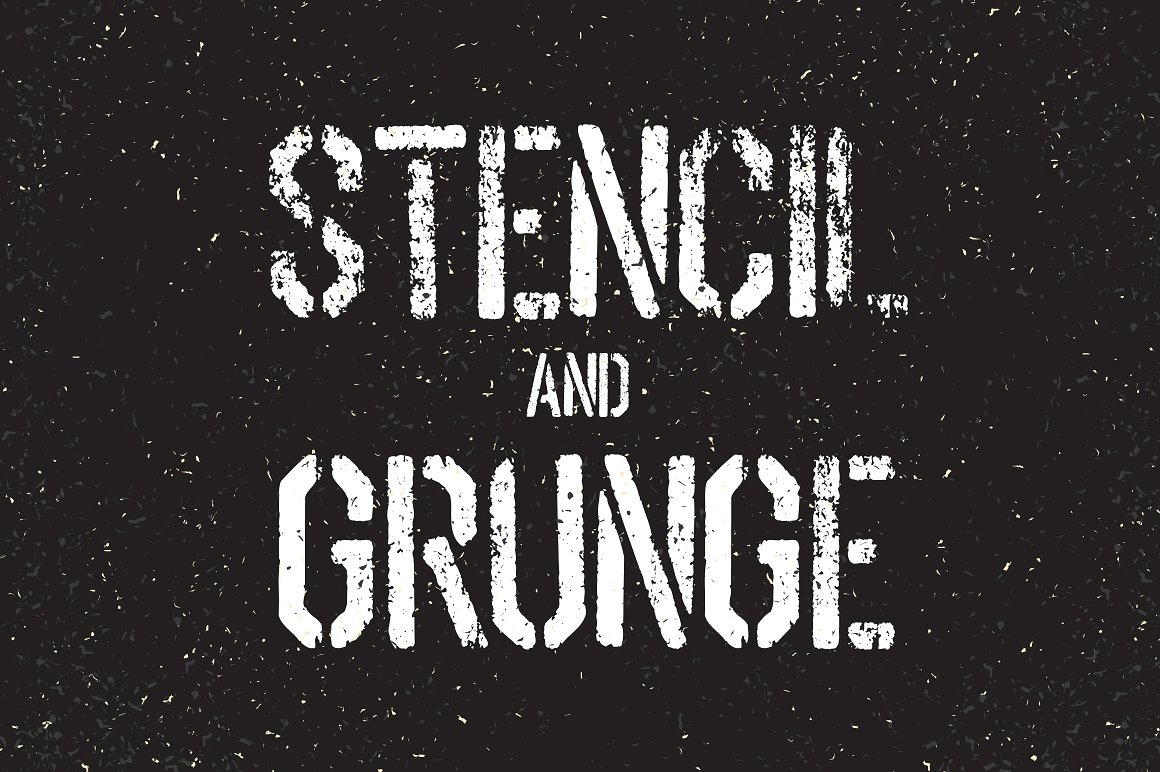 Stencil grunge font. Capital letters (uppercase) only. Grunge vector textures for use together. Brick wall, wooden planks, grunge and camouflage textures in pack.
Urban Stencil Display Font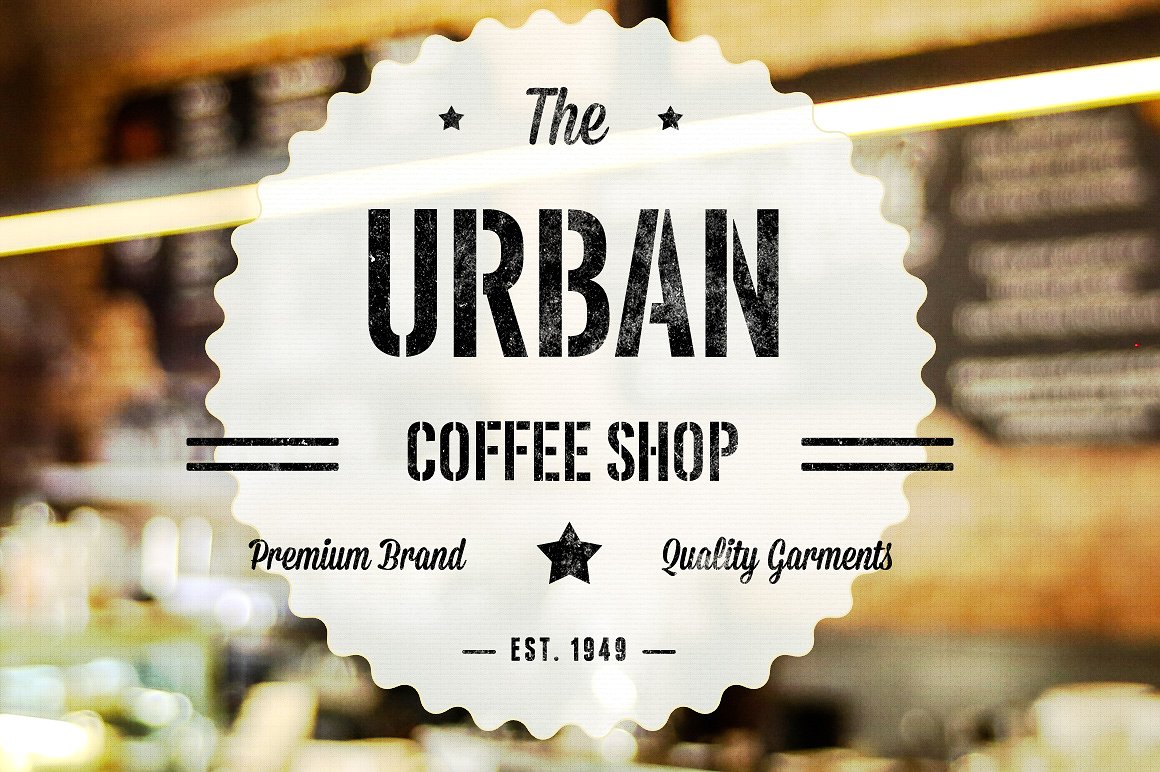 Great for posters, logos, packaging, invitations, website titles, T-Shirts and more.
Gasline & Extra Vector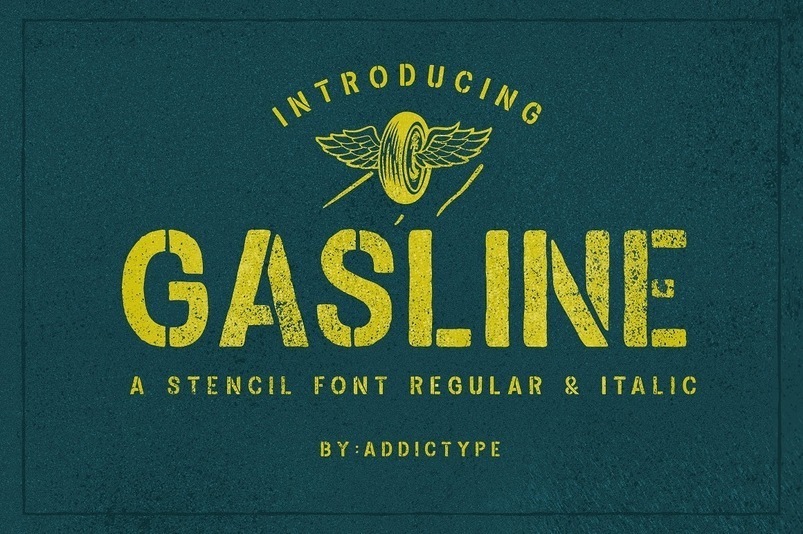 Gasline stencil is a condensed display typeface. update of gasline regular with the concept of stencil. It comes in regular and italic styles, gasline stencil in it is also equipped with a vector image that can simplify your job.
Tron – 6 Display Fonts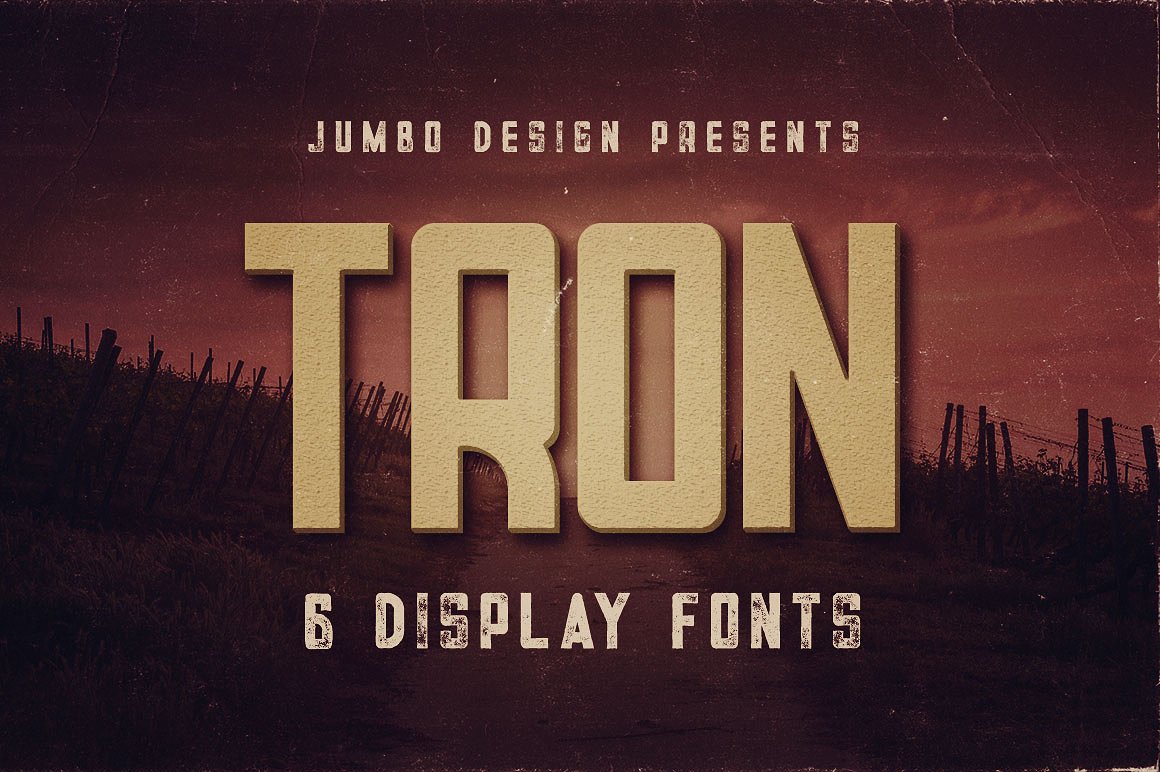 Unique bold, retro or modern style custom font with 6 styles: regular and grunge, inline bold and inline bold grunge, bold & bold grunge!
Silent Scream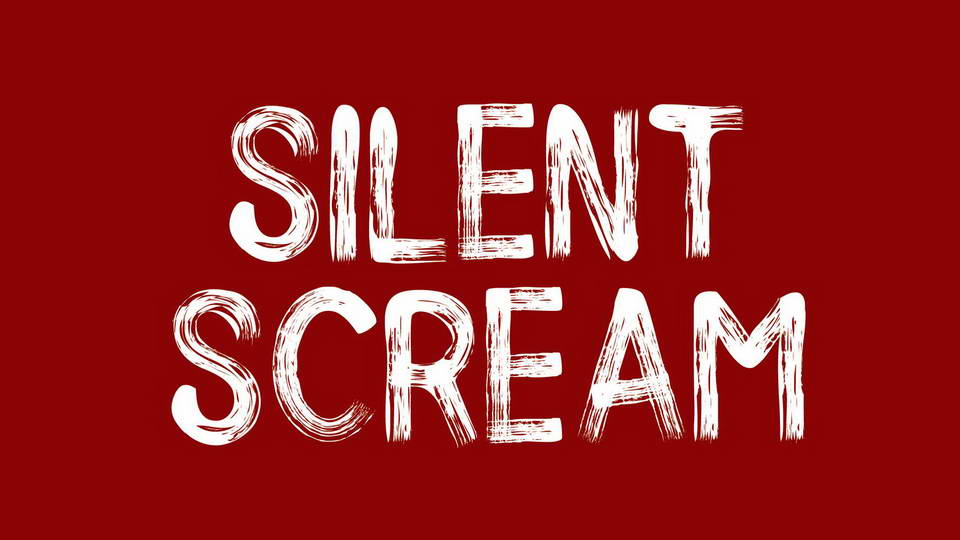 Henrik – Free Sans Serif Font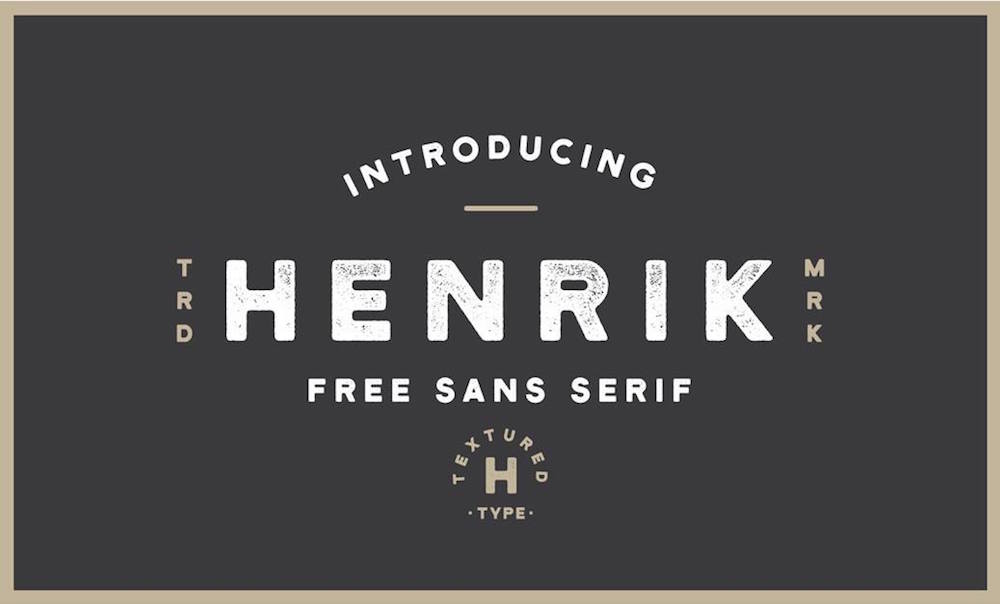 Crafter – Free Vintage Font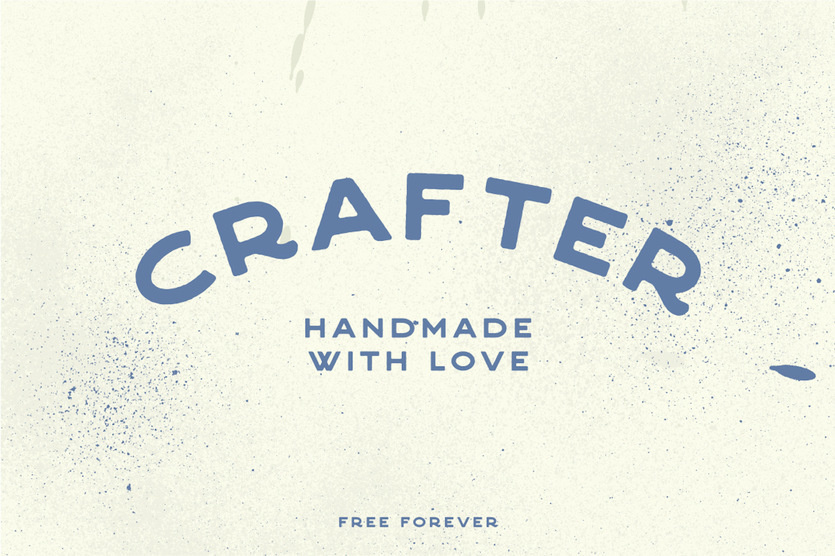 Camellion Brush Script Typeface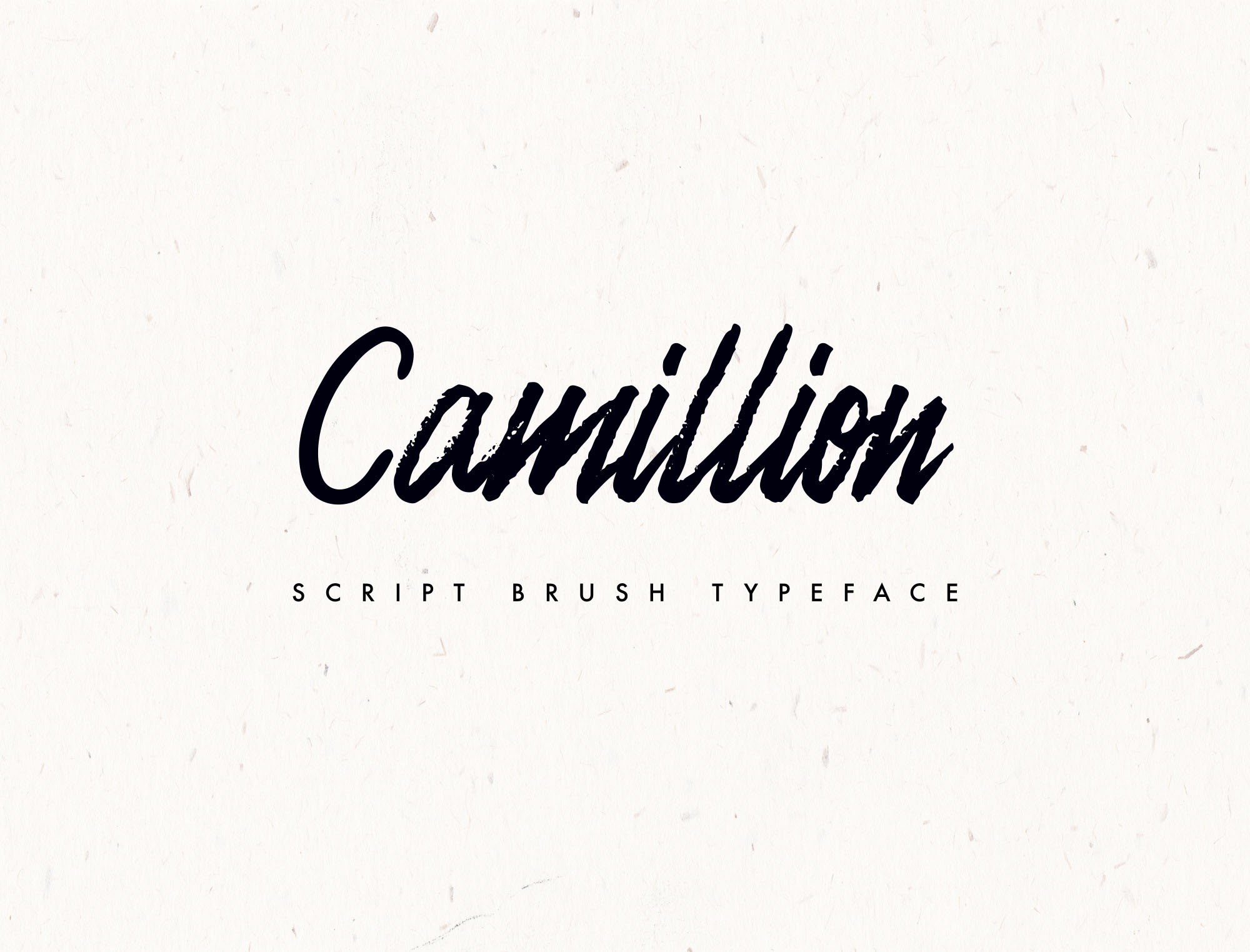 Stamp CO Sans – Free Font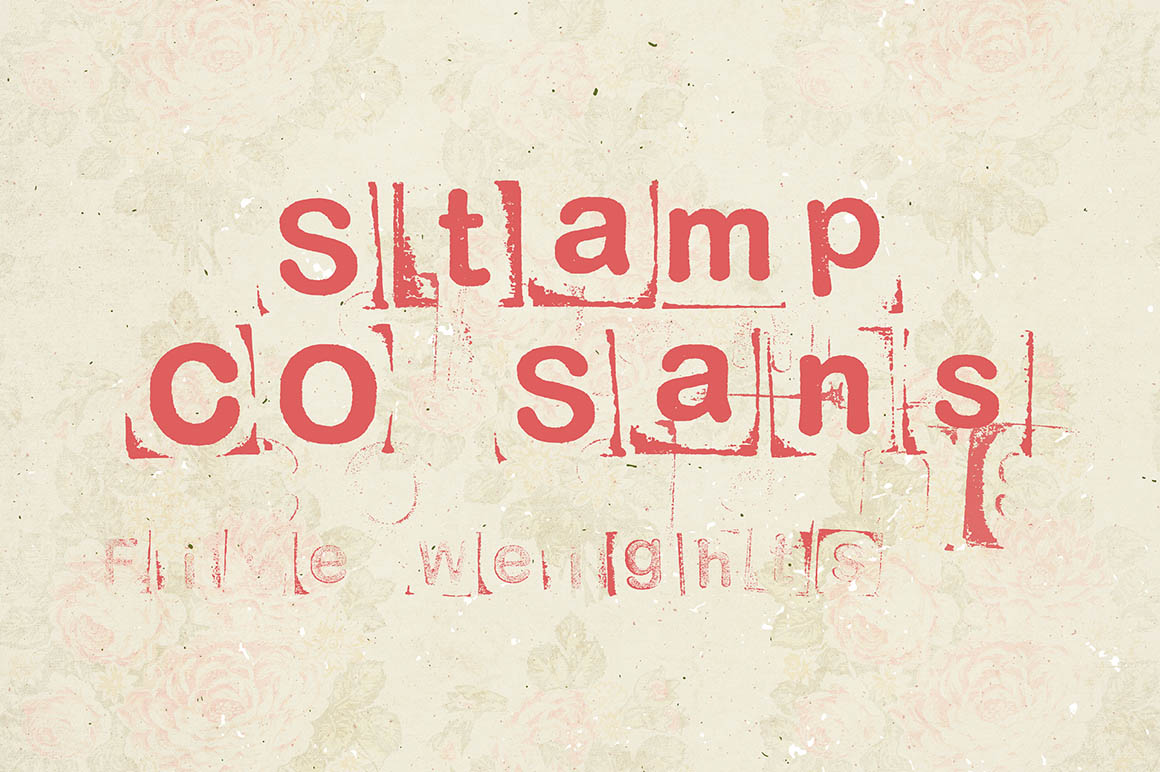 Free vintage & grunge style sans serif font from Carl Seal. Download and enjoy 😉
Free Bernier Font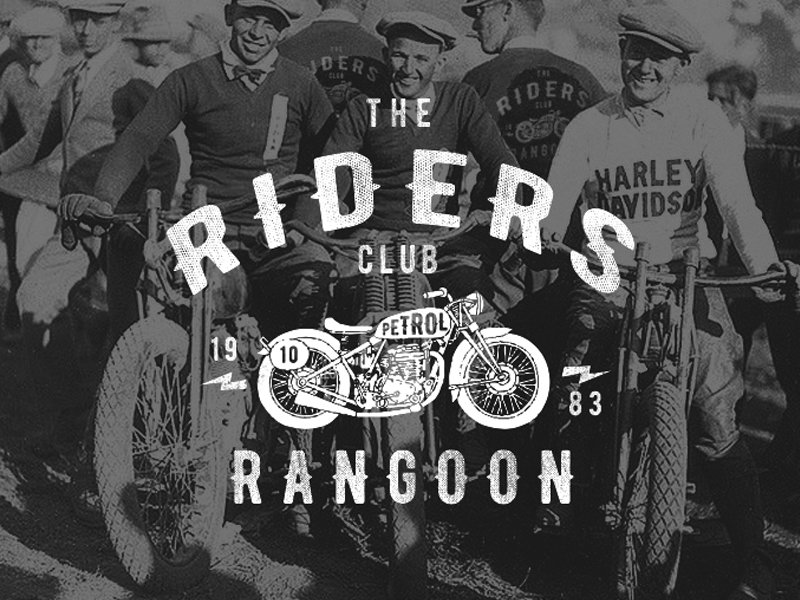 This is the FREE Bernier font which is available in three formats: regular, shade and distressed. It has a vintage look that would be used well on old badges, and old skool looking items. It's available for personal and professional use…
Artistico – Free Grunge Style Font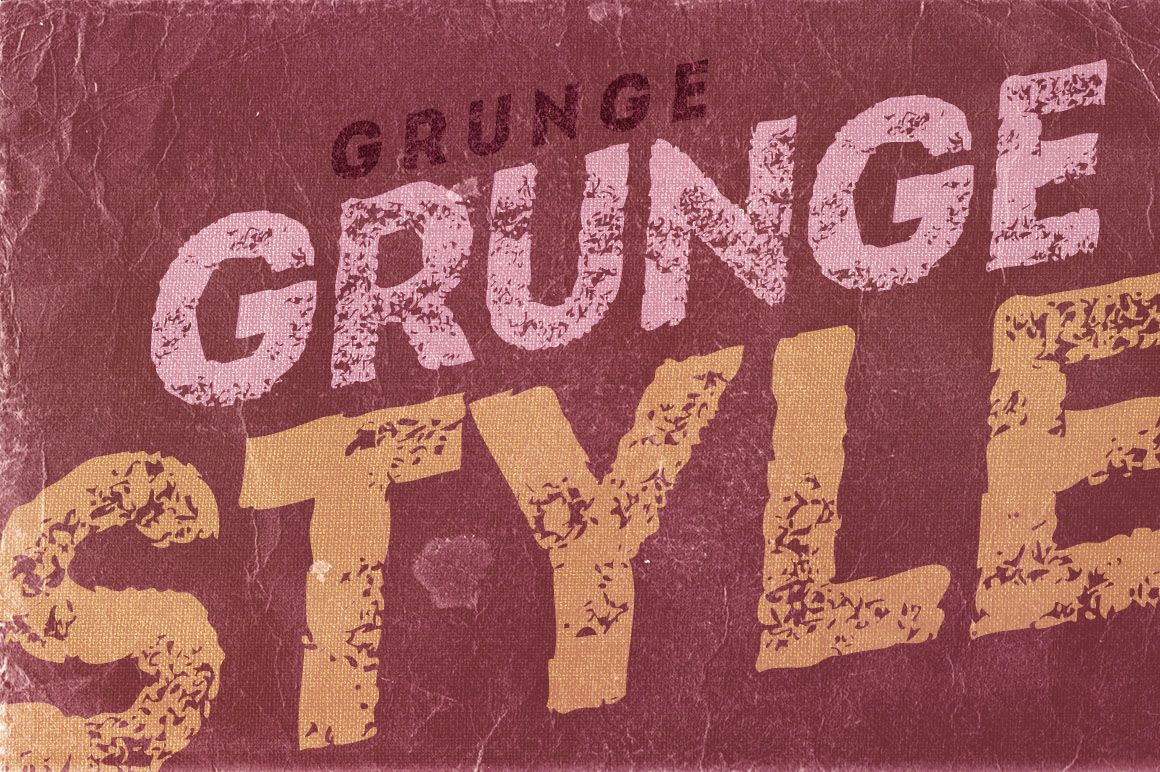 Monthoers – FreeVintage Grunge Font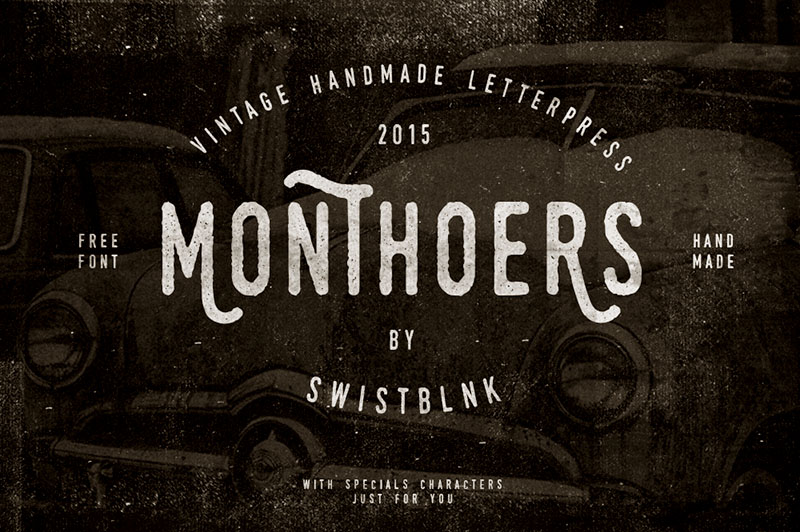 This retro/vintage grunge style custom font is from Agga Swist'blnk. An all caps font / typeface with amazing vintage style. Also contained special characters.
Brawls Typeface + Bonus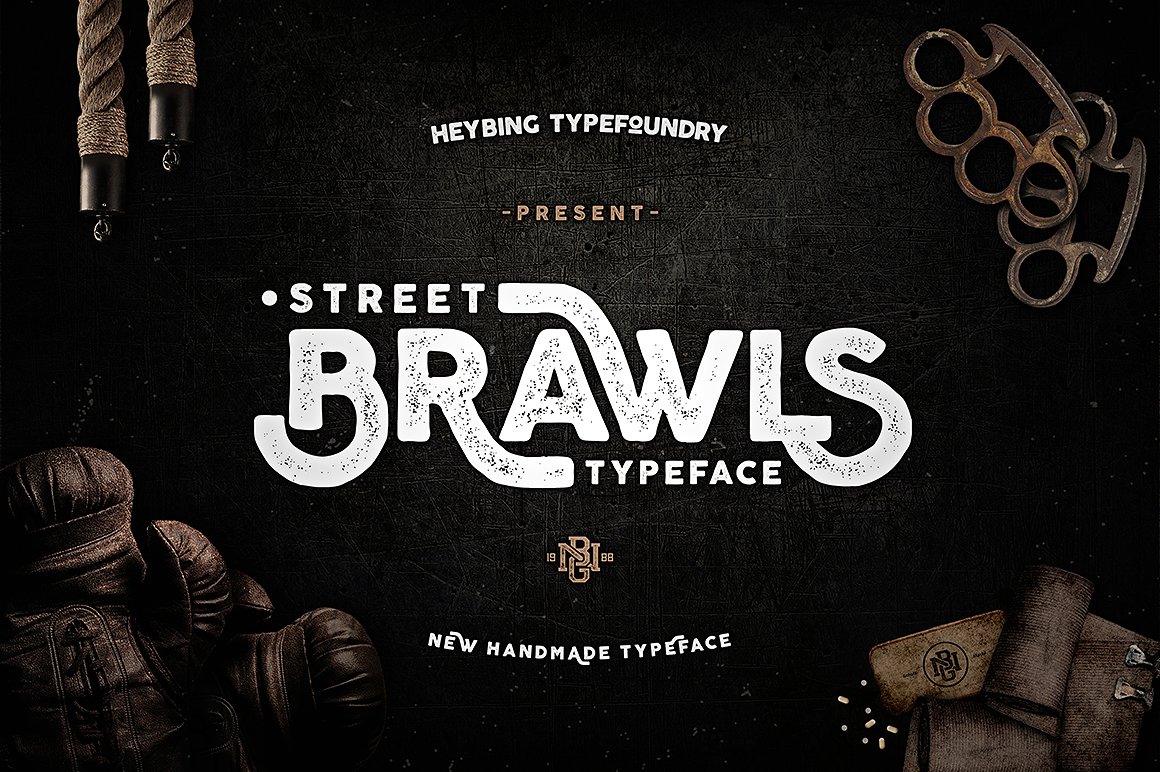 Brawls Typeface is new font from Heybing Supply Co, the font with simple, minimalistic, retro and vintage feel character set. Come with 2 styles, a clean and rough to create an option for the designs. To create the beautiful combination, just mix the uppercase and lowercase then mix with the alternative glyphs. The brawls typeface includes a full set of capital and lowercase letters, as well as multi-lingual support, currency figures, numerals, punctuation & some extra glyphs.
Tofino Font Family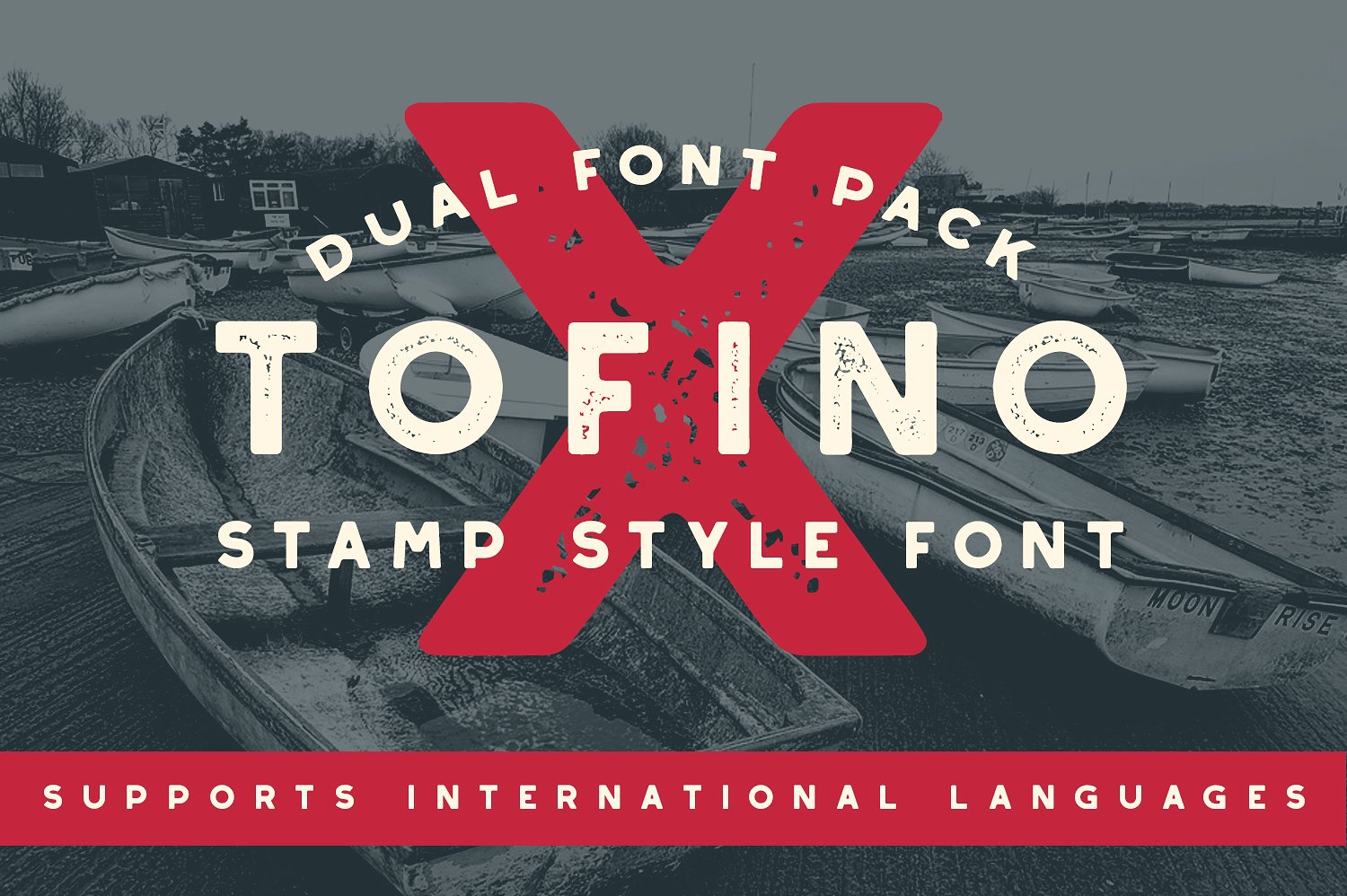 Tofino is a family of two fonts, designed to work harmoniously. Both have rounded, imperfect edges to give the font more of an organic feel. A great deal of time was spent getting each letter perfect, along with kerning and adding special characters.
Marquee – 18 Grunge Fonts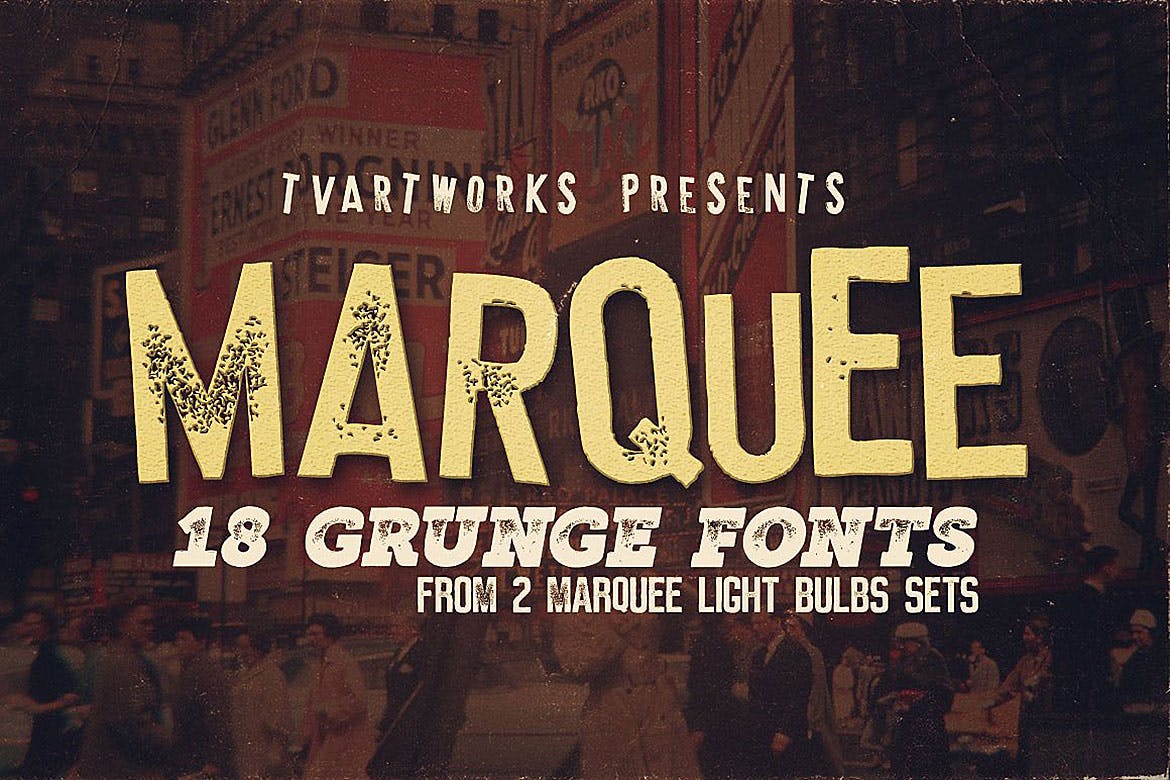 You'll find 18 grunge style display fonts in this bundle – so if you need just grunge fonts this bundle is something for you 🙂
Odachi – Free Brush Font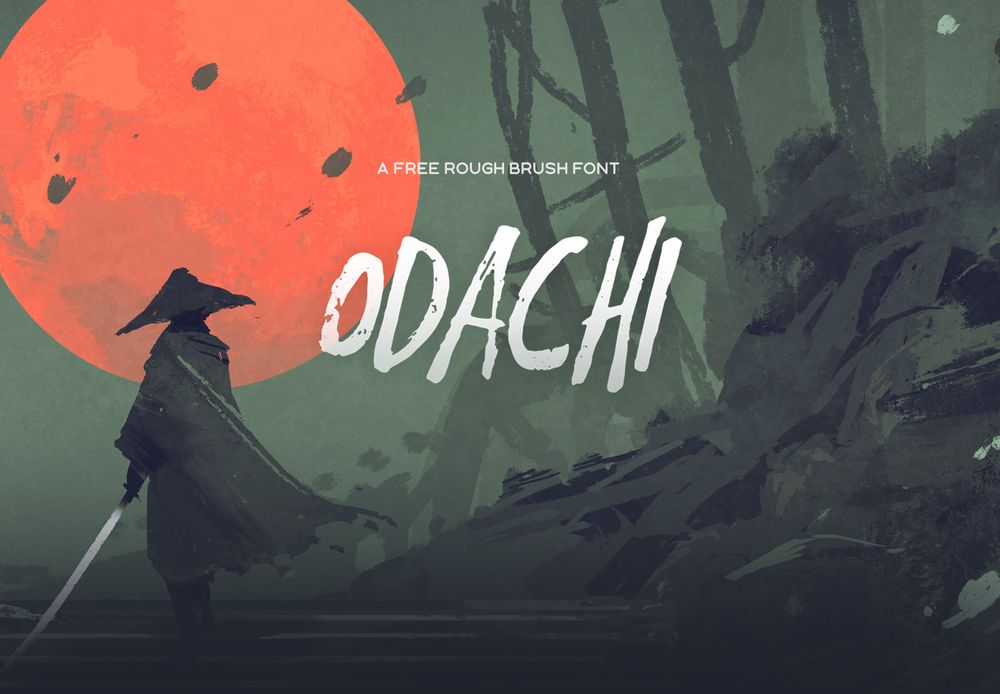 A free brush font with alternate letters, punctuation, numbers and multilingual support.
Kūst – Free Brush Font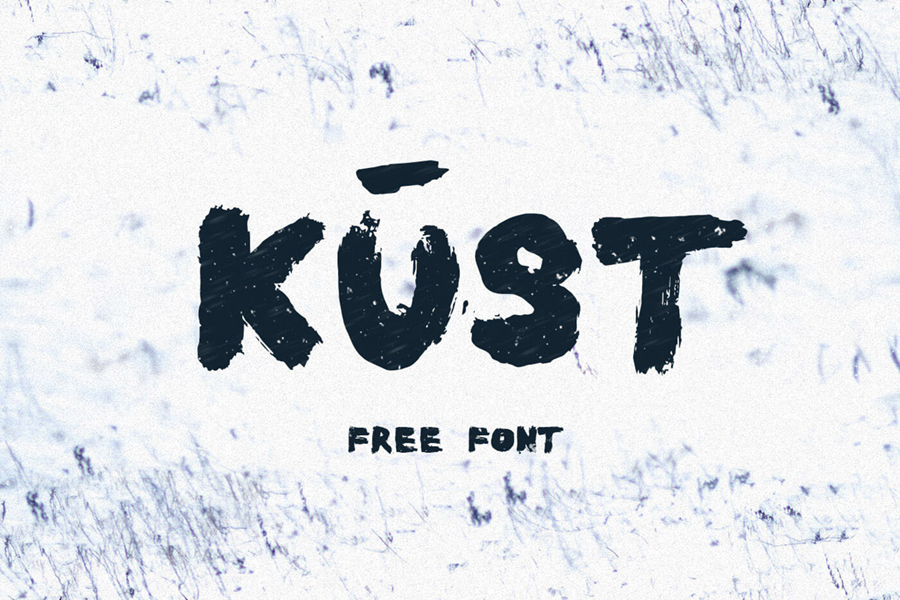 Kūst Brush Font – free typeface made by Ieva Mezule, fashion designer and a painter. Every letter has a unique structure, with a distorted look. Letters were drawn on hard paper with a thick brush using pure black ink.
Humger Free Font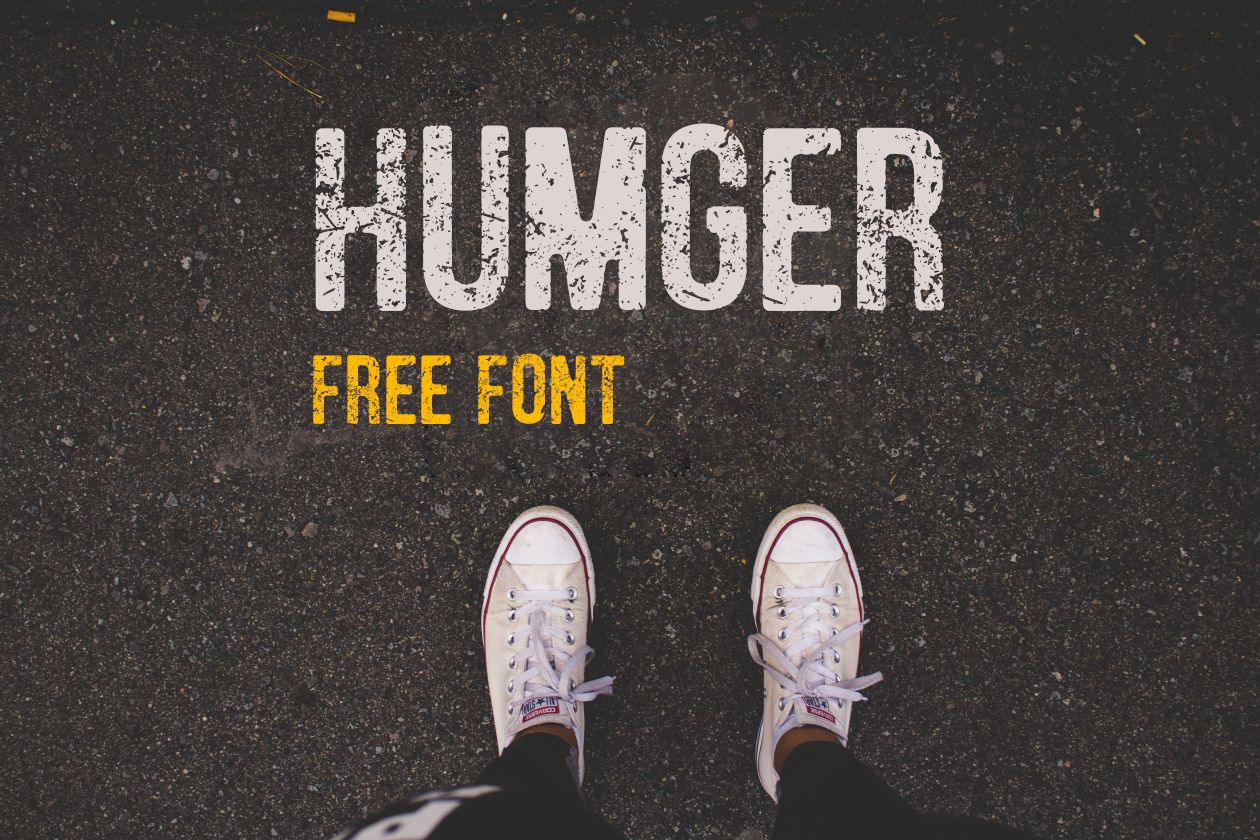 Humger is a new free grunge typeface for personal and commercial use.
Texas Grunge Font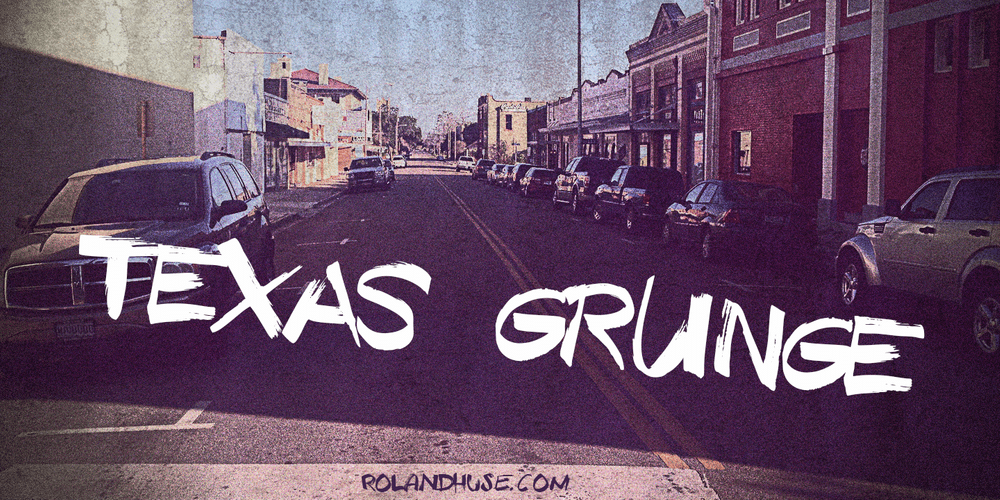 The National – Condenced Family (12)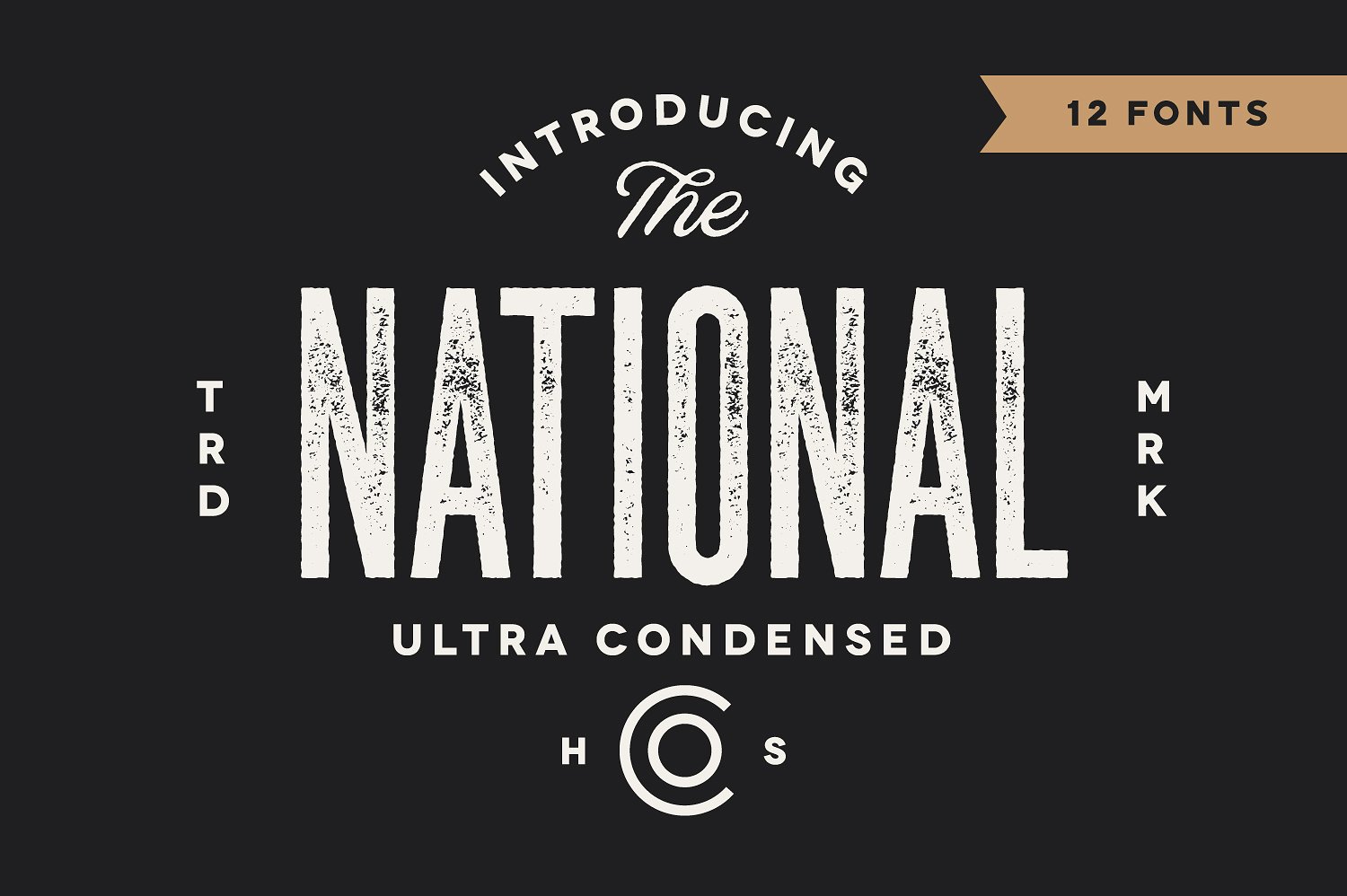 The National is an ultra condensed Type Family that includes Light, Regular & Bold versions. Each version contains a clean, textured (Aged) and Oblique version. With 3 weights and aged treatments, The National can give a diverse set of aesthetics. With light giving a much more modern, fashionable feel and the bold giving a more rugged vibe for whisky packaging.
Katahdin Bold – Clean, Rough, More!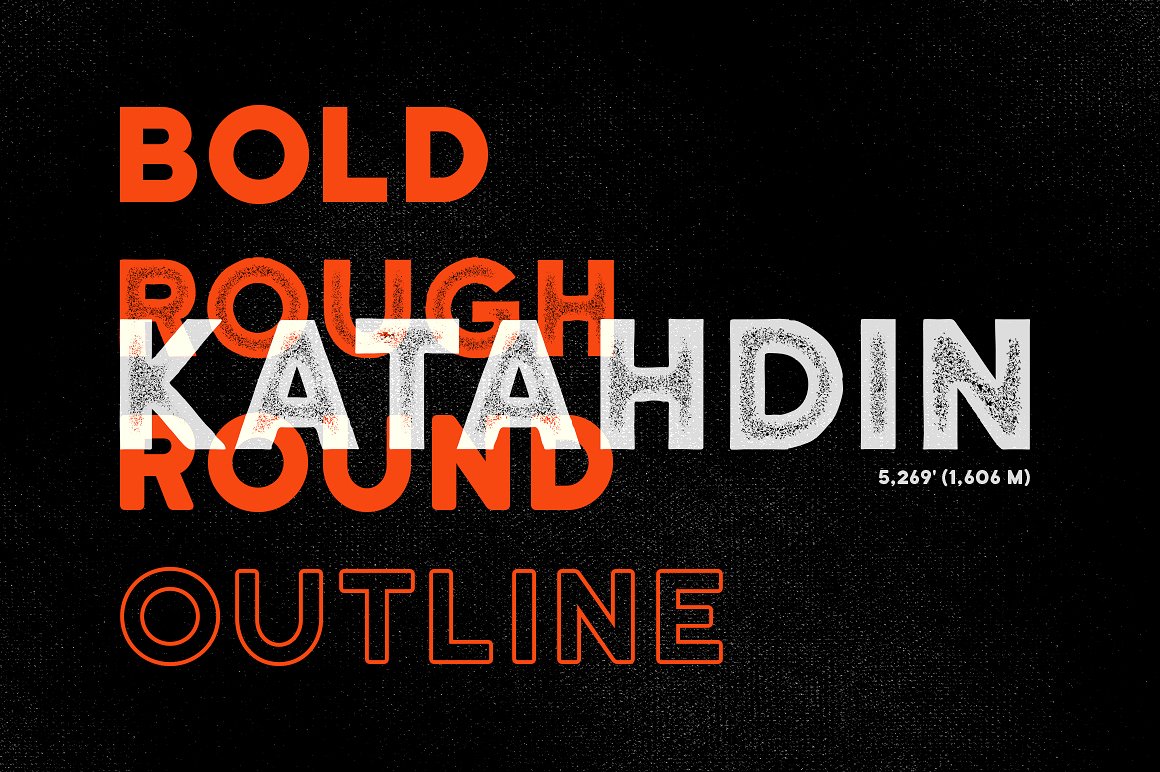 Katahdin Bold comes in an all caps clean treatment as well as a more rustic, rough style. While it is available to use as a webfont, I cannot encourage use of the rough style via @font-face.