Indeed, there are so many spectacular graphic design blogs out there right now / it's difficult to know which one to pay the most attention to.
There were wonderful times when the blog was used as a candy for the eyes. But now you can find a lot of useful information, various stories and tips for graphic designers in them. So today we want to present you with the top 48 blogs for your inspiration. Don't expect anything just enjoy these amazing blogs.

Here are 50 incredible graphic design blogs that you should check out immediately. With a help of Tom May at Creative Boom we have gathered this amazing collection for your investigation. Keep on!
It was founded in 1986, Design Week was the UK's leading design magazine until 2011, when it became online-only. It continues to bring you high quality, well-written news and inspiration across graphics, branding, interiors, digital, product, furniture and more.
Creative Boom is one of well crafted online design magazine which must to be added to your favorite list. It celebrates, inspires and supports the creative community and has an excellent section on graphic design to give you loads of inspiration.
Abduzeedo is a collective of individual writers sharing worth to look articles about architecture, design, photography and UX. It's particularly strong on 3D work, which doesn't get much attention from most design blogs. Keep an eye on them.
Mirador is the image-based blog dedicated for graphic design. It draws together many inspirational works out there and pulls them together in a beautifully designed, Tumblr-style feed of visual inspiration.
Creative Review has been bringing the creative community together since 1980, first as a print magazine and now across more platforms than ever. It carries through to its website, which features a range of news, reviews and features from the creative world.
Dieline is a bespoke creative platform that exists to serve the packaging community. It's an online place where the community can review, critique and stay informed of the latest industry trends, and check out design projects being created in the field.
Founded in 2007 by a group of young designers and vagabonds eager to collect and share the best design work they came across. Made by Folk brings more interactive elements to exchange and store ideas more easily, extending it from design blog to collaborative platform.
Eye Magazine, the international review of graphic design, is a quarterly print magazine on graphic design and visual culture. Its associated blog features a range of critical, informed writing about design and not only.
I Love Typography is a creative ecosystem that combines the world's most popular typography blog with a new and innovative e-commerce platform reimagining font discovery and licensing. It covers everything from typography and type history to making fonts, and everything in between.
Identity Designed is a compilation of visual identities from hundreds of talented design studios around the world. It's just one of the many successful design blogs that runs and gives an apportunity to know the design.
Shillington is a college network offering an innovative approach to design education based on short, intensive courses and practical, industry-focused learning. And it has its own blog too, featuring a range of inspiring design work and insightful articles. Learn design without any hastle.
Under Consideration is a graphic design firm generating its own projects, initiatives and content, while taking on a limited amount of client work. Its Brand New blog is well-known for chronicling, and providing opinions on, corporate and brand identity work.
Browser London is a digital agency that not only does impressive work for clients but has also successfully developed and taken to market its own digital tools and web apps. This blog is full of ideas and insights taken from these experiences. Whatever your goal, up-ending the status quo is tough work.
Print.pm provides a daily burst of inspiration for lovers of editorial print design, mainly based around the latest arty-looking books and magazines.
The UX Collective is an independent design publication and blog built to elevate unheard design voices all over the world. Curated stories on user experience (UX), visual, and product design. There's some excellent advice on offer here, about everything from empathy mapping to icon design principles.
The Dsgn Blog brings you carefully curated design inspiration, featuring works of designers and design studios from all over the world, with the main focus on young designers/ students.
Google Design is a cooperative effort led by a group of designers, writers, and developers at Google. We work across teams to create content and produce events that showcase Google's design work and champion innovators.
BP&O stands for branding, packaging and opinion, and it delivers on all of these things, with a combination of inspiring imagery and in-depth analysis. Amazing articles will leave you speechless.
This awesome blog was created to showcase talented designers from around the world. Their endowment will not be forgotten and encourage creatives everywhere to submit their work to it.
This UX studio help designers and technologists create mindful products that protect people's mental health, mental state, and privacy. It also share lessons and advice on digital wellness, to make the online life actually work.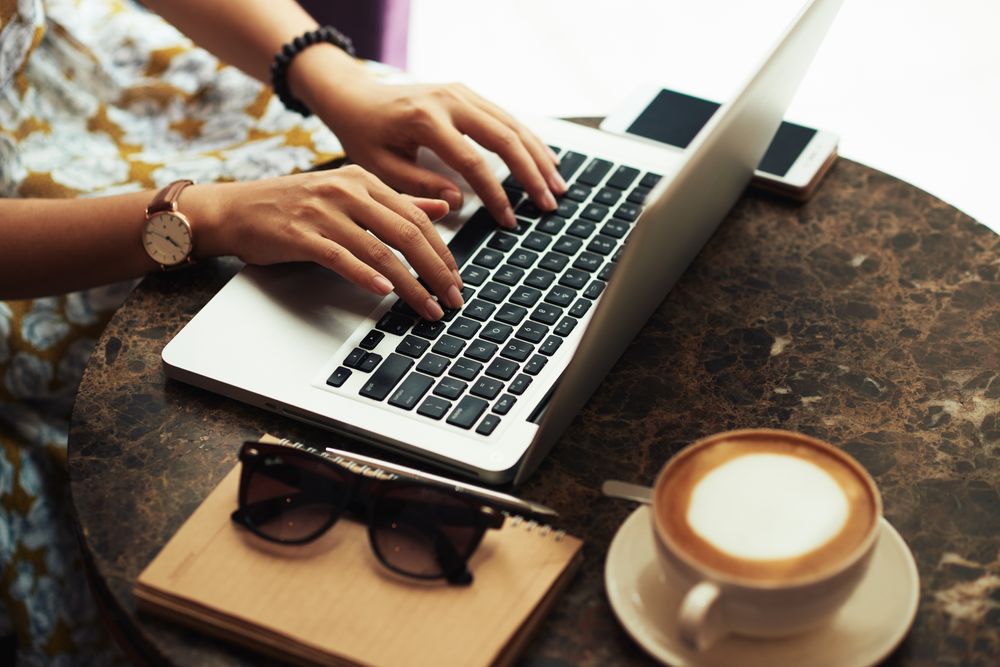 Masterpicks brings the inspiring hand picked curated masterpiece design projects every day across UX and UI design, illustration, animation, 3D art, graphic design, branding, industrial design and photography.
Fonts In Use is a public archive of typography indexed by typeface, format, industry, and period. Supported by examples contributed by the public, they document and examine graphic design with the goal of improving typographic literacy and appreciation.
Veteran designer Frank Chimero shares his thoughts regularly on his much-visited blog, and they're very much worth reading. Leaping between the internet, design, writing, music, film, self-development, and work culture, his posts are beautifully written and always relevant.
Creative Bloq delivers a daily mix of advice and inspiration for digital and traditional artists, web designers, graphic designers, 3D and VFX artists, illustrators, and others. It also posts daily news from the creative industry, ranging from fun to serious.
We guess that you hear a first time the Spotify have a design blog. Well, it does, and it's a spectacular. Although it's narrowly focused on the company's operations, posts such as 'How Spotify organises work in Figma to improve collaboration' contains many helpful pointers for designers and design agencies in general.
Wix is a cloud-based platform for creating your website, and its blog offers inspiration, tips and resources for creatives everywhere. It includes professional step-by-step guides to walk you through everything from colour theory to make a mood board.
Dribbble is a design industry foundation. Its related blog is packed with practical advice to boost your career, such as forming good habits and getting out of a bad design feedback loop.
DMIJ (Design Made in Japan) is an attempt to map the design landscape in Japan with the help of designers, bloggers/writers or otherwise design interested individuals either living in Japan or abroad.
Mindsparkle magazine promotes the most beautiful and inspiring projects in the fields of design, web design and video. With a clean and satisfying design of its own, it'll become a daily inspiration, and you can rely on the founders to only share the very best.
It's a collection of 150 album covers to celebrate the colours used in record cover art in 2020. A compelling source of eye candy and palette inspiration, whichever year you view it in.
Beautifully designed, industry-led and one of the best resources for keeping abreast of art, illustration and graphic design everywhere, It's Nice That continues to be one of most favourite online publications.
Designer News is a large, global community of people working in design and technology or those interested in the topics. The community then upvotes and downvotes them, and adds their comments.
Codrops is a web design and development blog that publishes articles and tutorials about the latest web trends, techniques and new possibilities. The team of Codrops is dedicated to provide useful, inspiring and innovative content that is free of charge.
Wanna browse delicious web design? Httpster is precisely what you need. It's an inspiration resource showcasing totally rocking websites made by designers everywhere. As with all trends, you don't need to copy them, but it's helpful to know what they are.
Siteinspire is a showcase of the finest web and interactive design. Updated frequently, it's a great place to keep in touch with the most recent interactive design trends and get ideas and inspiration for your creations.
Logo Design Love is a website and book devoted to logos and visual identities. Launched in 2008, the site shares good ideas and identity-related features.
Inspiration Grid is an online magazine celebrating creative talent from around the world. Your daily fix of design, art, illustration, typography, photography, architecture, fashion and more.
Visuelle is an online creative showcase and visual feed curated by David Bennett. There's no commentary (the images link through to the original site), but it's compelling visual eye-candy throughout. Add this to your bookmarks for reliable content daily.
Onextrapixel is a leading online magazine and resource site for designers and web developers. The Singapore based portal aims to collect, explore, as well as share useful tips, news, tutorials, tools and resources, on design, development and other inspirational topics.
Curated by Alessandro Scarpellini, a designer and art director from Italy, Visual Journal brings together the best branding and graphic design projects worldwide. There's very little in the way text here, but loads of beautiful images to drool over.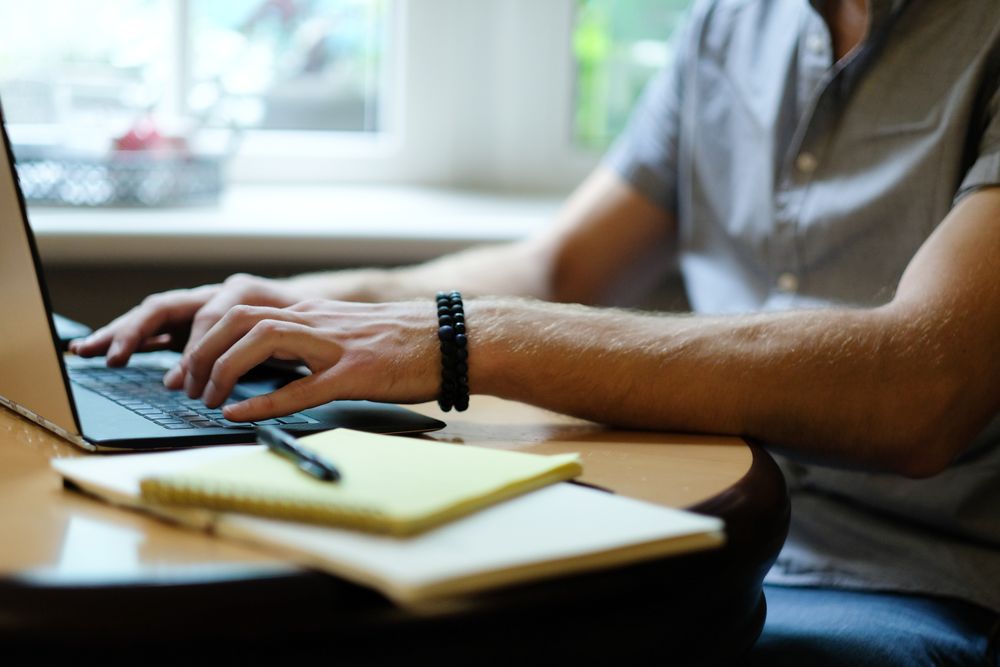 Whether or not you're using Webflow yourself, its blog is packed with excellent articles on broader subjects around web design and UX and is well worth a visit.
AIGA Eye on Design covers the world's most exciting designers – and the issues they care about. With contributors from around the world, you'll never be bored with its varied content.
Ambalaj is a packaging design blog and it showcase carefully selected news from the world of consumer insights, design & technology. It tends to share the latest design innovations.
Type Worship official as 8 Faces magazine is now one of the largest type and lettering blogs, with a following of over 230,000 type enthusiasts. It features inspirational typography, beautiful lettering, reviews, interviews with leading designers and much more.
Sidebar has been collecting the best design links of the day since October 2012. Sidebar saves you the bother by curating the best posts daily and delivering you five relevant links a day, which is much more manageable.
Design Taxi is a good shout to keep abreast of industry news, trends and updates. It's posts don't go into a lot of depth but cover a wide breadth of topics. So it's great for getting an overview of what's going on in design world generally
Design by Women aims to showcase, champion and support female creatives currently working in the design industry and to inspire women who want to pursue a career in design. One to add to your feed.
Swissmiss is the work of Tina Roth Eisenberg, a Swiss designer in New York. This creative blog is packed with visual inspiration, some of which can be quite offbeat, but never dull.
MasterBundles is a handy website that keeps designers up-to-date. On this platform, you will find articles that include creative visual solutions for everything. Moreover, apart from trendy stuff it also has articles on how you can support yourself as a designer and work smarter not harder.
Featured image by freepik.com
Published by
decolore
Thanks for being a part of this beautiful blog. Hours spent to create this web space to our visitors as much useful as we can. We're living with a pace of life and build beneficial collections related to graphic and web design. Here we come up with premium and free collections like mockups, backgrounds, fonts, wordpress themes, branding, inspiration, tutorials and informative articles for professional designers and beginners. Go ahead and let's be a partners! View all posts by decolore