If happens that in your pocket the winds are raging or have been handed a tight budget, there are many free design resources that can help you out.
We're going to talk about free fonts, mockups, templates or vector illustrations, stock photography, icons and even videos – all the essential assets you might need to complete your designing without spending a penny. Everything mentioned is of the highest quality – free goodies don't mean you have to compromise.

There we have a handpicked list of 50 graphic design freebies to start and finish your projects without any hassle to make your life easier. Just start to download or use these resources for your convenience.
Table of Contents:
Free Stock Images
If you need to add a modern touch to your design this image provider can be a best choice. They have a premium content too, but you can select the "free" source button at the right sidebar and collect your free images without any hassle. But attribution is required.
This amazing free stock images portal we think is one of the best to get free content for your design. With a community of photographers and videographers generously donating their work for everyone to download and use it's content is royalty-free and can be used for commercial projects as well as.
One of the most attractive free image resources for your design project. Unsplash is a total useful for every designer. They have a large community of photographers and adding new images constantly. The content is royalty-free but the attribution desirable, but not mandatory.
Nappy is a relative newcomer to the free stock photo sites for our convenience and bring a beautiful diverse hi-res photos of black and brown people, for free.
Have an idea to be the first to show your photo than competitors? Photo Creator from Icons8 allows you to combine different stock photos to create your own unique image. Combine objects, people, backgrounds and even images of your own using a browser-based drag-and-drop interface. That's an easy to use tool.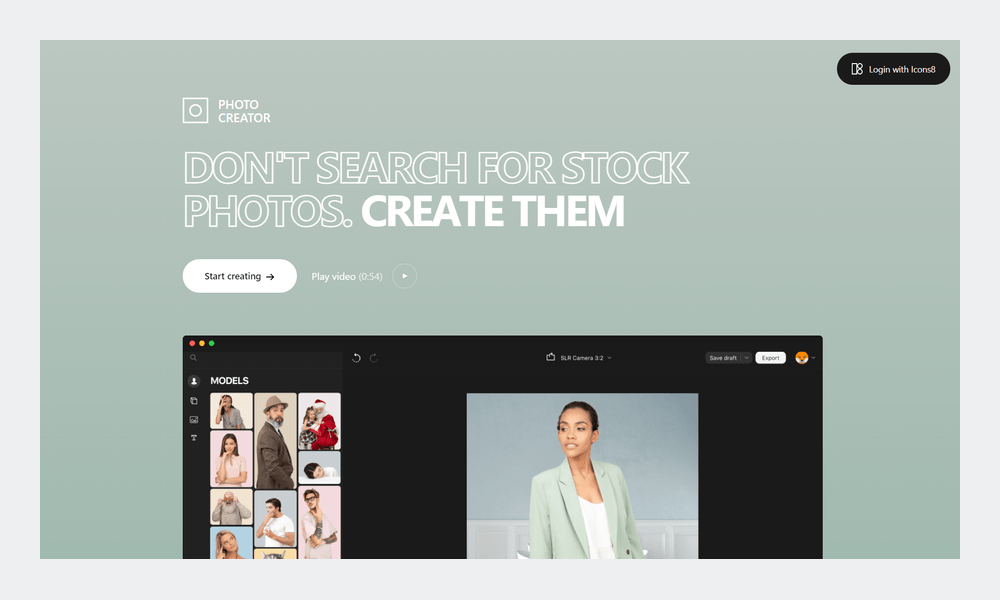 Free Illustrations
Pablo Stanley has created something quite special: modular, vector illustrations of humans that you can mix, match, rotate and position to create your own designs. A nice free illustrations library.
Simple illustration library to cover all your illustrative work. unDraw is a constantly updated design project by Katerina Limpitsouni featuring beautiful SVG images that you can use completely free and without attribution.
Free illustration collection for all kind of designs, customisable MIT licensed SVG illustrations in two styles. Weekly updated with fresh content for your convenience. Use on your next website, app or creative project.
A hand-drawn collection created by Pablo Stanley, the open-source flat SVG and PNG assets are available for Sketch, Figma, Studio, and XD.
Some pretty cool illutrations for your design. Lukasz Adam is an independent web designer who's made these high-quality vector art illustrations and icons available for free. They can be used for personal and commercial projects. let's try.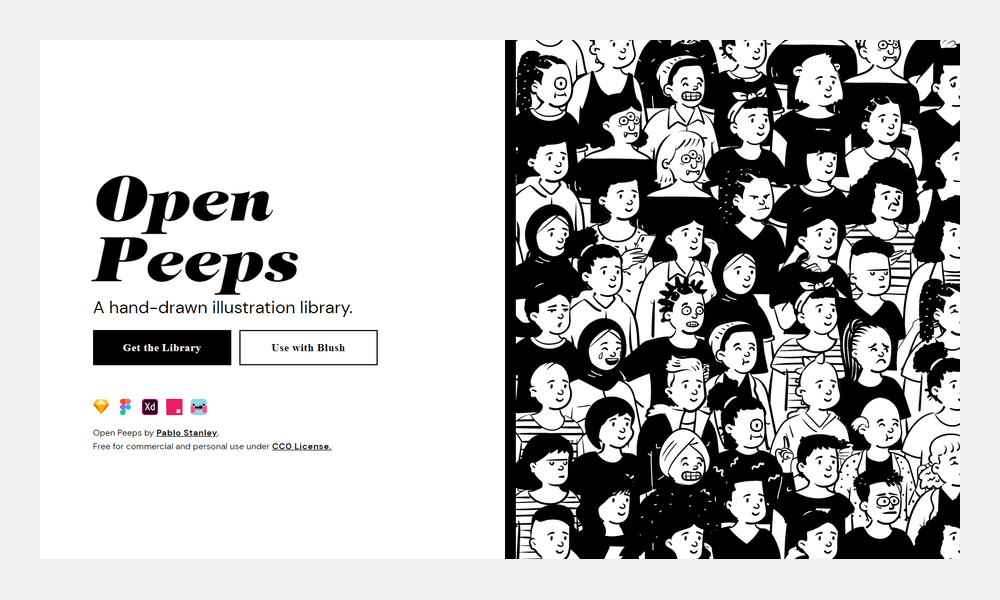 Free Icons
Ionicons are professional created premium icons for use by designers in web, iOS, Android and desktop apps. Built by the Ionic Framework team, they're all free and open source. Interested?
Simple Icons makes free SVG icons if you need to use these special creatives for popular brands. Available to download for free. At this moment they have more as 1,600 icons in the collection.
Free icons by first-class designers. A huge collection of well done icons for any kind of project. Enjoy.
This spectacular resource of more as 150,000 free icons gives you a whole library in PNG and SVG. These icons for all the challenges of life, as they've just released a "coronavirus related searches" section for those of you requiring something very current.
The Noun Project brings together over three million curated icons, created by a global community and available for use by designers for free. Well, it's a huge thing!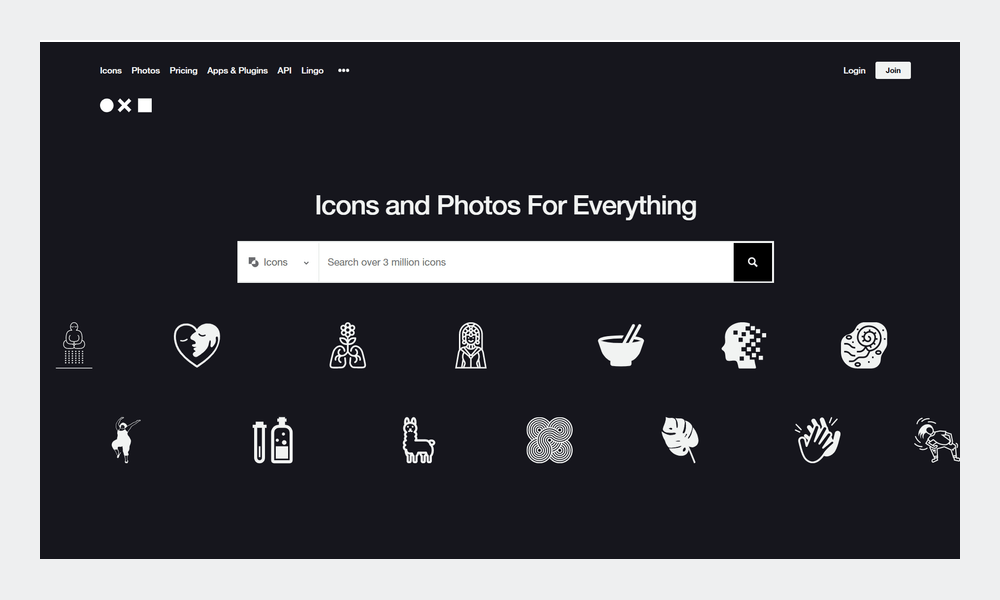 Free Fonts
Your selection to a "beautiful, classy, punk, professional, incomplete, weird typefaces". Use & Modify offering an open source licenses to make them free to use and modify. Good free bite.
Indescribably good and intuitive directory of open source web fonts for designers to use how they wish. All created to the high standards you'd expect from a web giant like Google.
It is a digital type foundry that creates retail fonts and custom typography for various brands. The modern and fresh fonts gives you a solution to make your design fabulous, because they also provide a selection of free fonts for anyone to download and use.
It is a huge fonts platform for any kind of taste. You can get the free to use for commercial projects fonts from a big directory and different categories. Also is a possibility to write a test text and download it in PNG file format. That's a easy peasy site which you want to favorite.
Another comprehensive archive of free fonts with commercial license. Put your fingers to it.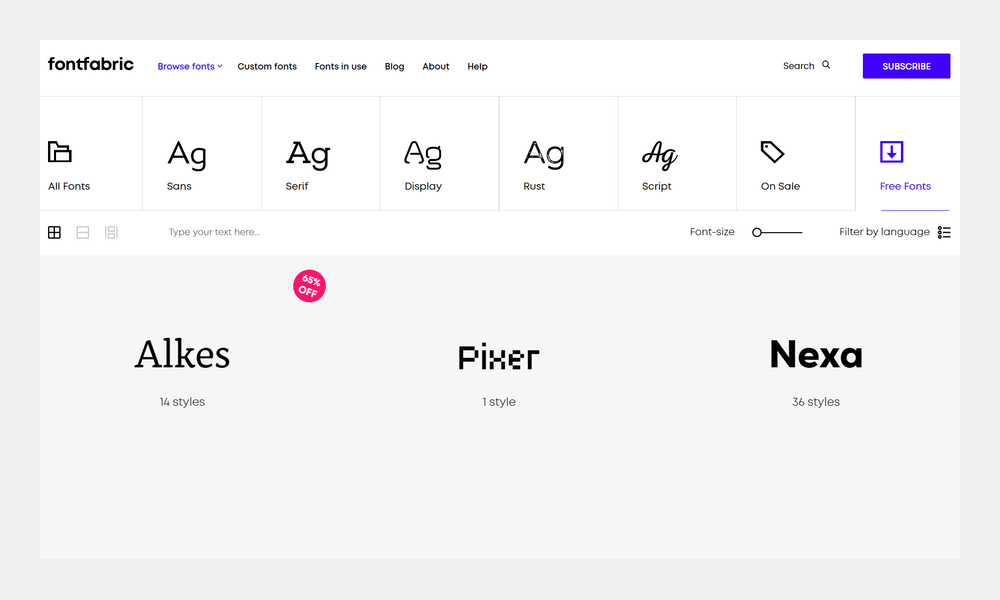 Free Stock Videos
Mixkit is a directory of amazing stock video clips, music tracks, sound effects and video templates made by some of the world's most talented creators, with all content licensed for free, brought to you by Envato.
Explore the huge collection of 100% free videos for commercial use. From b-roll footage that creates a seamless segue to the perfect background setting for music videos, Their handpicked videos will elevate any project.
Free HD stock footage and 4K videos brings more action to your design projects. Name itself one of the largest video communities in the world, its collection is provided by its members – most is free to download and use, but there are some paid options also.
Is it really free? Hell yeah! No copyright restrictions (personal & commercial). How about that? Videos for all walks of life for web designers, filmmakers, advertisers, agencies, or anyone else who can make use of them. You can add not more as 10 videos to your site.
Videvo offers a ton of free stock videos which can be used free of charge, in both personal and commercial needs. Videvo also giving a free motion graphics, music and sound effects this what you need to be genius of design.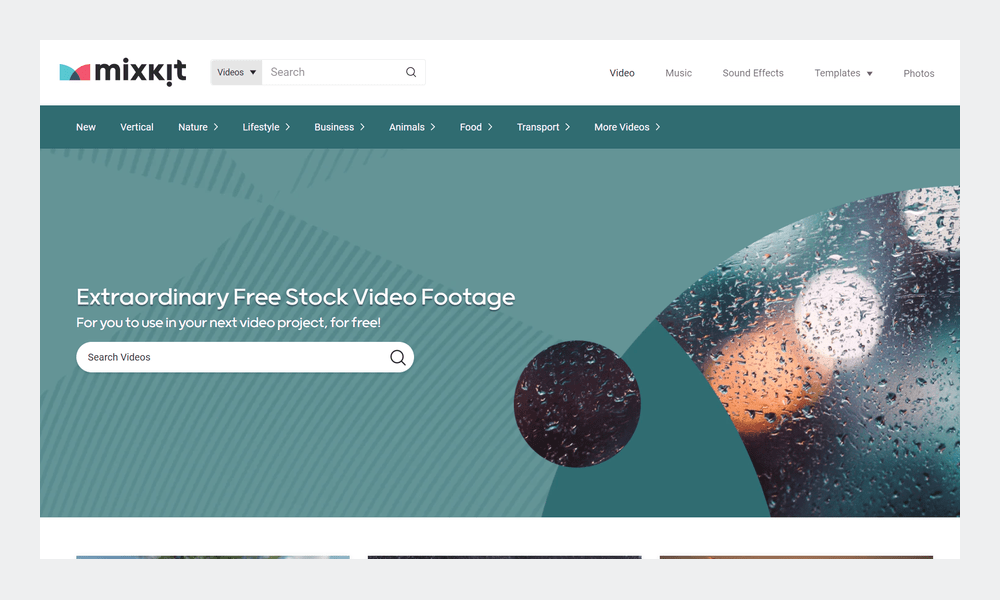 Free Graphic Design Tools
Edit.org is the perfect Canva alternative for those seeking a budget-friendly online design tool. They offer a wide range of pre-designed templates and features for professional and non-designers. The tool is incredibly user-friendly, easy to edit photos, and create stunning graphics. Whether you're an individual user or part of a team, Edit.org offers flexibility with its free usage options and collaborative features.
It creates premium Ddesigns and documents. They are a global team of dedicated coders, artists, designers, lawyers, marketers, and writers. They are all striving for the same goal: to get the world's work done faster and smarter! Why start from scratch when you can get your work done faster with our massive collection of 100,000+ professionally designed, instantly downloadable, ready-made templates that are readily editable, shareable, and printable? Browse, search, save, and download simple templates.
A comprehensive resource listing all international standards for paper sizes, dimensions and formats.
An online graphic design platform where everyone can create visuals for professional and personal needs in no time – design skills optional.
To create professional designs with Canva is easy, fun and the most important it's free. It is a surprisingly powerful and flexible graphic design tool. It's not a Photoshop, but it can do a lot of basic design tasks quite efficiently using drag and drop. You should try.
Whether you are an illustrator, designer, web designer or just someone who needs to create some vector imagery, Inkscape is for you! Created by a non-profit organisation this software runs on Windows, Mac OS X and GNU/Linux. It's open-source and free to download.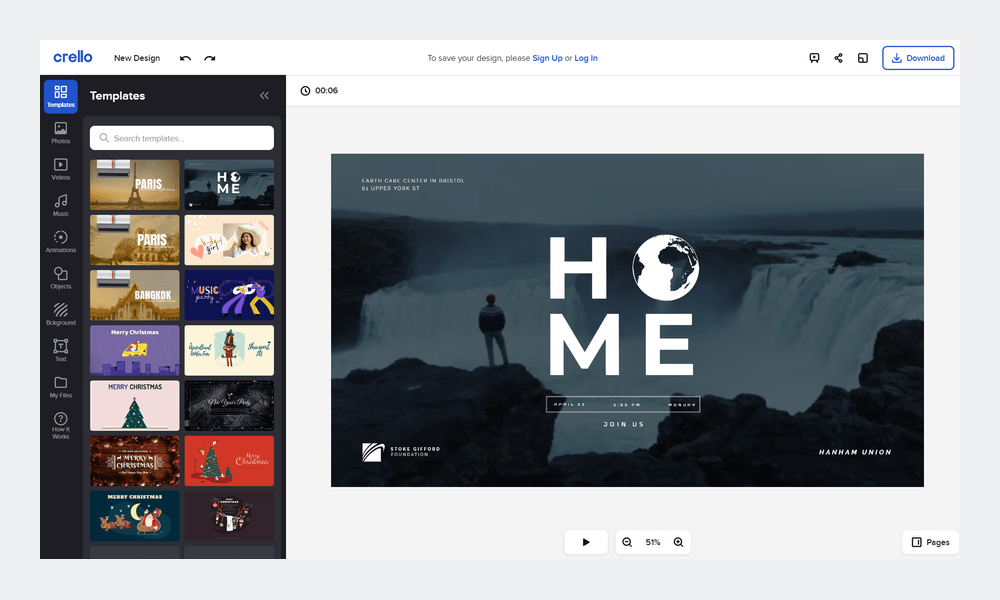 Free Mockup Tools
Generate website mockups instantly without complicated software. Turn any screenshot into a mockup without Photoshop. Just upload your image, and the app will do the rest.
Create beautiful device mockup images for your app or website design for free. Choose a device, add an image of your design or screenshot, make the tweaks you want, then download your mockup image. That's simply and fun.
Copy and paste a website URL into Screenpeek, and it will generate an attractive mockup in just 10 seconds. This app is free for iPhone mockups only.
In this awesome website create realistic mockups for your websites, apps, and more with no Photoshop or plugins required. Everything is organising under helpful categories, too, like 'Macbook' and 'packaging'. It's all up to you.
Free-Mockup claims to be the biggest free source of photorealistic mockups online. You can get thousands of free and ready PSD mockup templates for your design presentation in different categories. Just take a look.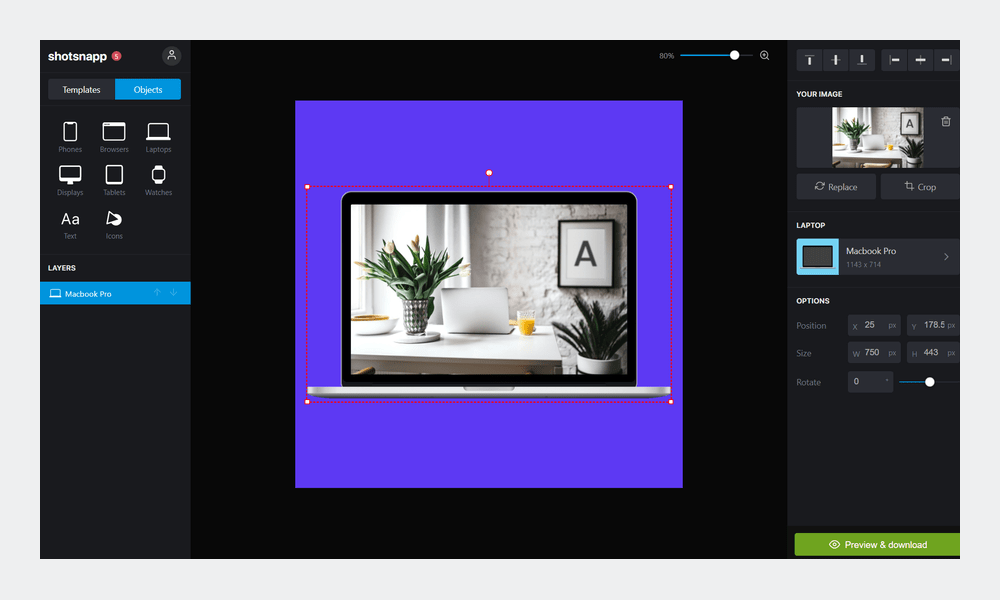 Free Image Editing Tools
ImageUpscaler is an AI image editing tool. It's easy if you need a great quality finished image. With it, you can quickly scale, enhance and deblur your photo, and it also released a nice image generator where you can try to create a new interesting artistic image for inspiration.
Image resizer is our favorite free image editing tool. It's easy if you want to get a great quality image ready. With it you can resize, compress, change, cropp, rotate, flip and more. Just make fun with it and enjoy.
Need simply remove the background of your image? This free tool can do it surprisingly quickly, and it just takes one click.
Social Sizes provides designers with the best sizes to use for image and video content on social media. Templates for Sketch, Adobe XD and Photoshop – all included and can download for free.
Revolutionary photo editor and design maker where you can crop, rotate, fine-tune, colour, resize or add effects to any image within your browser window. You can also create a photo collages.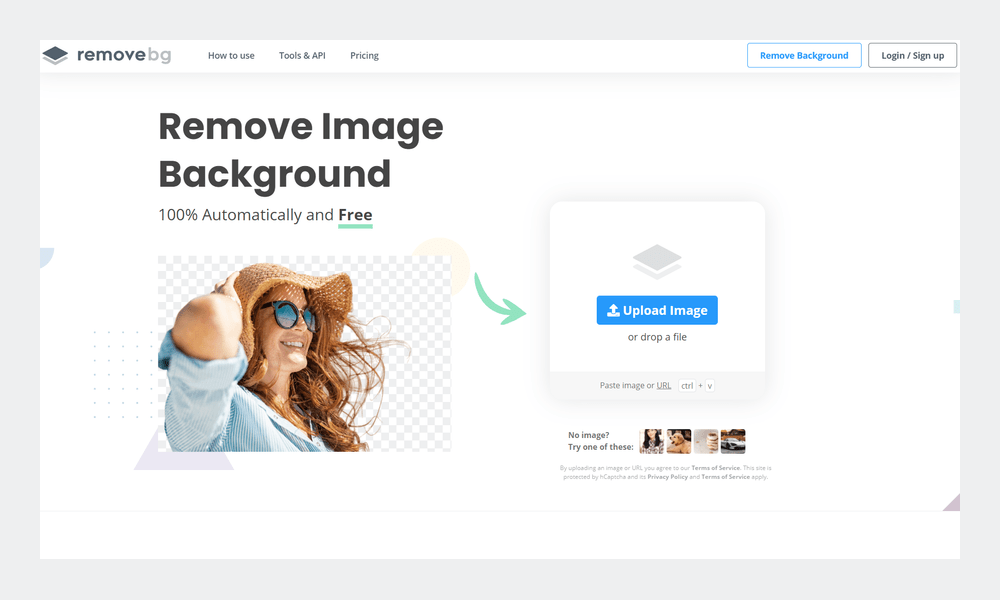 Free Screenshot Tools
Free web and desktop application enables you to quickly grab screenshots, share the URLs with colleagues, as well as live, multi-person drawing and sketching. Make a modern shot.
This free Mac app makes it easy to capture parts of your screen and export them as GIFs or MP4 files. Capture up to 30 seconds long with just a couple of clicks.
This useful free and open-source application for Windows combines a screen, webcam and sketch board recorder with an integrated editor.
This ShareX is a lightweight, free and open-source tool for screen capture and file sharing. It has benefited from over 11 years of active development by its community. Download and have fun.
Your day-to-day App to instantly work and collaborate on snapshots for iPhone, iPad and Mac. A Windows version is coming soon.
Lightshot allows you to capture any part of your screen, upload it to their server and get a nice short link. You can also add lines, arrows and text annotations in the same time when you capturing.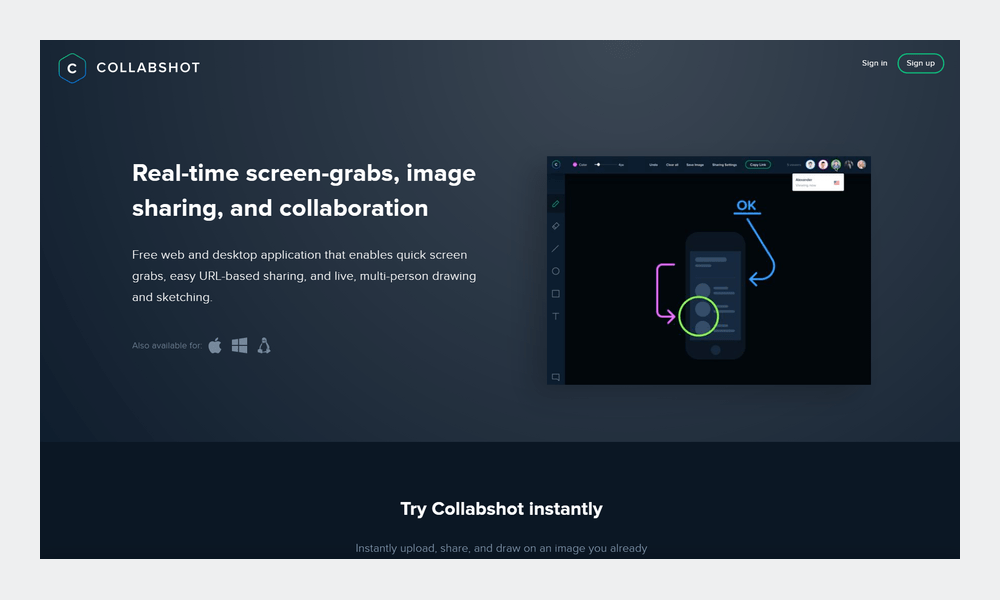 Design Inspiration
This huge website is a part of Adobe network. It is very popular online platform to get an inspiration from many kind of designers. You can showcase and discover creative work, including art, illustration, graphic design, UI design and animation.
Another global online platform with an lively community of designers which is the most popular place to showcasing creative work and get attention from the design industry brands. Take your chance to take a look around.
It is an inspiration resource showcasing totally coveted websites made by people from all over the world. The emphasis is not on flashy features but a "less is more" approach to design.
You can not to fall in love this website. Oftenly updated with the most attractive articles and graphics which are pretty cool. Enjoy this great space dedicated for designers and beyond.
An modern and beautifuly designed website that shares some of the best creativity out there. Get to know branding projects, packaging designs, and editorial features, offering support to those they feature and inspiration to the rest of the creative community. Keep your enjoyment.
Image credit: pexels.com
Published by
decolore
Thanks for being a part of this beautiful blog. Hours spent to create this web space to our visitors as much useful as we can. We're living with a pace of life and build beneficial collections related to graphic and web design. Here we come up with premium and free collections like mockups, backgrounds, fonts, wordpress themes, branding, inspiration, tutorials and informative articles for professional designers and beginners. Go ahead and let's be a partners! View all posts by decolore