Introducing fonts collection inspired from vintage labels, and packages. This collection of styles with shadow of typeface dan vintage scrolls, panels, and ornament possible to combination and option to create label designs, headlines, logotypes, signage, posters, greeting cards, letterhead, t-shirt and many more application.
In this post we have handpicked the 25+ best label typeface collection for graphic designers. Enjoy and have fun!
You may also like:
Karatone – Elegant Serif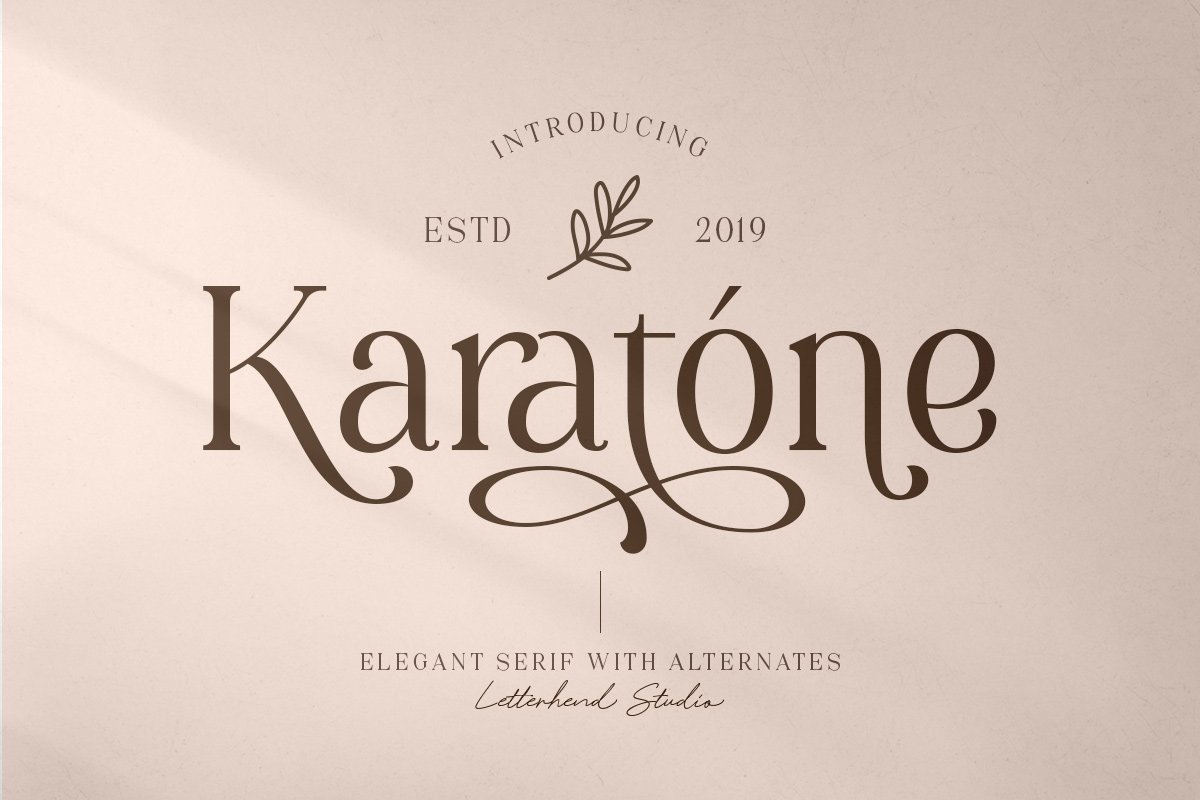 Introducing, Karatone, an elegant Serif. This typeface has many alternates with swashes that can make your lettering / logotype become more interesting. The clean and neat of a serif combined with the swirl swashes makes this font one of a kind!
Under Weak Script Font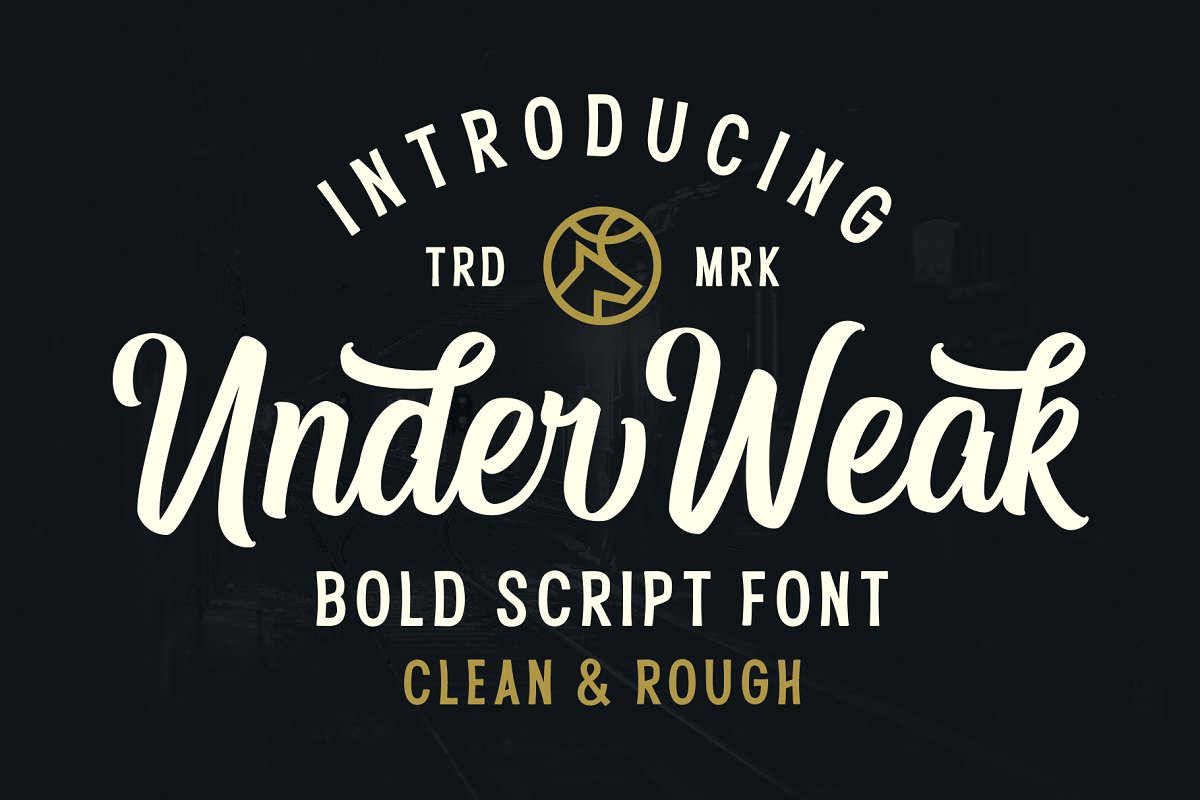 Under Weak is an amazing and bold script, suitable for a large number of designs. This font has two styles, clean and rough. With two styles you can choose according to the project you're working on.
The Eldians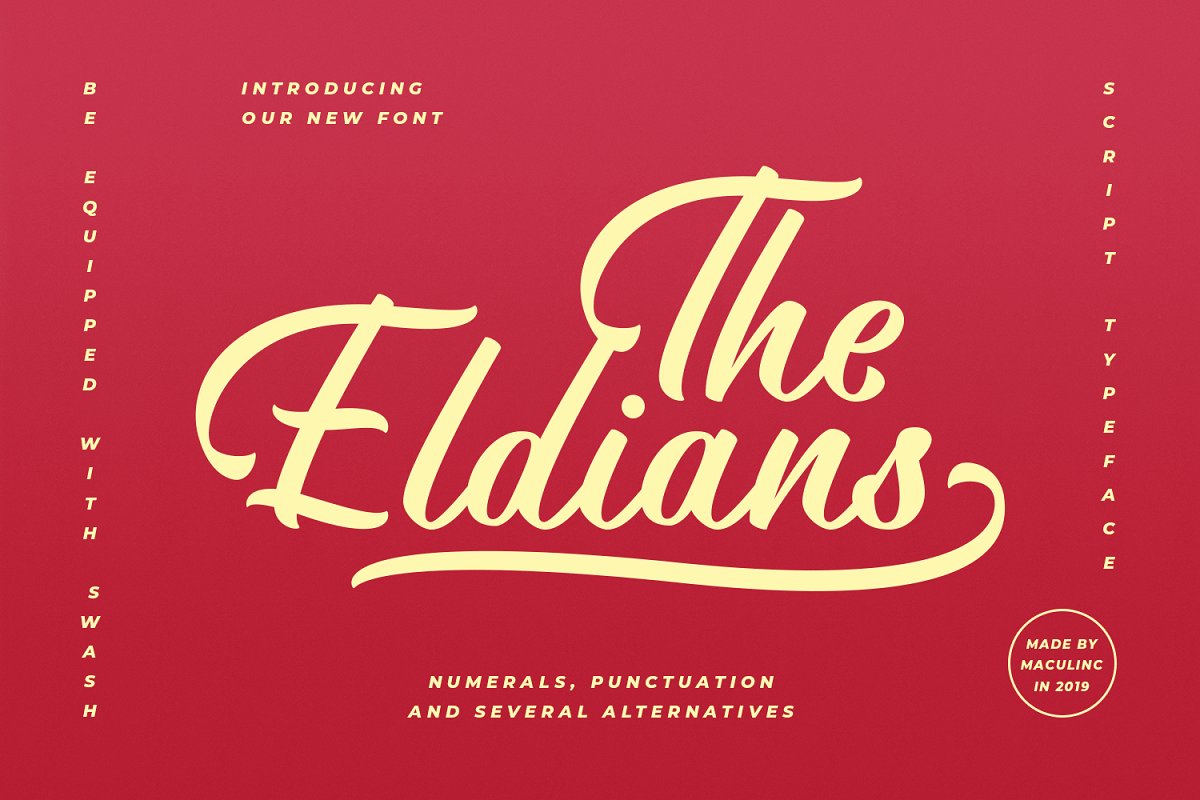 The Eldians is a script font inspired by film and urban life. This font is great for your next creative project such as logotype, printed quotes, invitations, cards, product packaging, headers, letterhead, posters, clothing design, labels, etc.
Scotland – Modern Calligraphy Font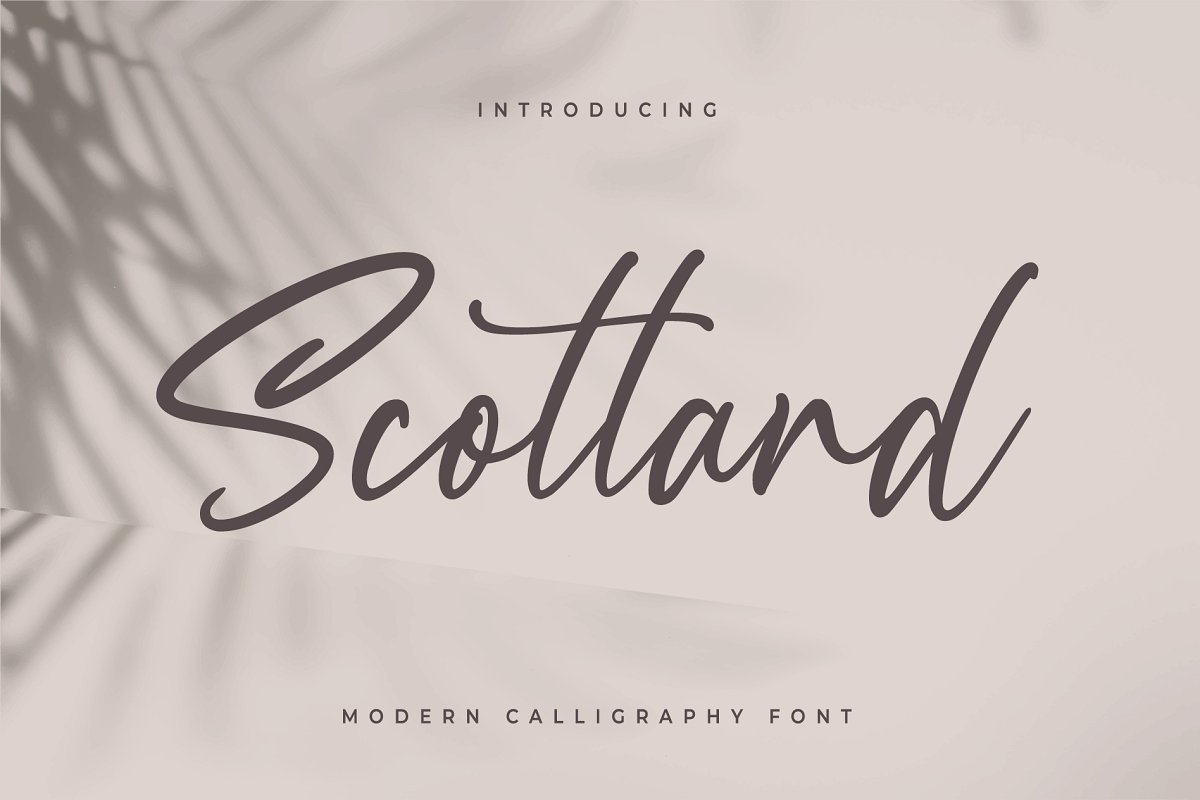 Scotland is special calligraphy font. It is perfect for branding, wedding invites and cards, and maybe for red wine label. this font comes with full set of uppercase and lowercase letters, multilingual symbols, numerals, punctuation.
Bonfire – Free Script Font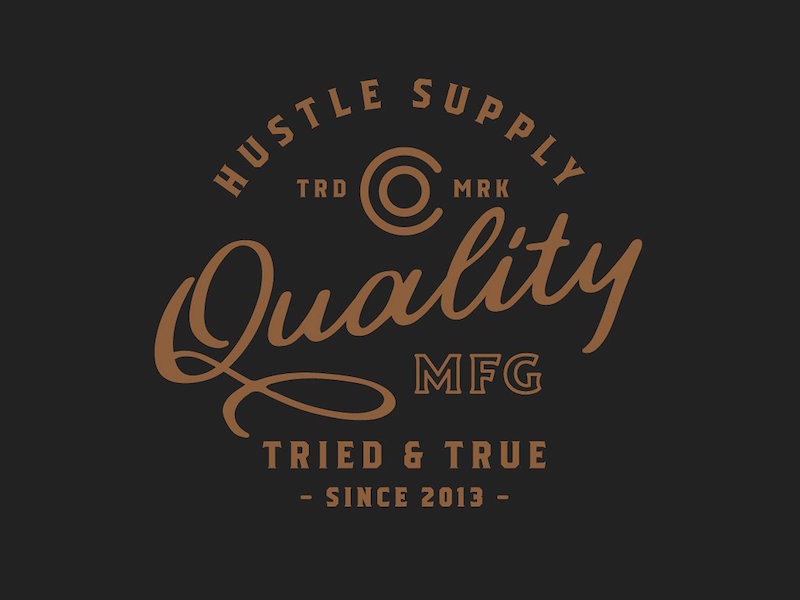 Bonfire is another great hand drawn brush font from Hustle Supply Co. It comes with 2 sets of Capital letters and is equipped with a few different alternate lower case characters as well as unique swashes and western european characters.
Wonderfall Script + Dingbats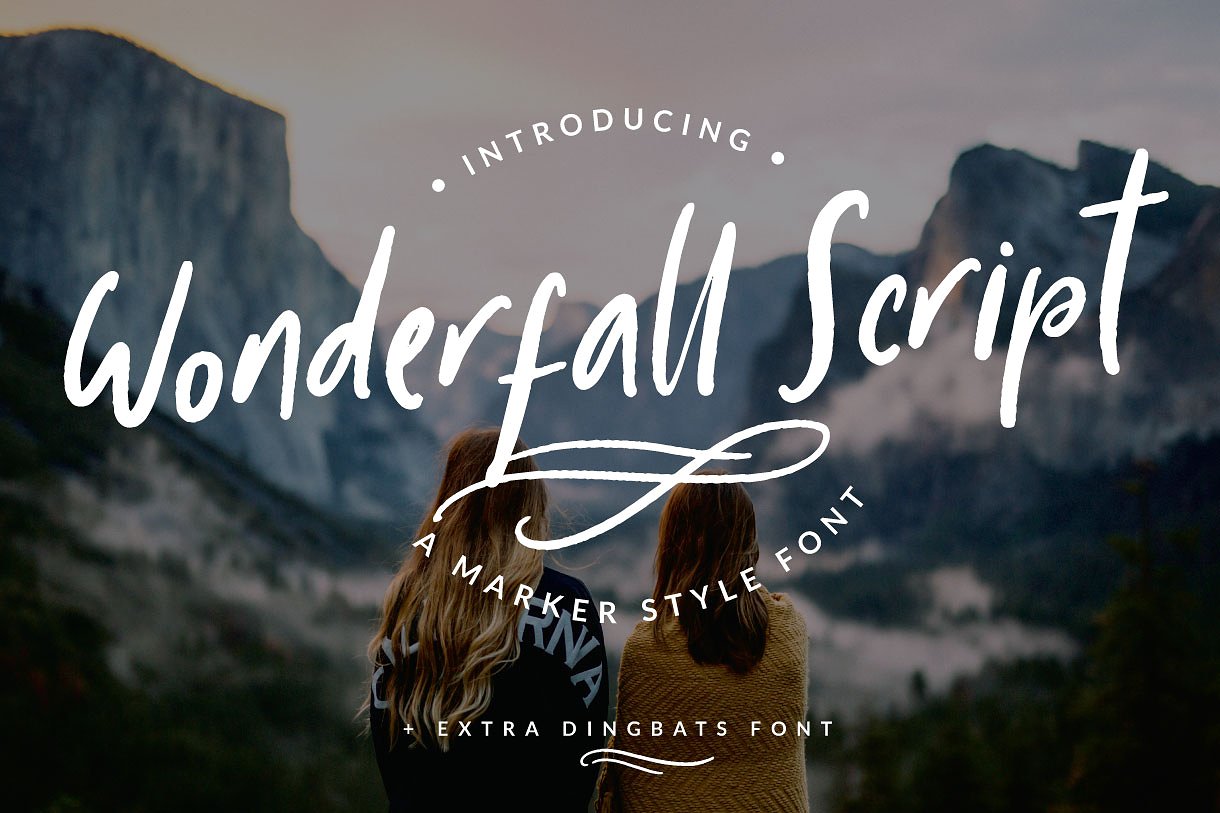 The Wonderfall Script font is full of chill Autumn vibes, and it comes with 13 double-letter ligatures, adding that perfect natural handwritten touch to your text.
Balford Font and Ornament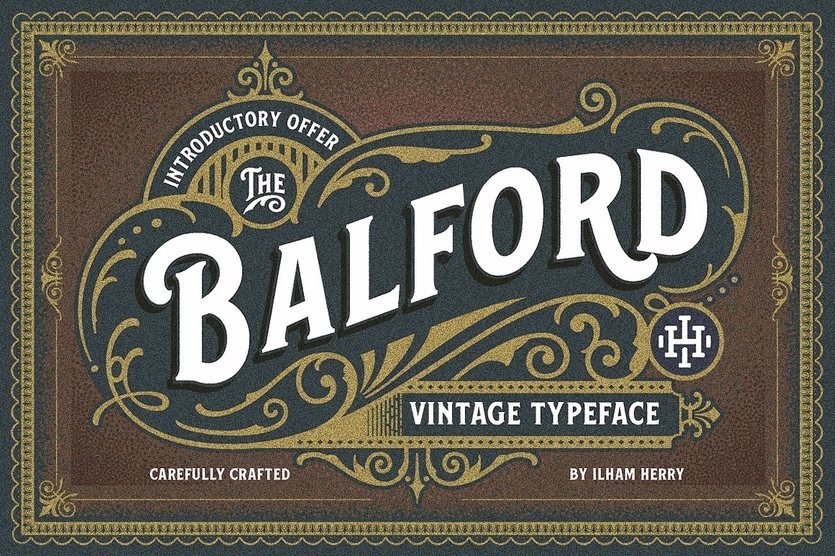 A new vintage font family and ornament called Balford. inspired from vintage labels,and packages. this collection of styles with shadow of typeface dan vintage scrolls, panels, and ornament possible to combination and option to create label designs, headlines, logotypes, signage, posters, greeting cards, letterhead, t-shirt and many more application.
Deadly Phyton – Combination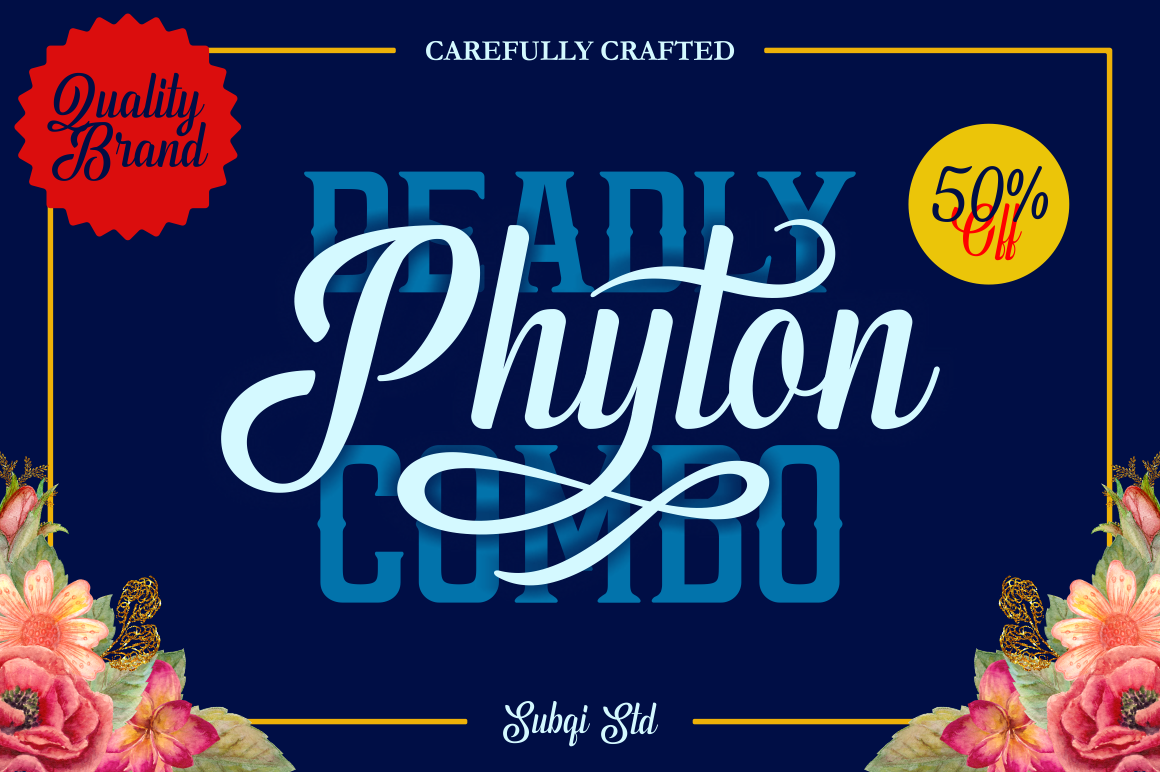 Proudly Present our new font COMBO! A calligraphy script with vintage serif combination. Carefully crafted to make the best flow result. Perfect for any design purpose.
Union Condensed Free Typeface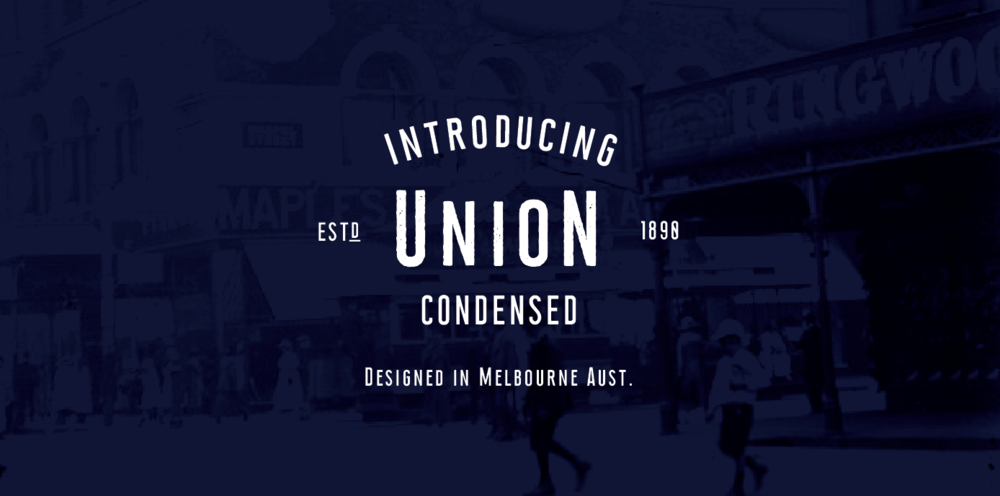 Free download to use however the hell you want.
Berg – Free Layered Font Family

Berg is a huge layered font family from Brosnes. Inspired by vintage sign painting, posters and labels, Berg has strong shapes that are very attention grabbing.
Apothecary Collection (Font Bundle)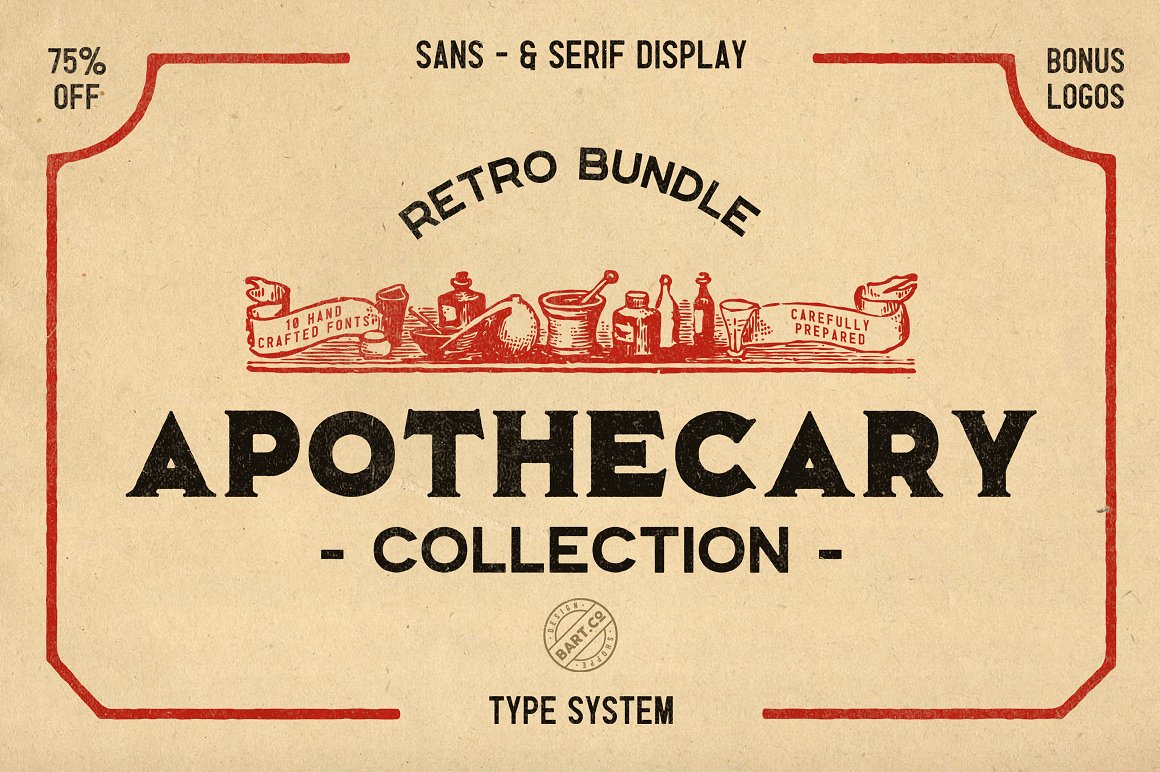 All fonts are inspired by vintage medicine and druggists books, labels and signboards.
Loguetown Font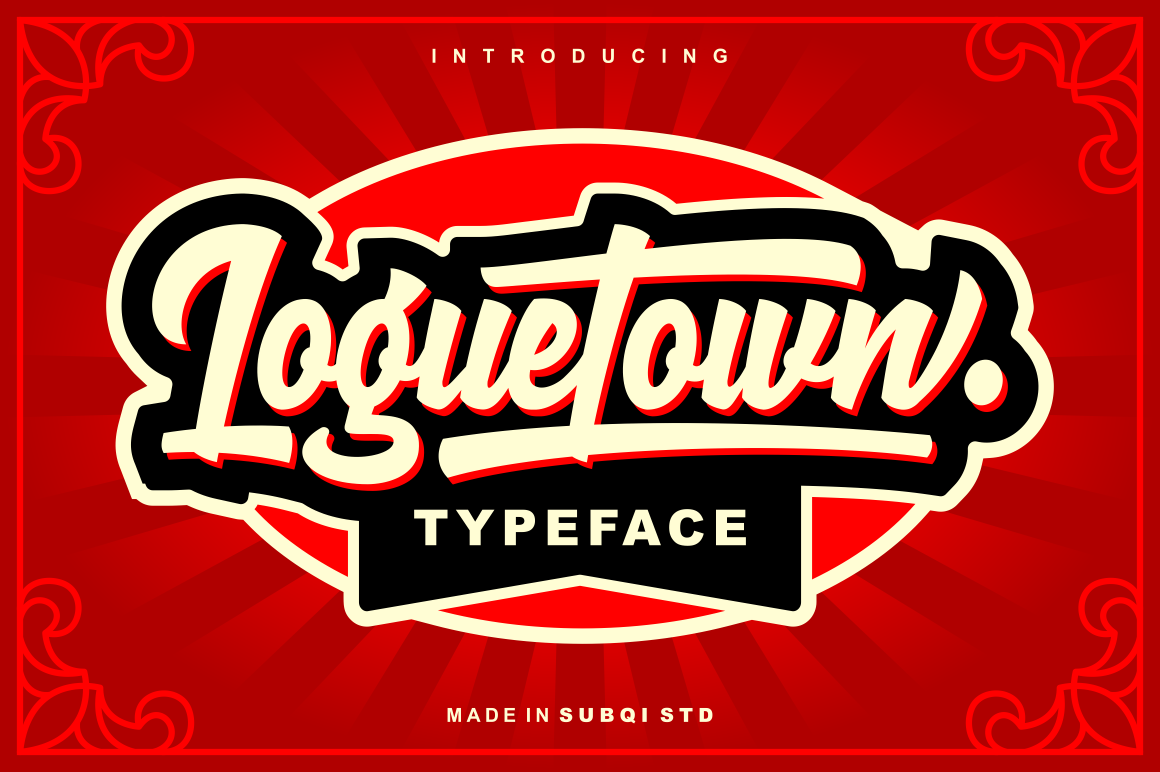 Loguetown Typeface. A bold script font inspired by brush lettering. Perfect for display, logotype, signage, sticker, label and more. You can apply this font for both modern and vintage designs.
Historycal – 2 Font Styles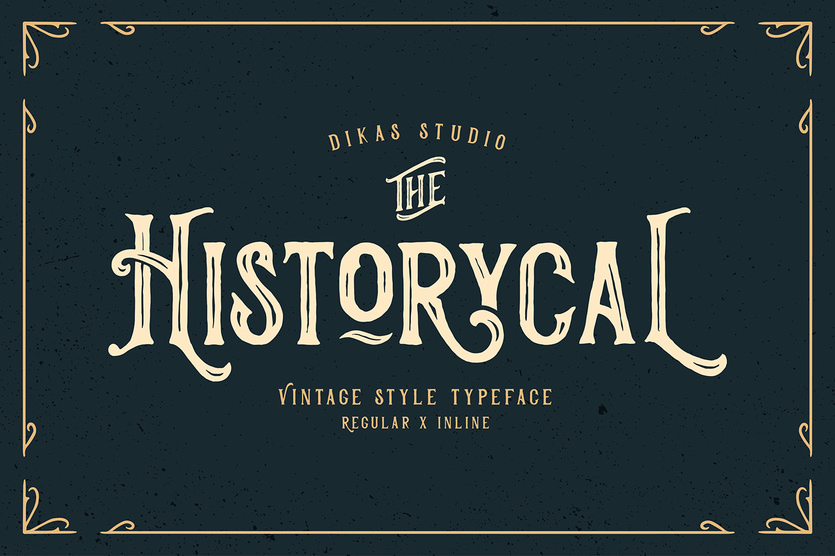 Clean & Inline with vintage character and made by hand. The Opentype Feature give you the option to use more character and it's very helpfull to get design as you want. Suitable and applicable to create vintage design, branding, logos, product packaging, invitation, qoutes, t-shirt, label poster etc.
Tremblant – Two Styles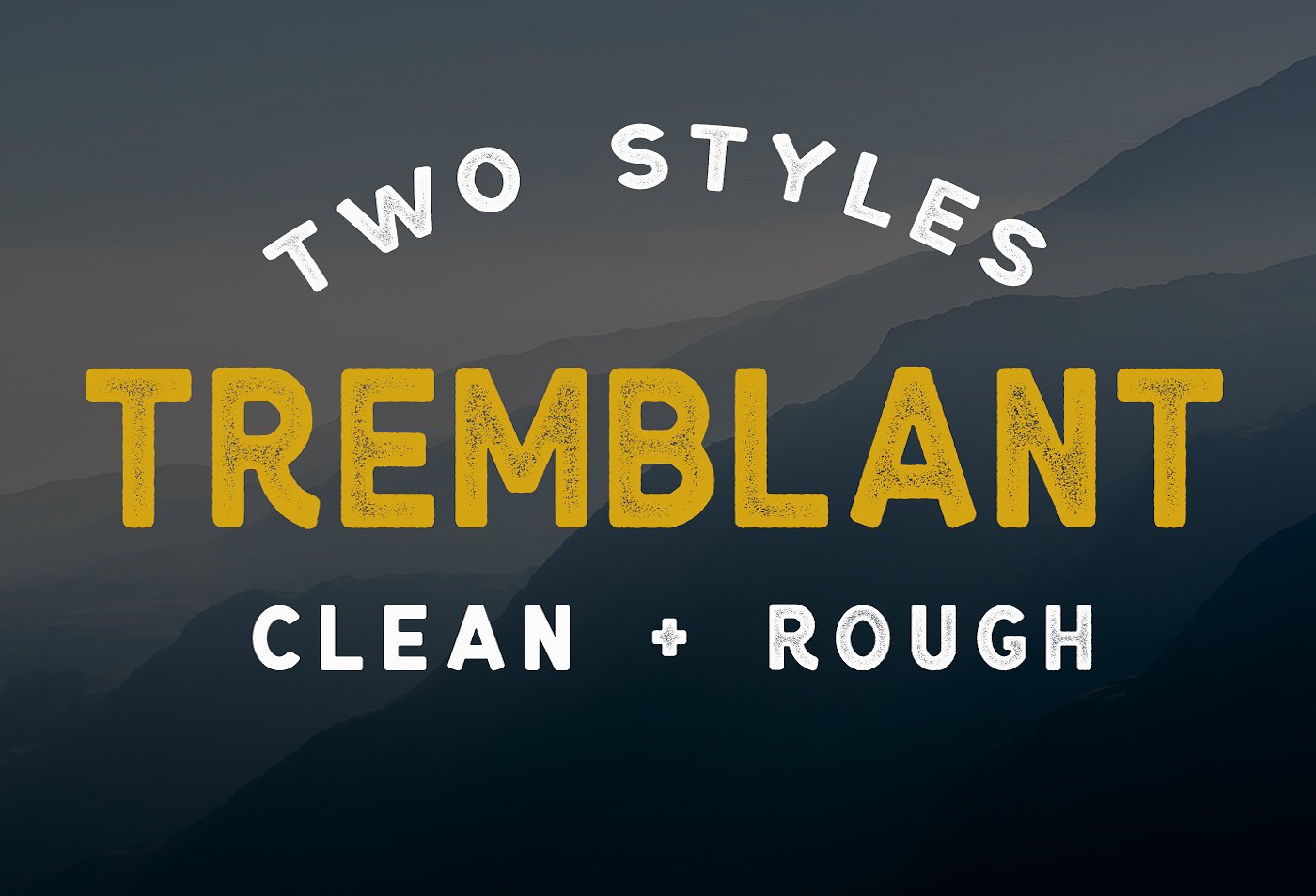 This is a versatile font that is perfect for a variety of projects like badges, branding, labels, apparel, headlines, signage & more. Tremblant works equally well in modern design as well as vintage & adventure inspired design with the two versions.
Signatra Script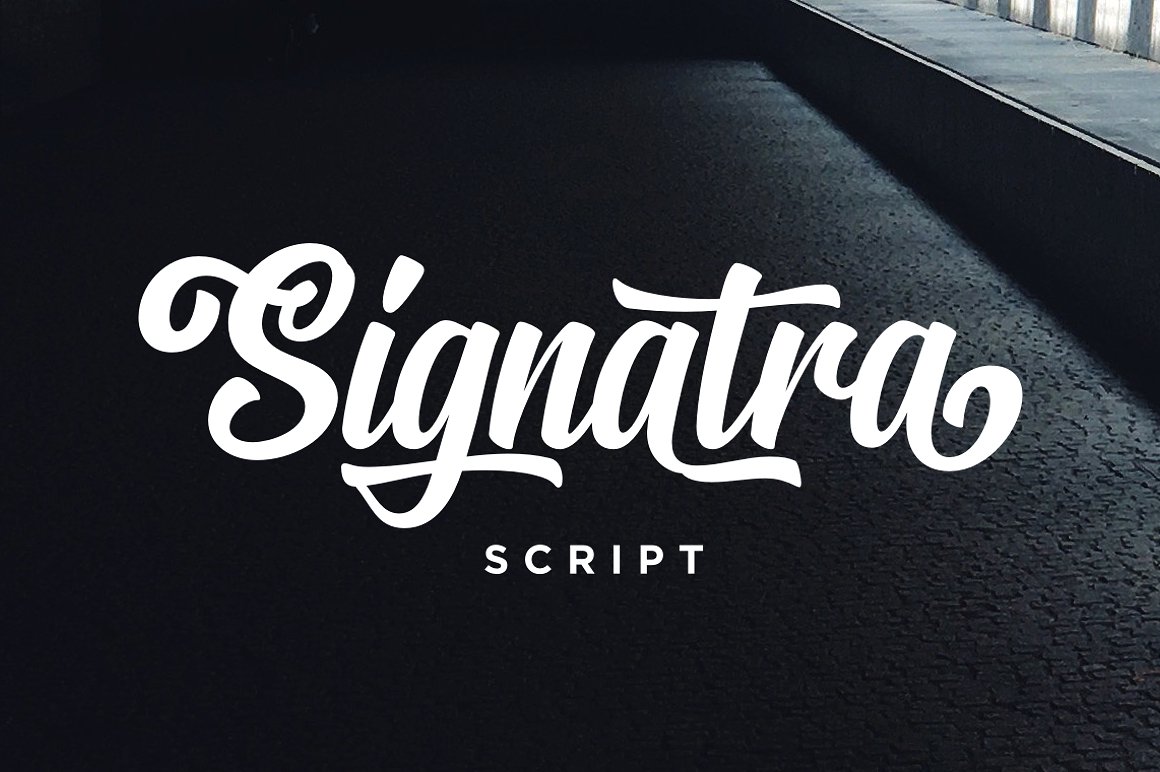 Introducing our new font Signatra. A clean and playful yet trendy typeface. Mouse-crafted with high attention to the details; Signatra offers you a natural hand-lettering/signpainting experience. Suits best for logotype, poster/t-shirt designs, food/beverage labels, greeting cards, wedding invitations, and mandy moore.
Andalas Typeface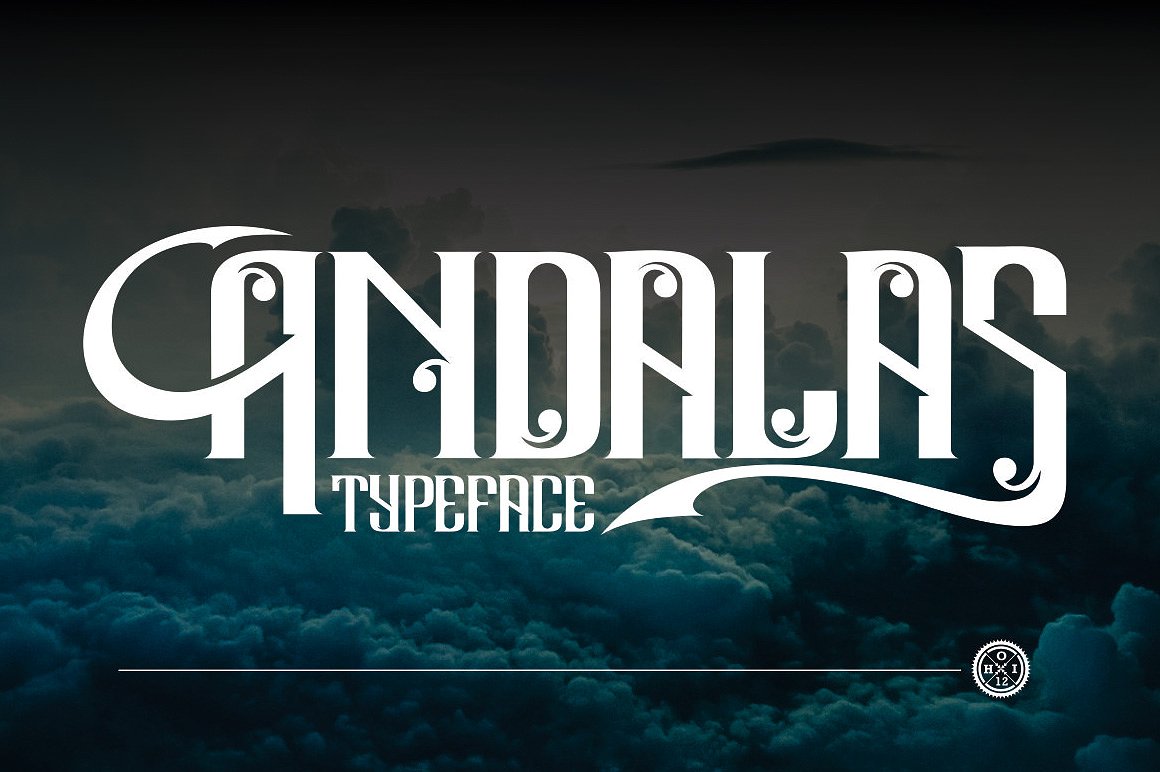 Comes with uppercase, lowercase, numerals, punctuations and so many variations on each characters include opentype alternates. Andalas Typeface is perfect for quotes, Logos, Apparel, Advertising, Packaging Design, Poster, Label etc.
UI Triumph Regular Pack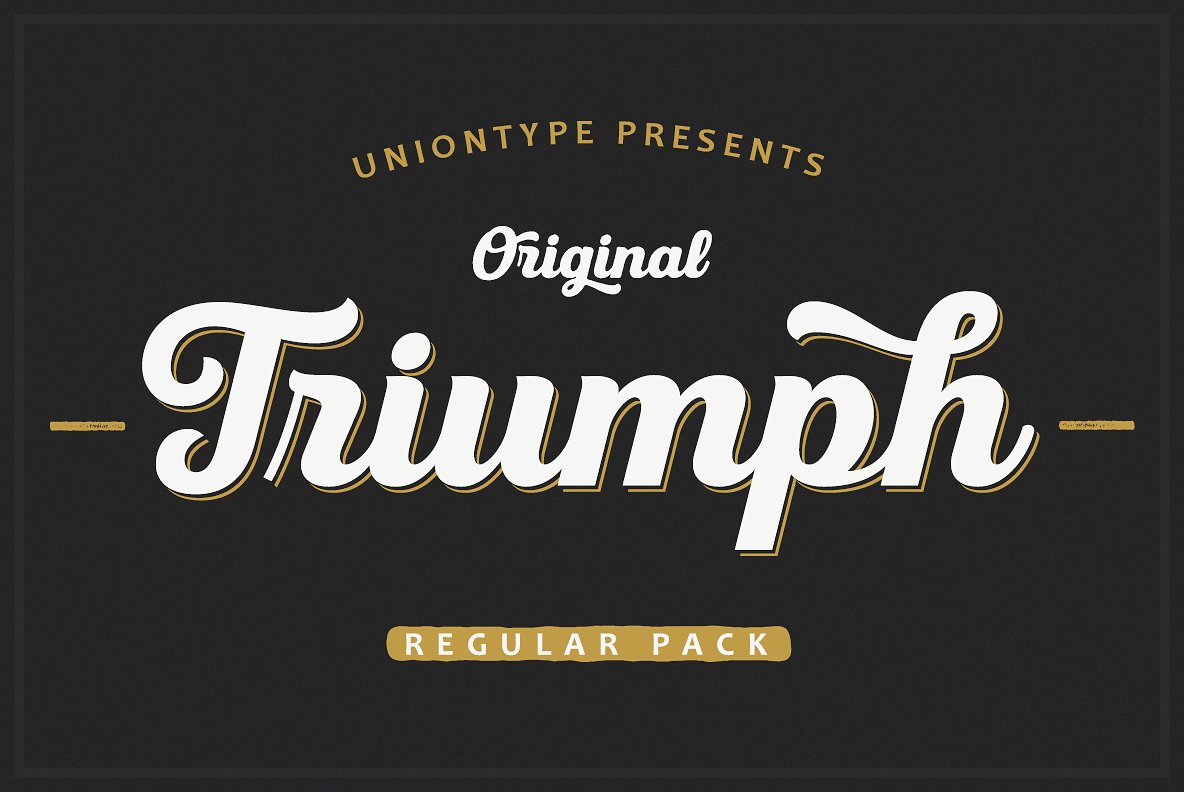 UT Triumph Script by Uniontype is a modern type family inspired by classic Americana scripts. The family consists of regular, vintage, and press styles. Also it contains shadow layers with which you can quickly & easily add depth of UT Triumph Script by duplicating the text layer and switching it to Shadow.
Choose сolor and offset according to your taste. UT Triumph Script provides advanced typographical support with contextual alternates, ligatures and swashes. UT Triumph Script is good for menu, signs, packaging, posters, letterings and logos. Use the vintage and press styles to feel the true spirit of new retro!
Novitha Script – Free Font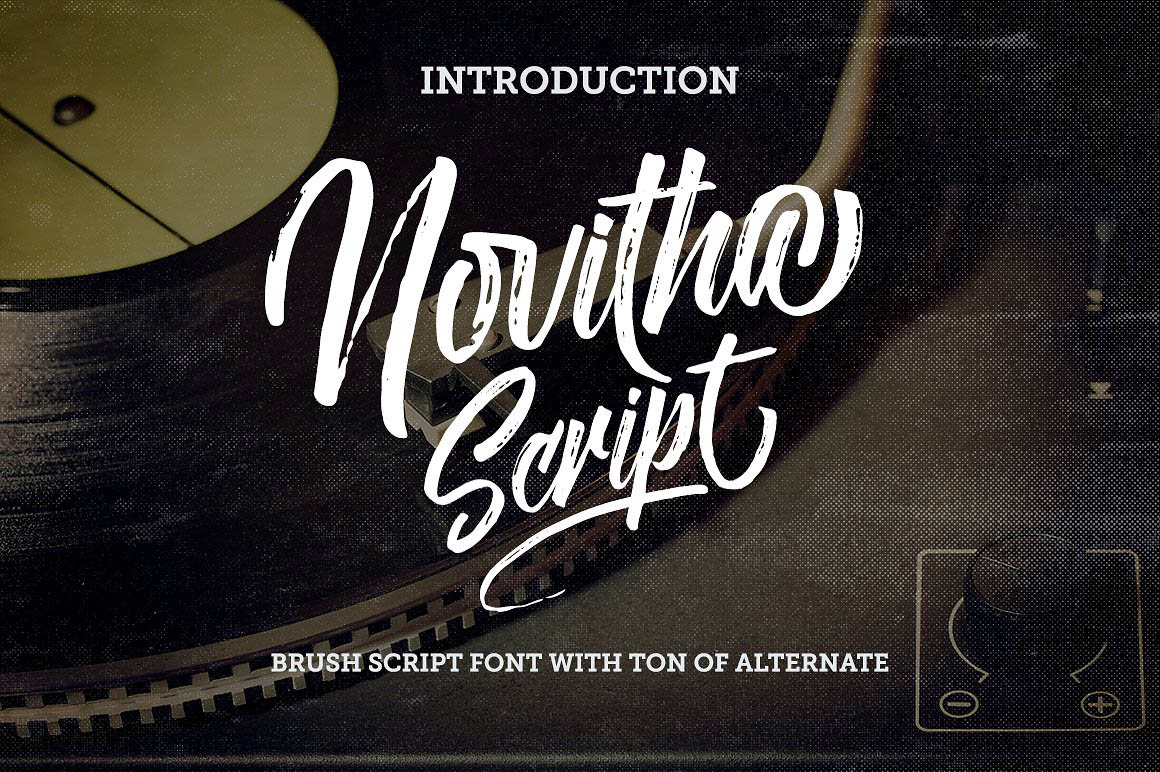 Caringin Typeface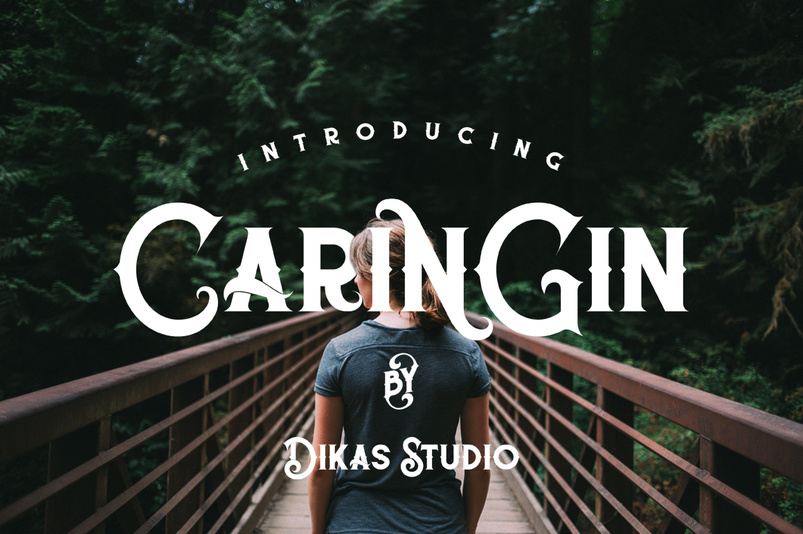 Caringin is all caps font with vintage style. You can mix any alternate character, stylistic alternate and swashes, its very helpfull to make this font look stylish. Caringin is perfect to create any your vintage design project such us branding, logos, product packaging, invitation, qoutes, t-shirt, label, name card, badge, poster etc.
Vhiena Layered Type 2.0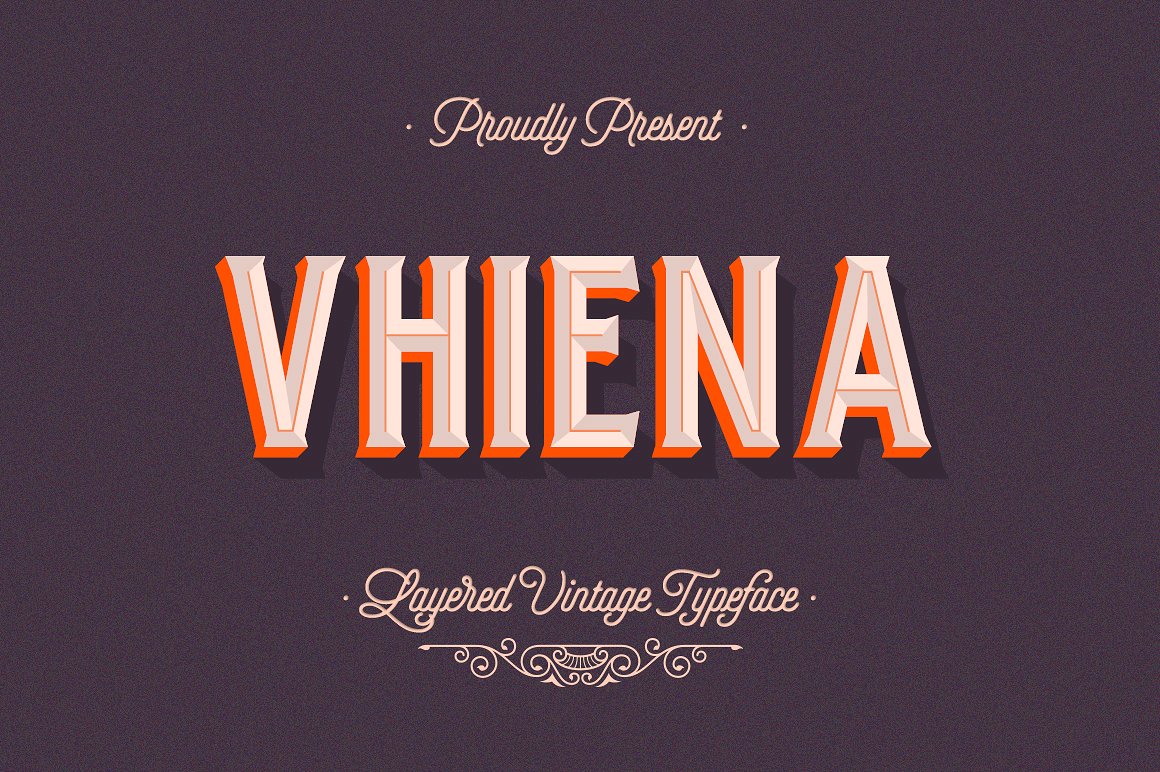 Create your own effect thats a new tagline for our new Vhiena Type, just like i wrote before Vhiena is a vintage typeface was inspired by the likes of old serifs and classic bottles of whiskey and old labels. And for lot request we just added a new level of this typeface. We changed Vhiena Type to layered type with Endless Possibilities using 1 basic font and 7 styles effect fonts make your typography go to the next level.
Befolk Brush Script Free Font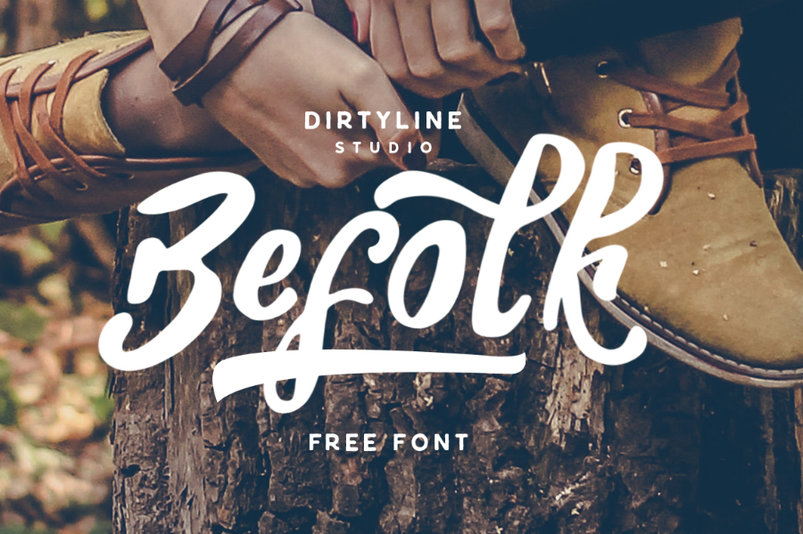 Befolk Brush Script is a Sweet Bold Typeface comes with some Alternate. You can use it as a logo, badge, insignia, packaging, headline, poster, t-shirt/apparel, greeting card, and wedding invitation. The flowing characters are ideal to make an attractive messages, mix and match Cornish with a bunch of alternative characters to fit your project. Download now and have fun creating!
Axettac Script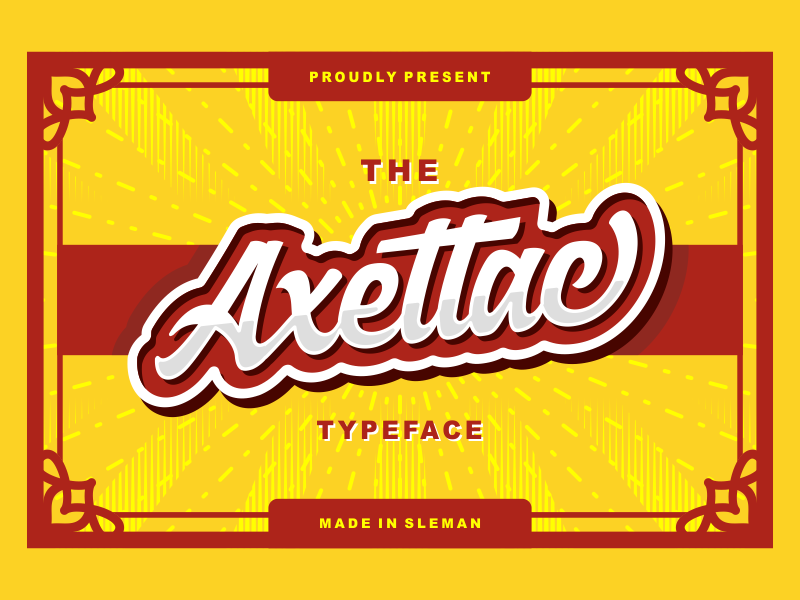 Axettac included Script as main font. Font is a bold script typeface. This font is perfect for logotype, label design. poster, flyer, display, sticker and many more.
Aurora Script + Bonus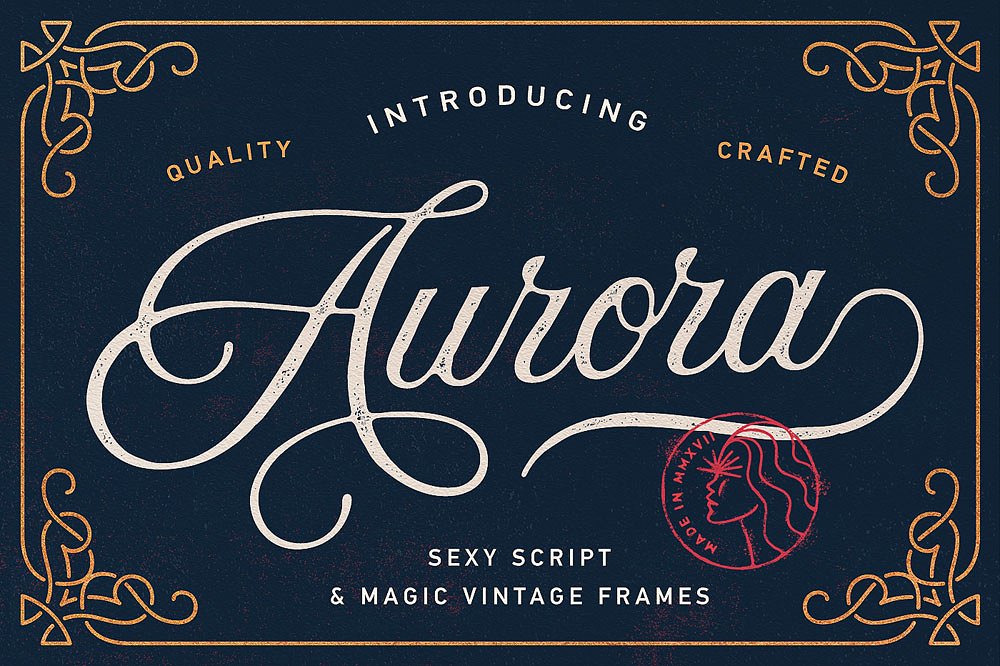 This vintage font was handwritten under inspiration of traditional calligraphy and wonderful mystic soundtrack of Wojciech Kilar. In addition, I also made some decorative frames that enhance the character of the font. In general, it creates a luxurious and elegant look in design.
Kadisoka Script – Free Font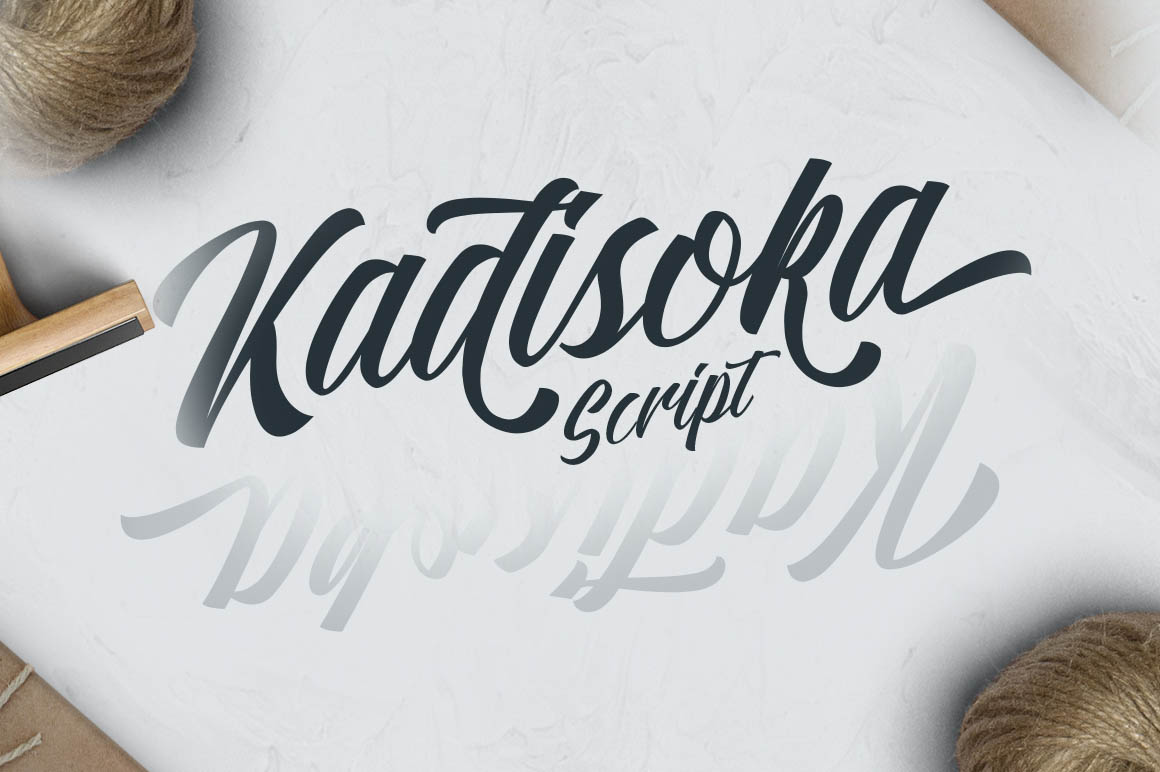 The Vintage Slab Collection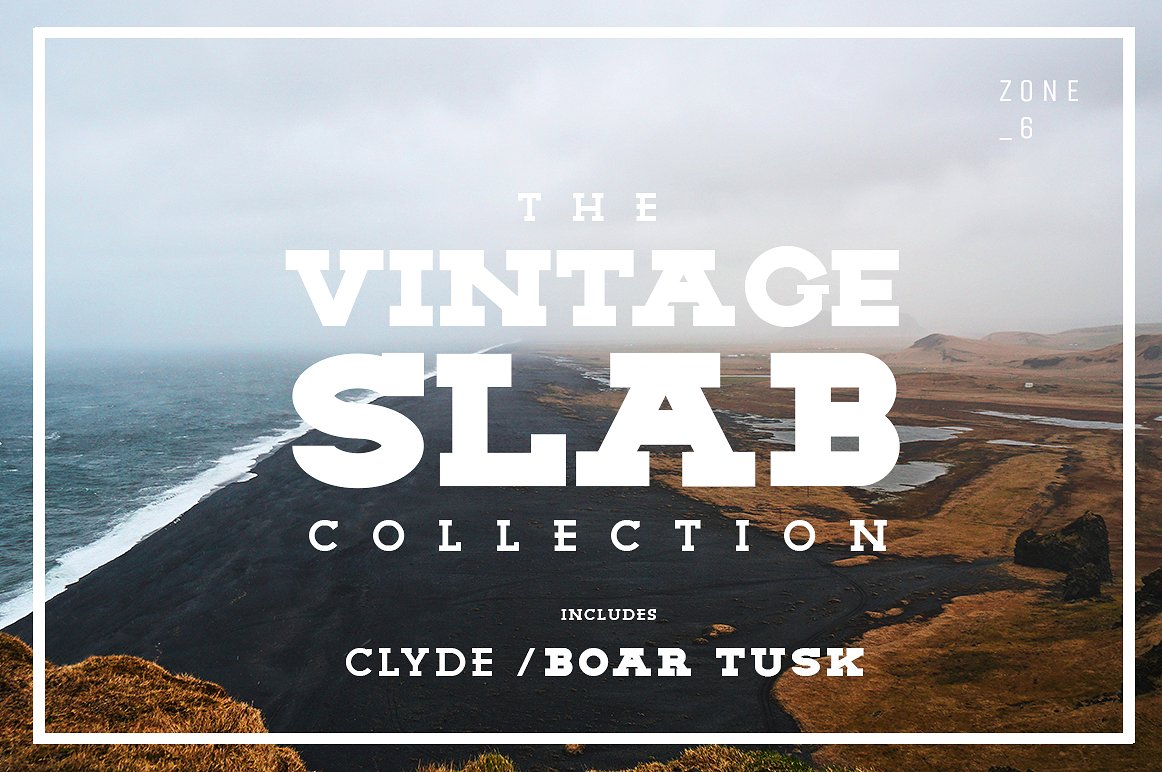 Each font comes with its italic, rounded, and rough versions, so you'll have plenty of fonts to create great projects with including logotypes, print, branding, and signage.
Ranch Vintage Font & Illustrations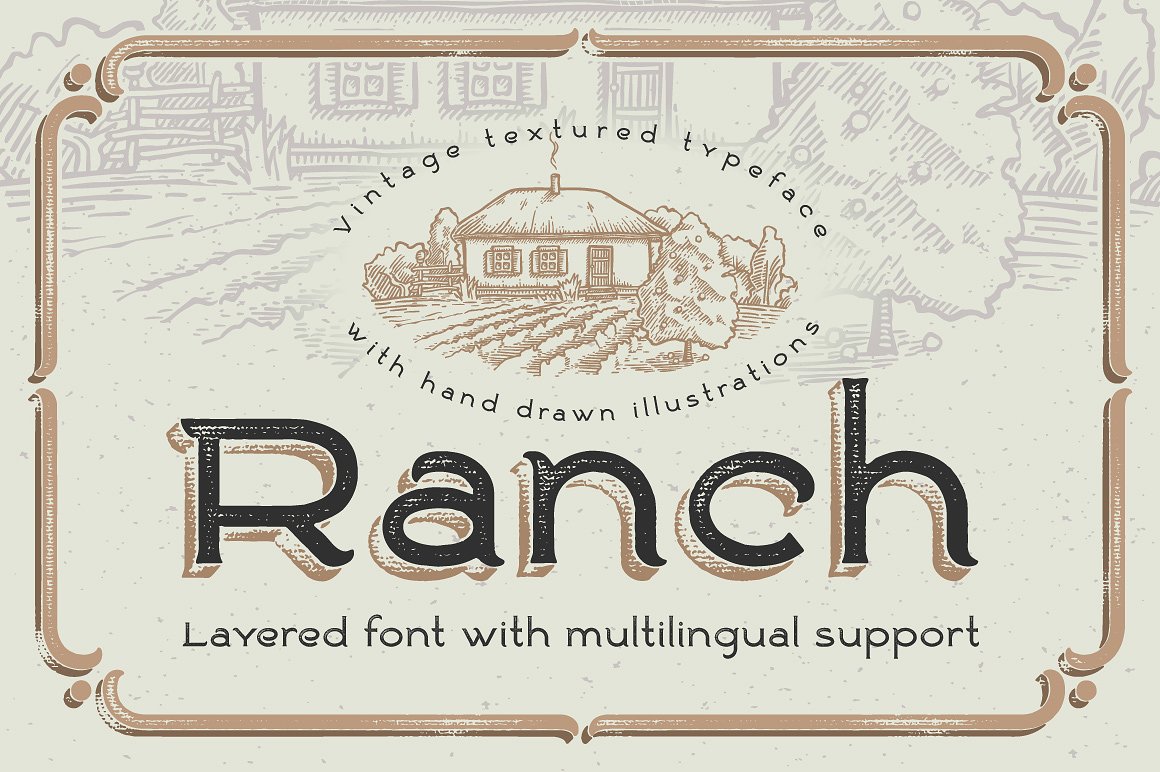 Presenting a vintage typeface named "Ranch" with layered textured effect. It consists of four font variations for easy recoloring and combining. Also, as a bonus, you will get a vector hand drawn illustrations of a countryside house, windmill and trees (5th screenshot). This font has a multilingual support, all available characters are shown on the 6th screenshot. Posters from 2nd & 3rd screenshots are also available in vector format.