So there you have it, our roundup of beautiful, stylish, free and premium UI kits.
there are loads of beautiful UI kits out there that have been created by incredibly talented designers, and they can all help you to put together a stunning interface to make your software product more usable and stylish. Once again, do be sure to check the license agreement for any of these before you use them as some may require attribution or be restricted to personal projects. If you are aware of any other UI kits that deserve a mention, I'd love to hear about them in the comments below!
Today we have gathered 35+ beautiful UI Kits for web designers & developers. Choice your favorite and hope this list helps you for your web creation.
You may also like:
Creation Kit 1700+ Blocks, 250+ Page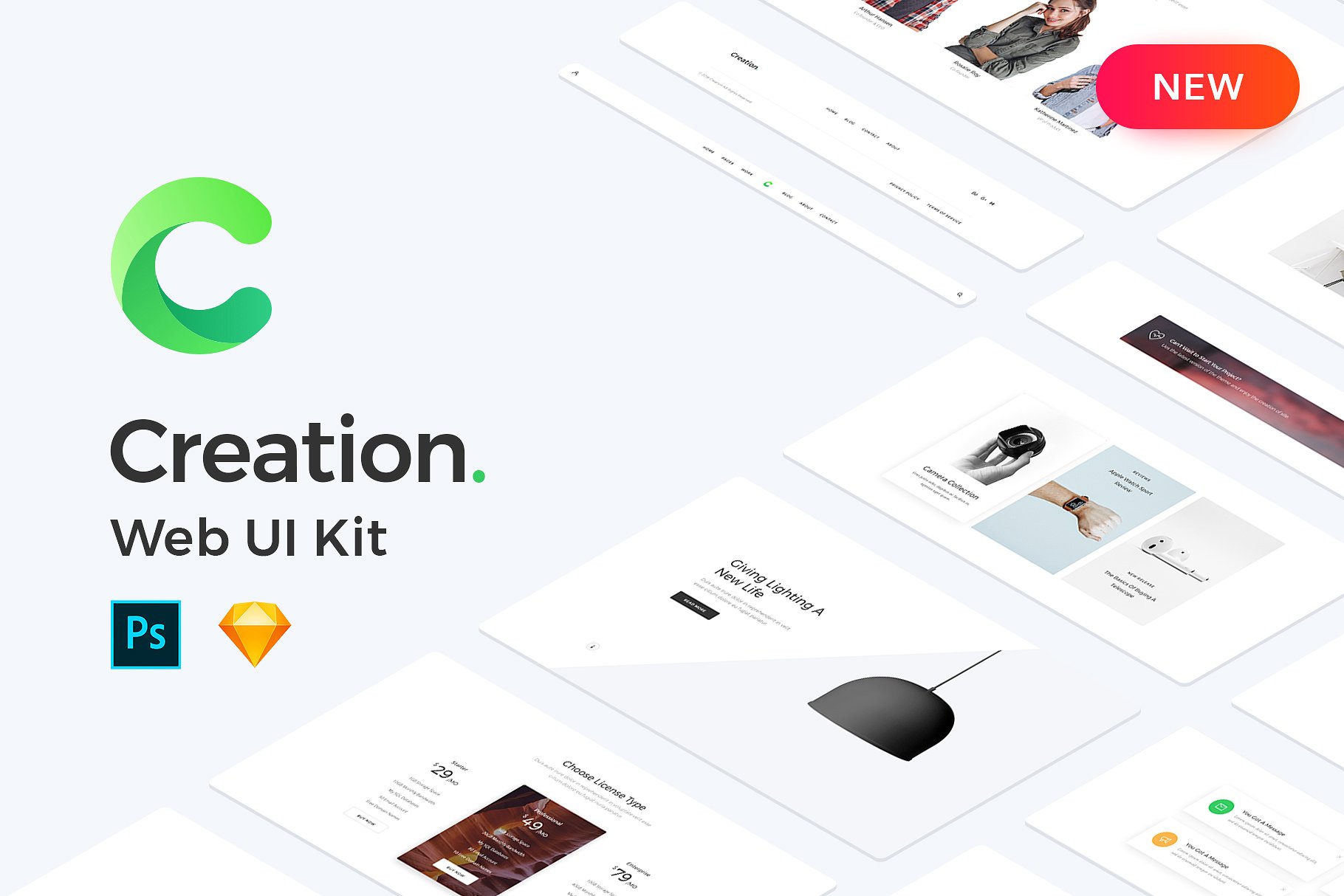 The Creation Web UI kit, which took our designers over 7200 hours to make, is the largest library you could ever find. Designing using it will definitely be enjoyable as we have every elements you need for you to customize. Each is fully editable and pixel perfect. Additionally, we have created both light and dark blocks so that your design will be way easier than it was. It is definitely the tool you need in your collection! Please note that we have updated Pages and Demo in our Sketch Version and colored icons have been added!
Flat UI Kit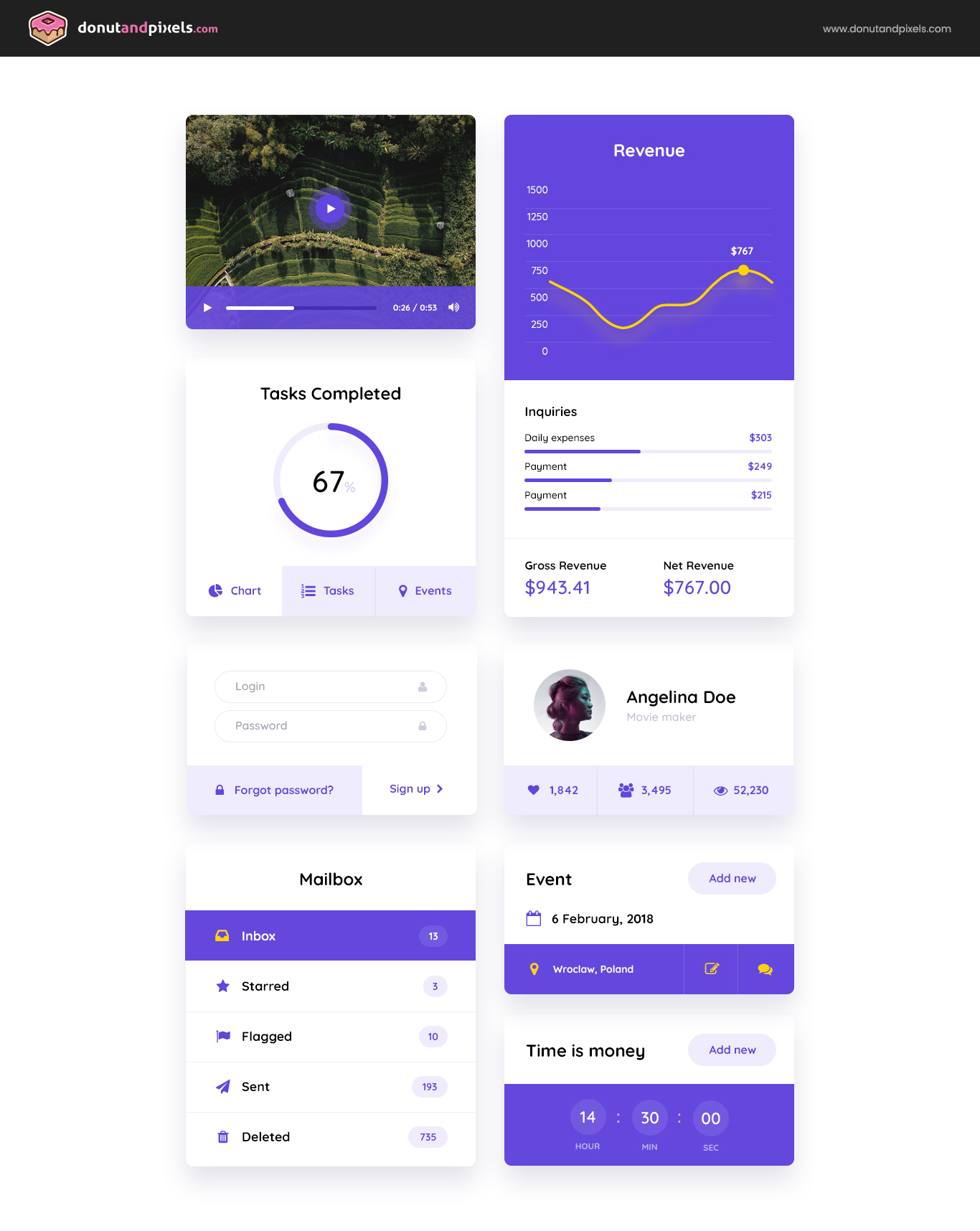 Joocy: A Free UI Kit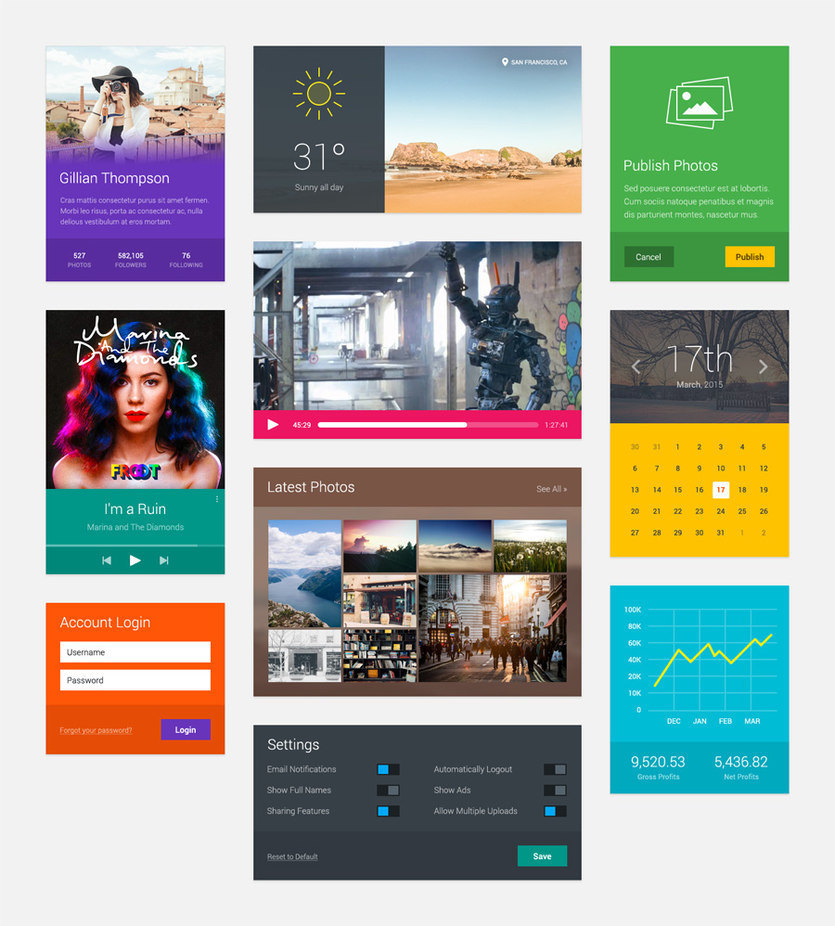 Joocy is a fun, bold UI kit that's full of colourful personality. Personally, I love the yellow and blue palette for the graph. Like Spire above, it uses flat design and so high contrast buttons are used to draw the eye, and slightly darker tones add emphasis. Joocy is available for free for both personal and commercial projects.
UI Kit Bundle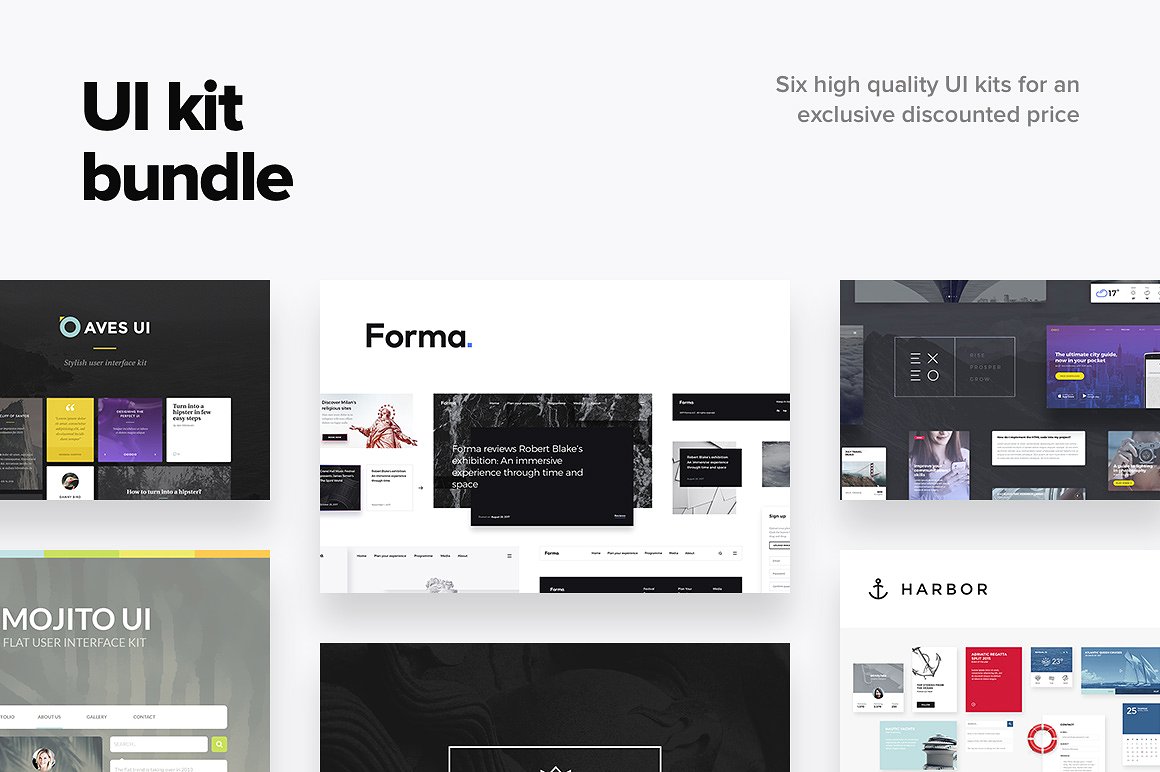 Get these six awesome high quality UI kits, which have a total value of $153, for just $49.
Visage Free UI Kit | 70+ Elements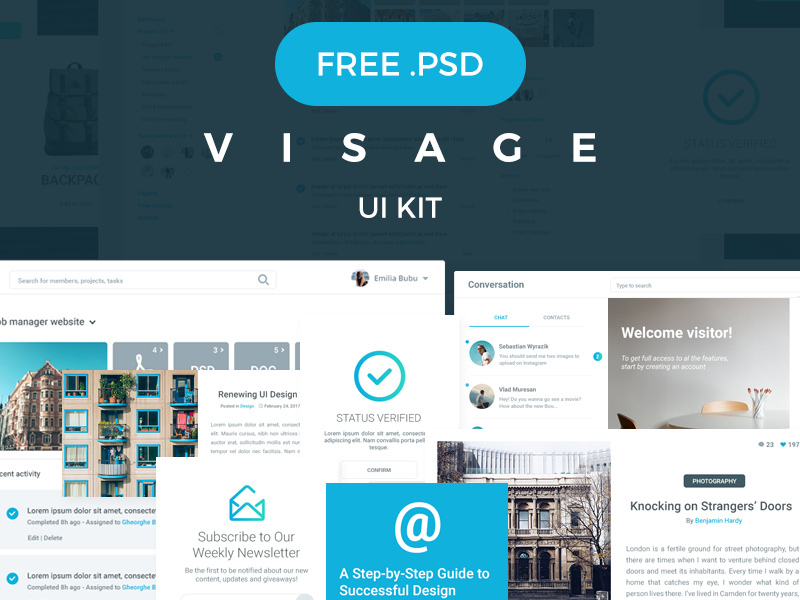 VISAGE is a carefully crafted, free UI kit for Adobe Photoshop that contains 70+ UI components and lets you easily build beautiful websites and unique concepts. It features 7 categories for easy access, from popular topics: Blog, E-Commerce, Media, Admin, Forms, Headers, Footers.
Cosco UI Kit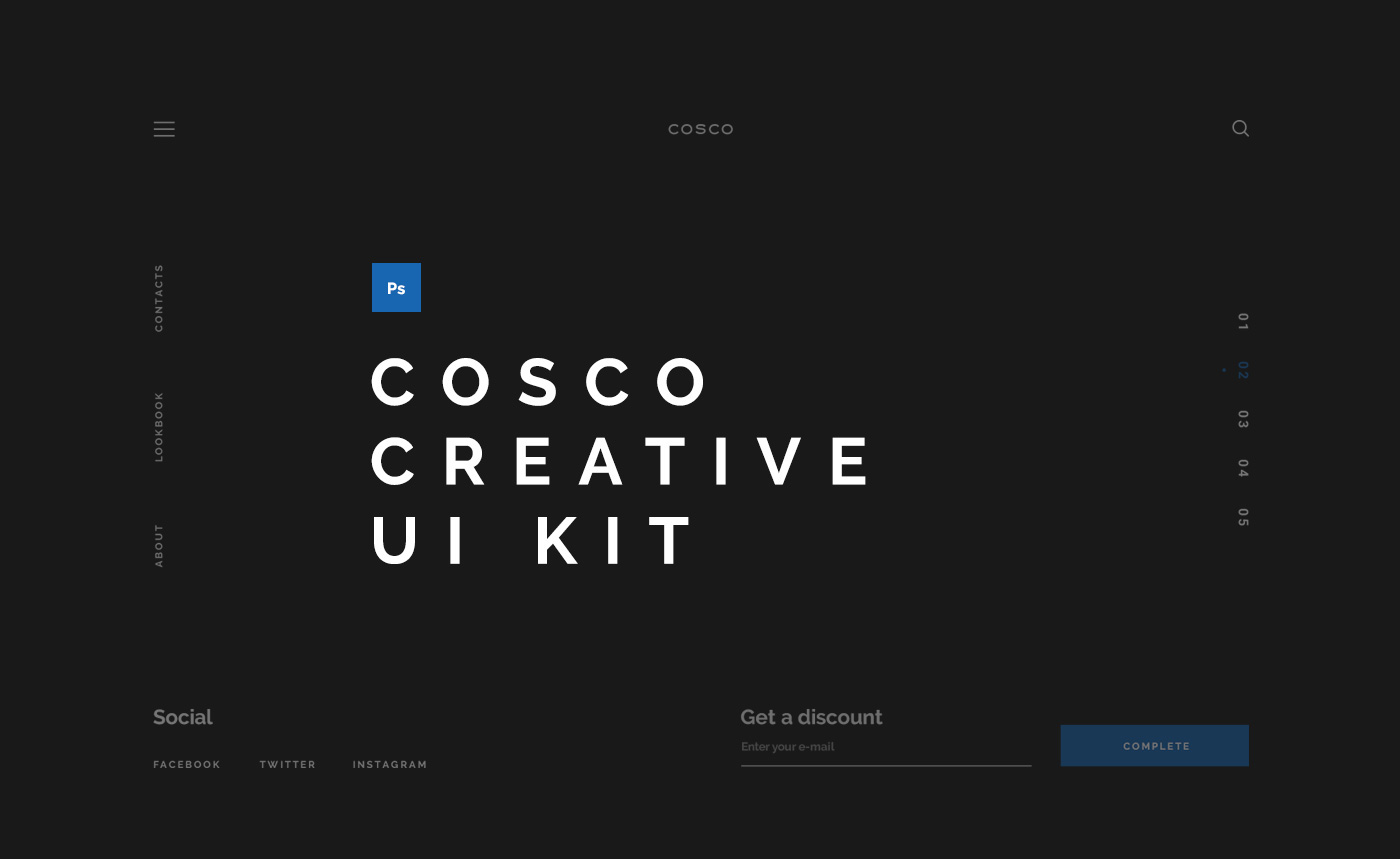 Modern and clean set of web UI components. With this set you can save a lot of their time in the development of websites and prototyping.
Nitro Web UI Kit
Nitro – Multipurpose Web UI Kit included are 200+ UI Cards in 8 categories based on Bootstrap 1170px grid make your design process super easy and fast. So you can easily change Drag and drop cards, customize, replace images and texts.
Rise Ecommerce UI Kit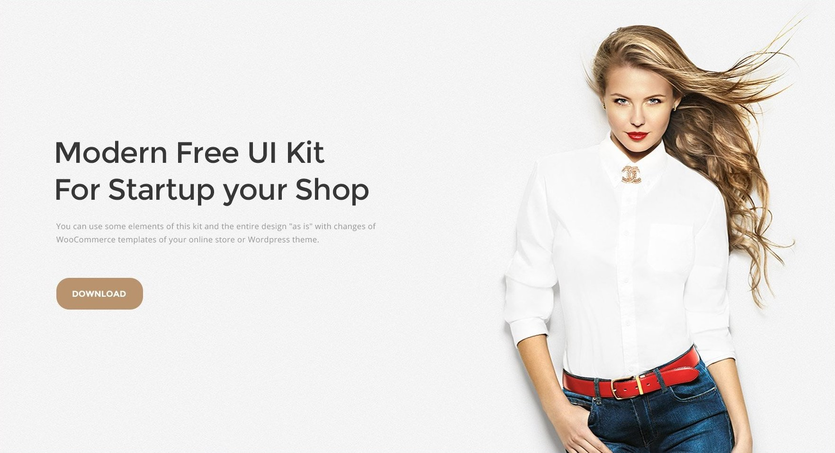 Keiros UI Kit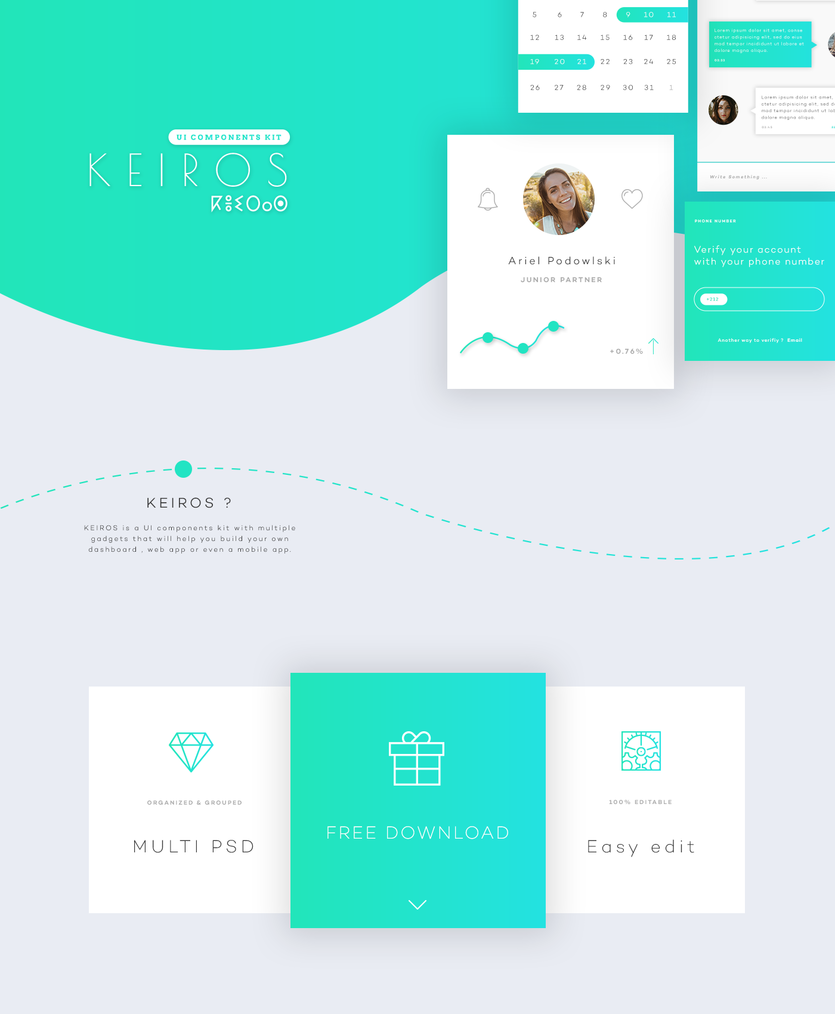 Square UI Kit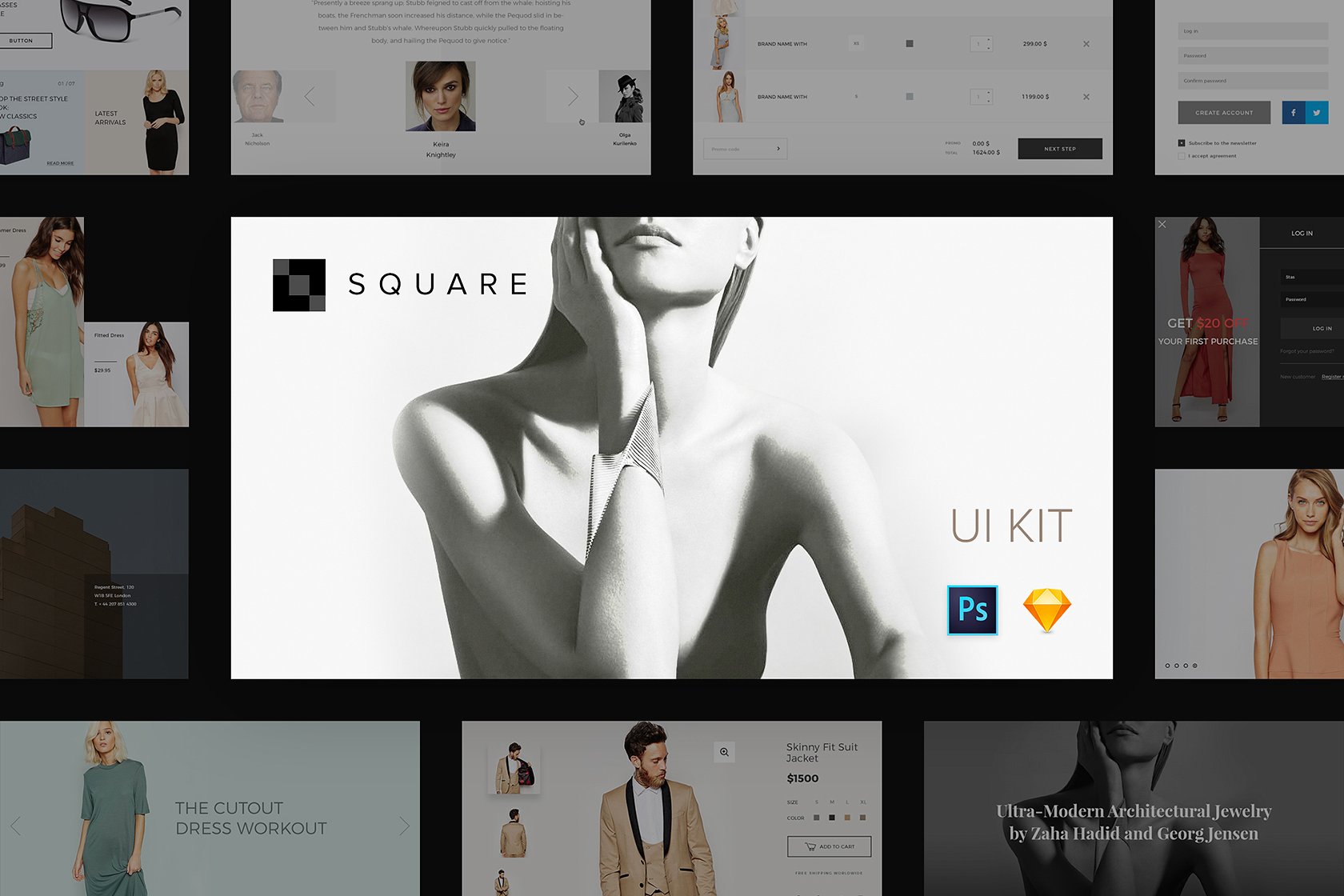 We are happy to introduce you the ultimate Online Store UI Toolkit that sets a new standard in Online Store Design. The freedom and style in its core. High quality assets, constant time saver, easy of use. Create your own Online Store with a few clicks.
Datta – Dashboard UI Kit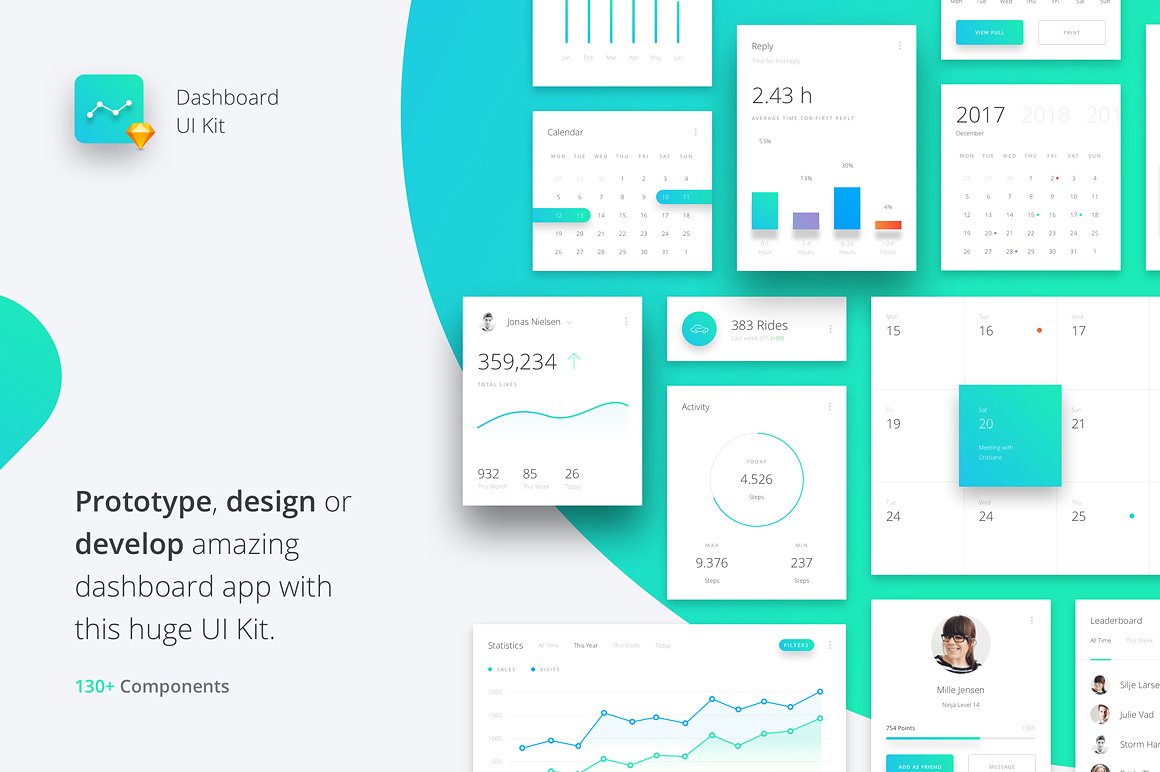 130+ beautiful components for prototyping, design & developing amazing dashboard apps. Exclusive and modern Dashboard UI Kit with over 130 custom designed components is perfect match for your next dashboard app.
Capeto UI Web Kit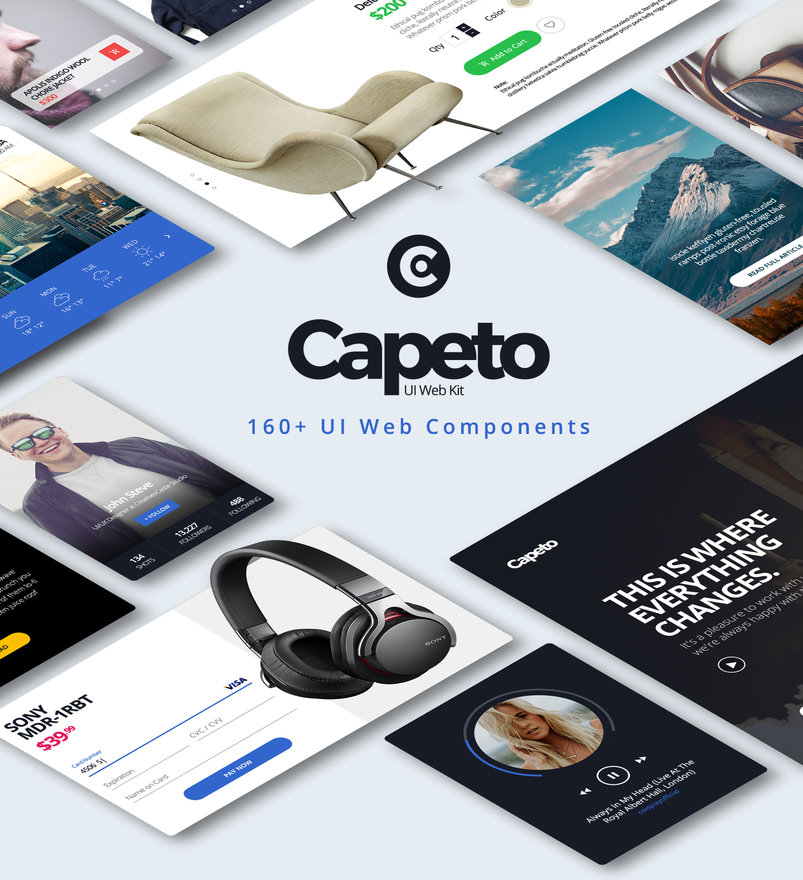 Carefully crafted 160+ UI components that lets you easily build beautiful websites. Create your up next projects quicker and stop wasting time, money and energy.
Moon UI Kit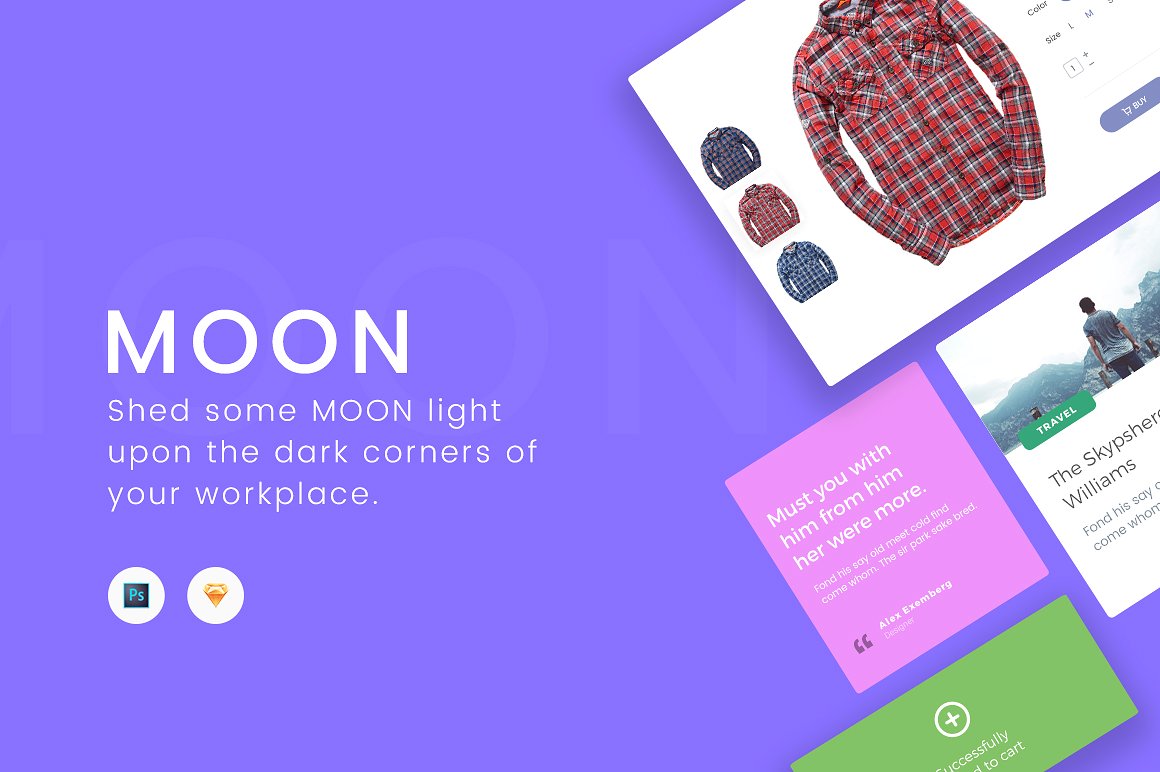 Lo and Behold! The Moon is being introduced. A passionately brought together UI KIT for to grease the wheels for web designers and a intact package for general design projects. It is composed of more than 99 precisely and diligently designed components. It also includes 3 sample pages and a ton of icons, all in vector form. Your Moon KIT is ready for Photoshop and Sketch.
Free UI Kit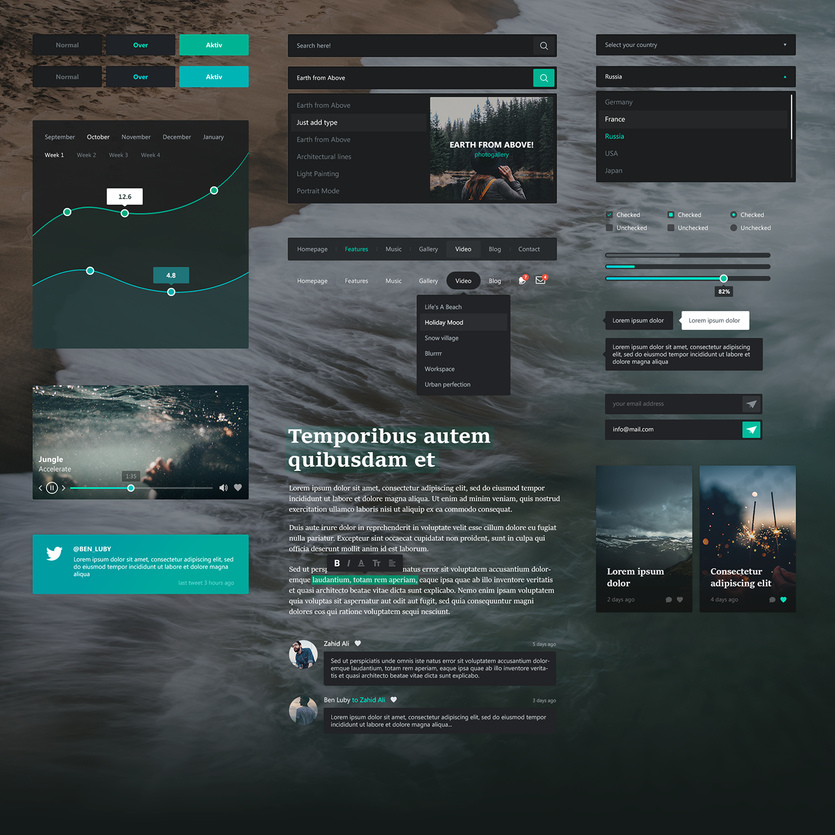 Travel UI Kit Free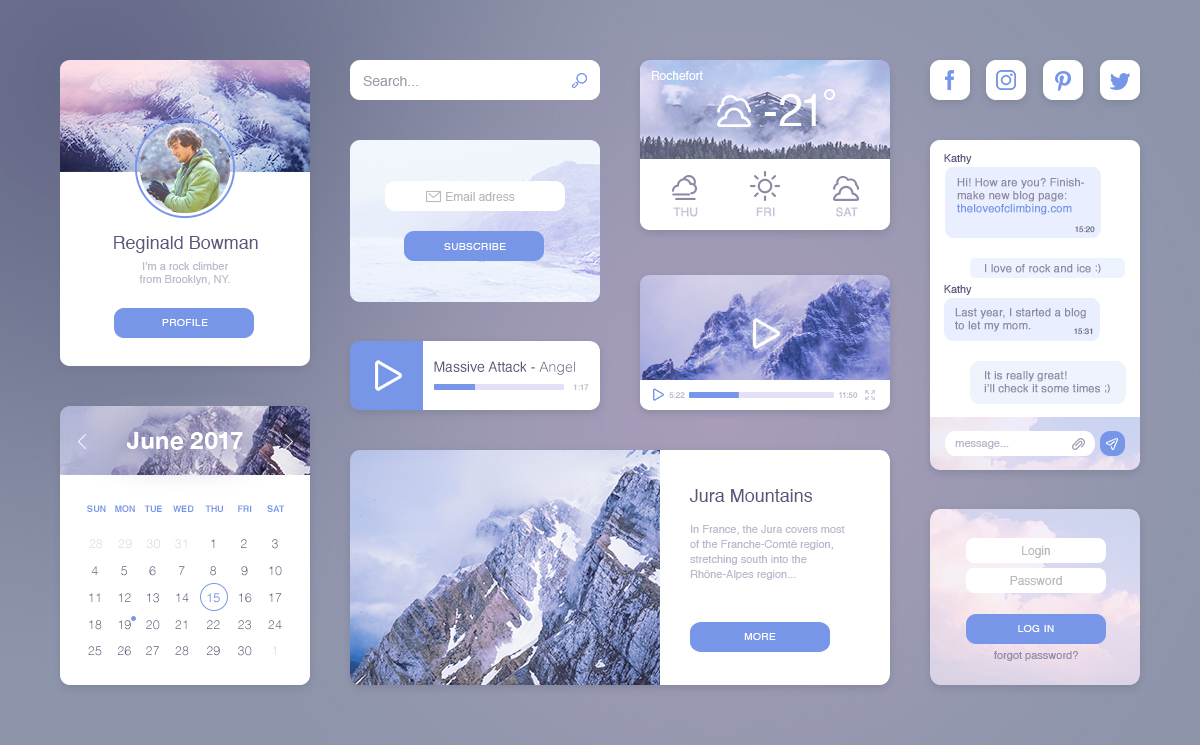 Freebie Sketch UI Kit: Recipe WebApp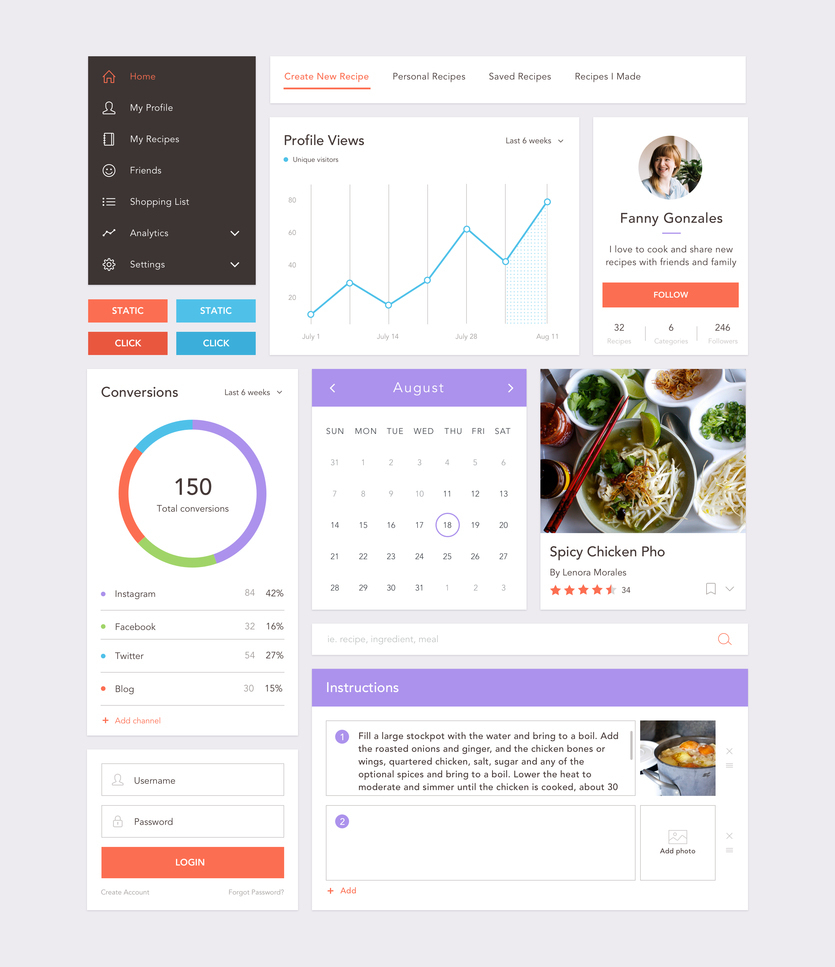 E-commerce Sketch UI Kit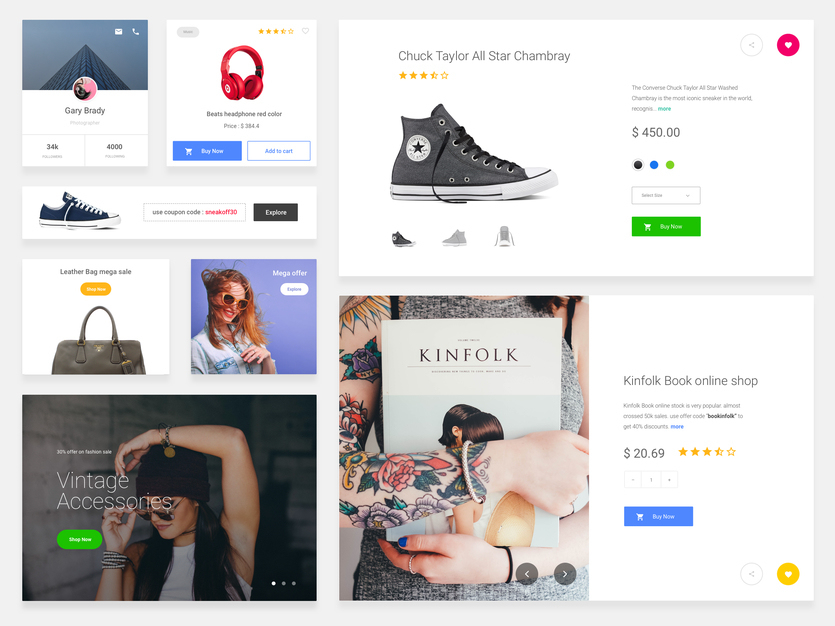 Splash UI Kit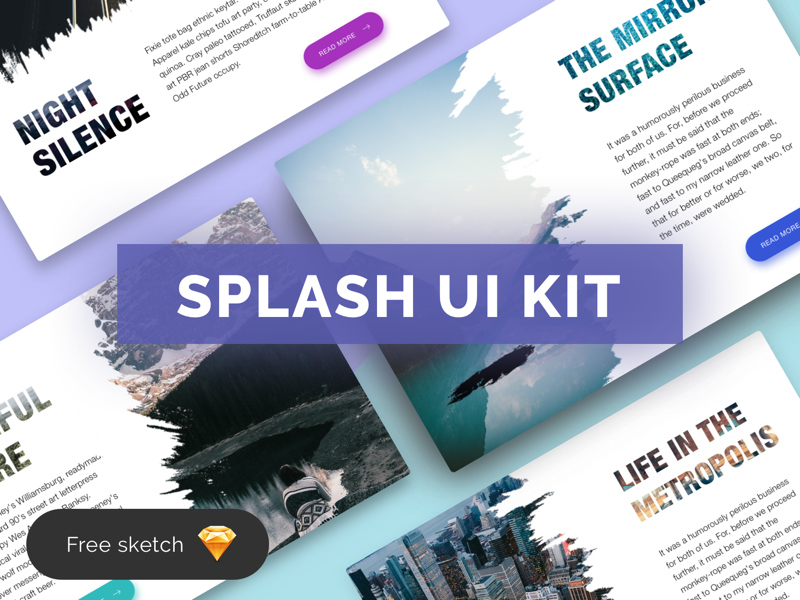 You may download this free web cards. All templates can be used for commercial purpose without any restriction.
Food & Drink UI Kit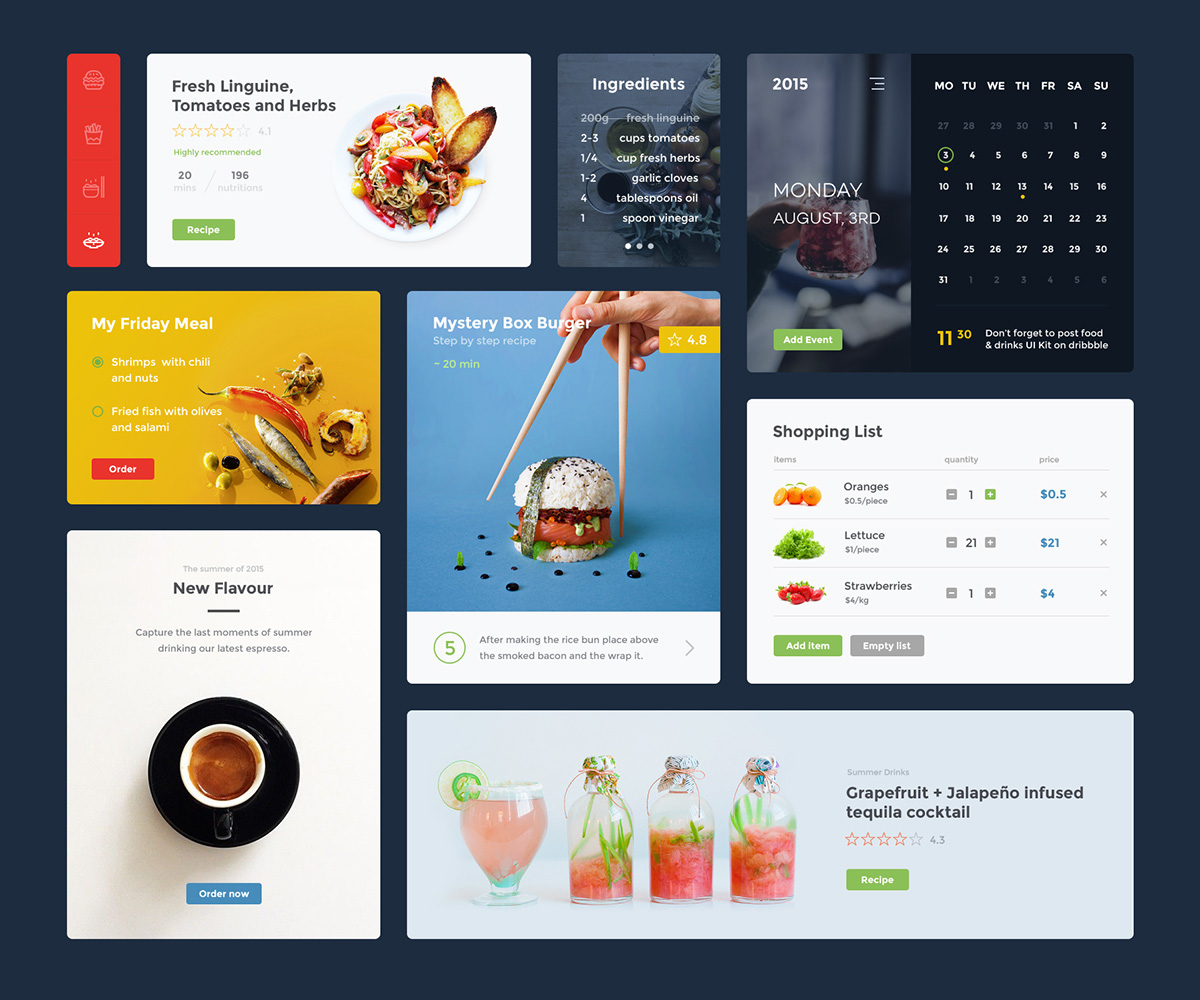 Flame UI Kit for Sketch App (Free)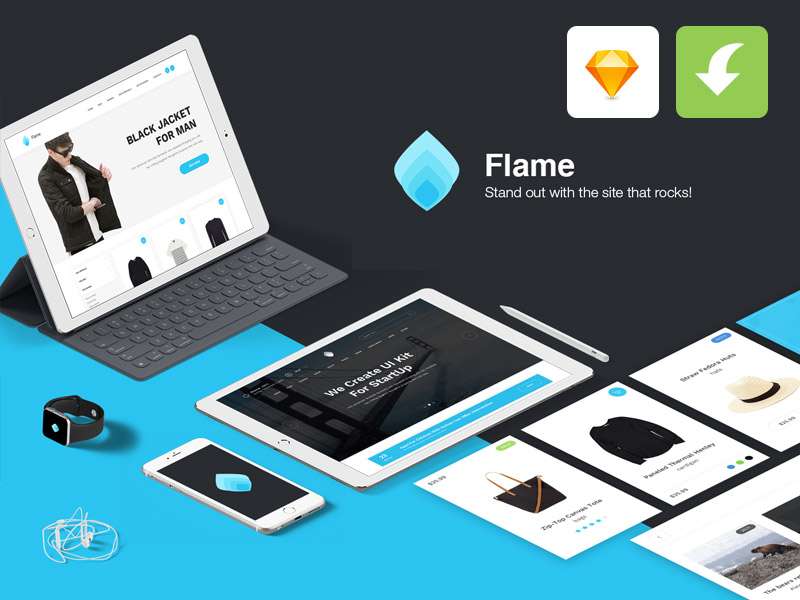 Freebie: Fashion Ecommerce Templates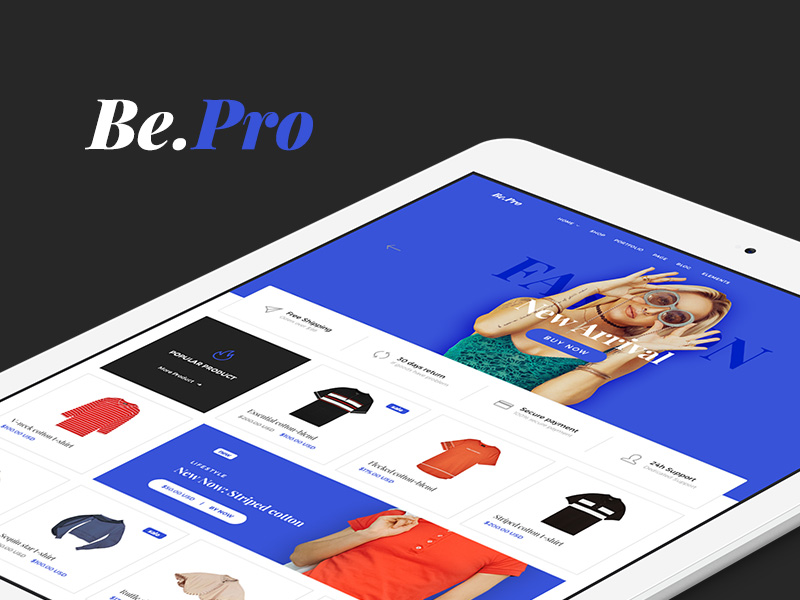 Adorable eCommerce PSD templates that will simplify the creation of your website or prototype.
Your comfort is always in focus, so along with these helpful UI elements you may discover smartly organized layouts and pixel perfection, so there's no point in worrying what you will have in process and at the output. Constantly perfect, keep confident of it!
The Pear Starter Web UI Kit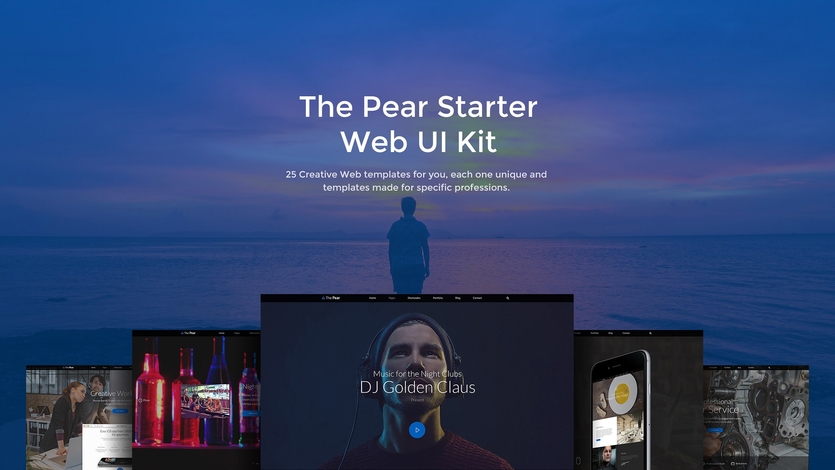 25 Creative Web templates for you, each one unique and templates made for specific professions.
OneBrand UI Kit for Sketch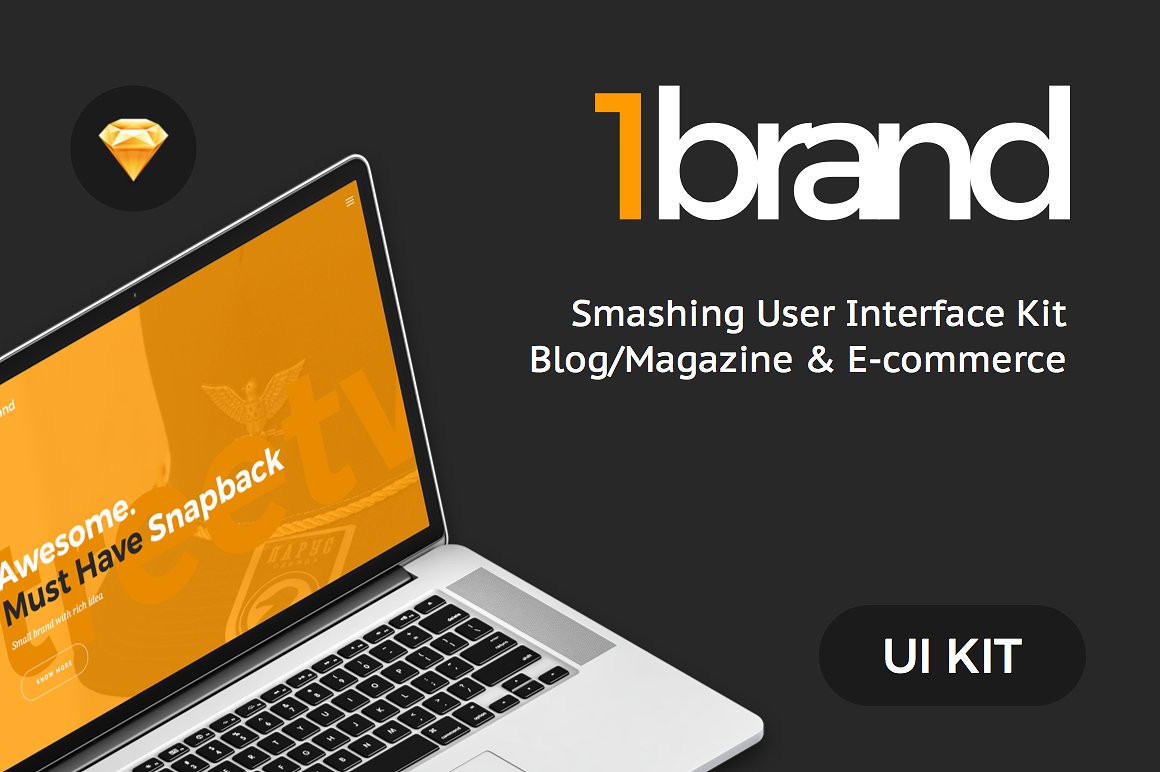 Introducing OneBrand UI Kit. Stylish kit with bold typography and hundreds clean elements in 10 different categories: e-commerce, blog, headers, footers, navigation, widgets, post, forms, base elements and sample pages.
Mavio Ecommerce UI/UX Kit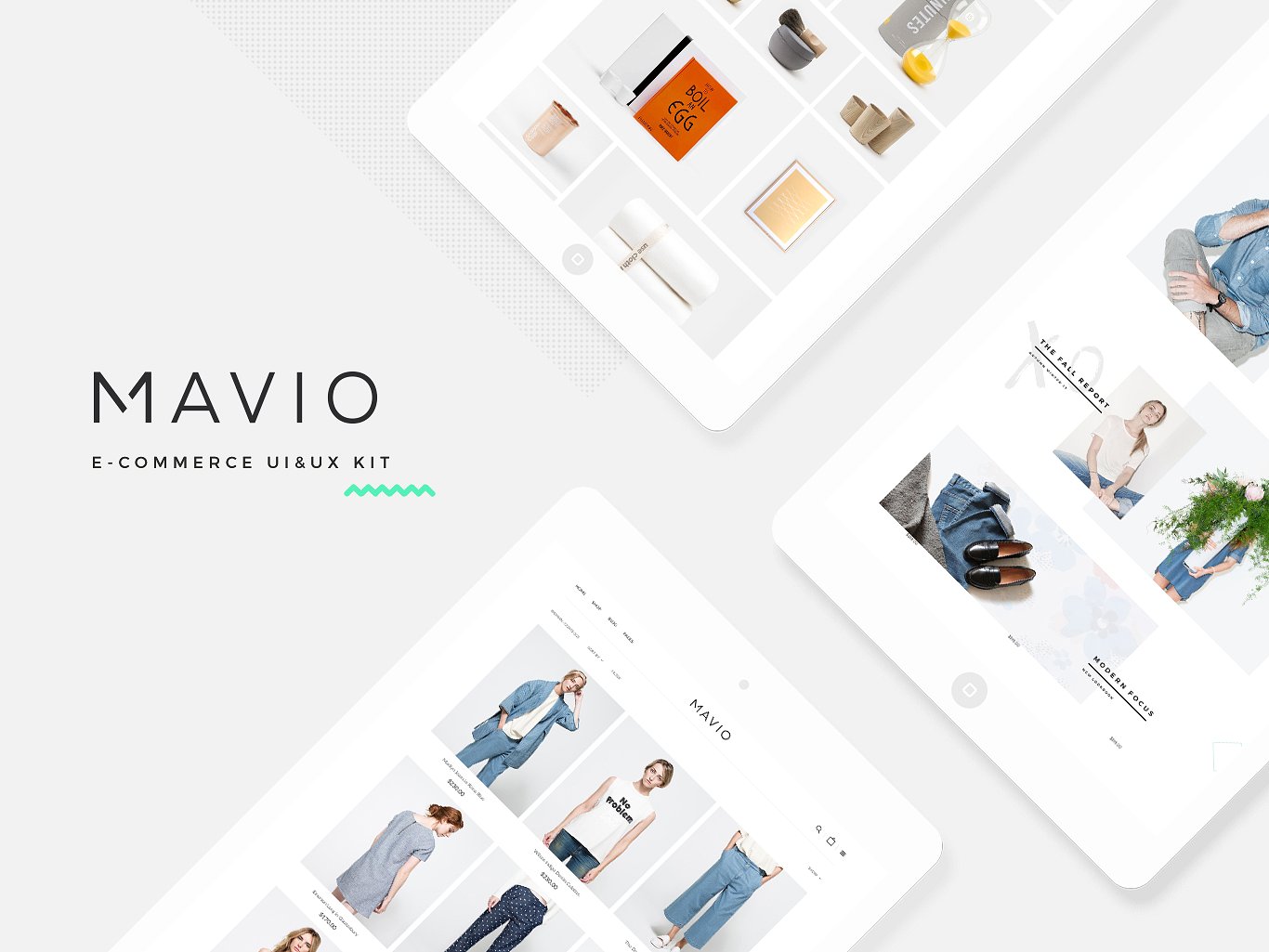 Mavio UI Kit for all your Ecommerce and blog needs. It contains design elements that simplify the creation of your website or prototype. With it, you can easily create an online store or blog and much more!
This template is very flexible and packed with easy customizable PSD files that make website development become an easy task. Mavio also comes with modern home pages, well-structured layer groups and various sample page layouts.
Landing Page UI Kit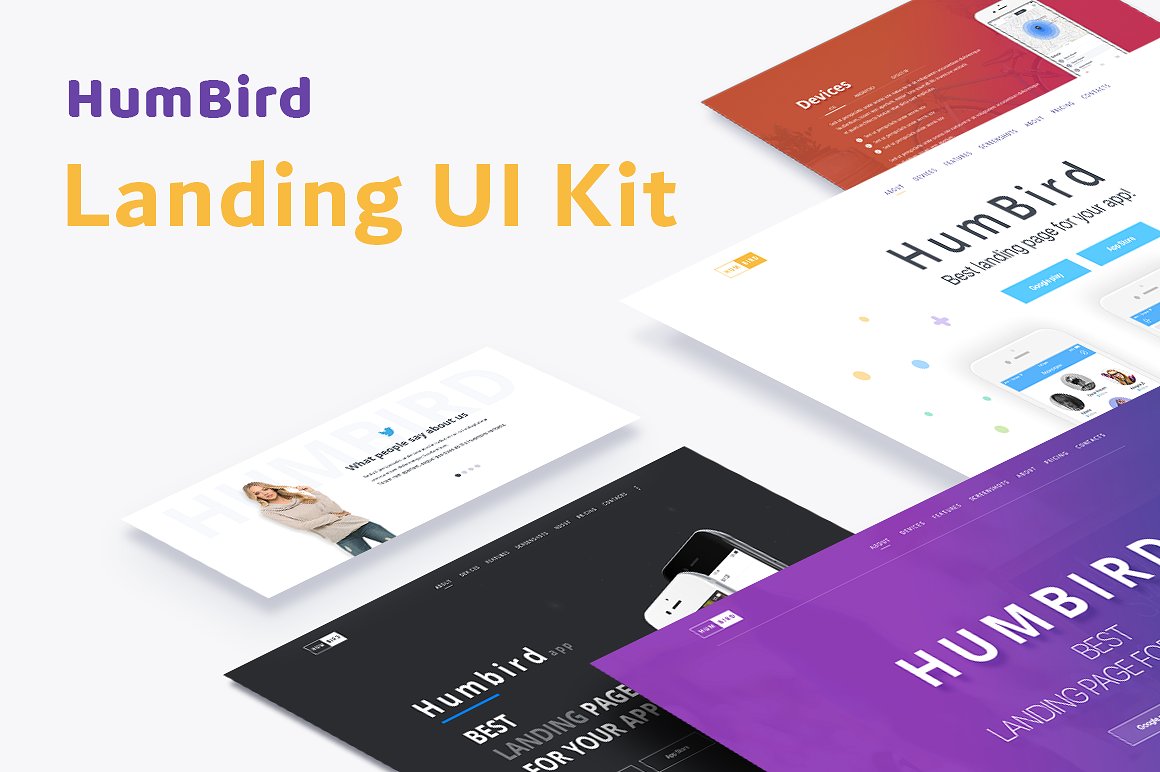 Hummbird is a fully responsive and retina ready landing page. It offers stunning design, really great compatibility and comes with super support. Intuitive, easy and powerful – Hummbird includes a vast array of features.
Daily UI Kit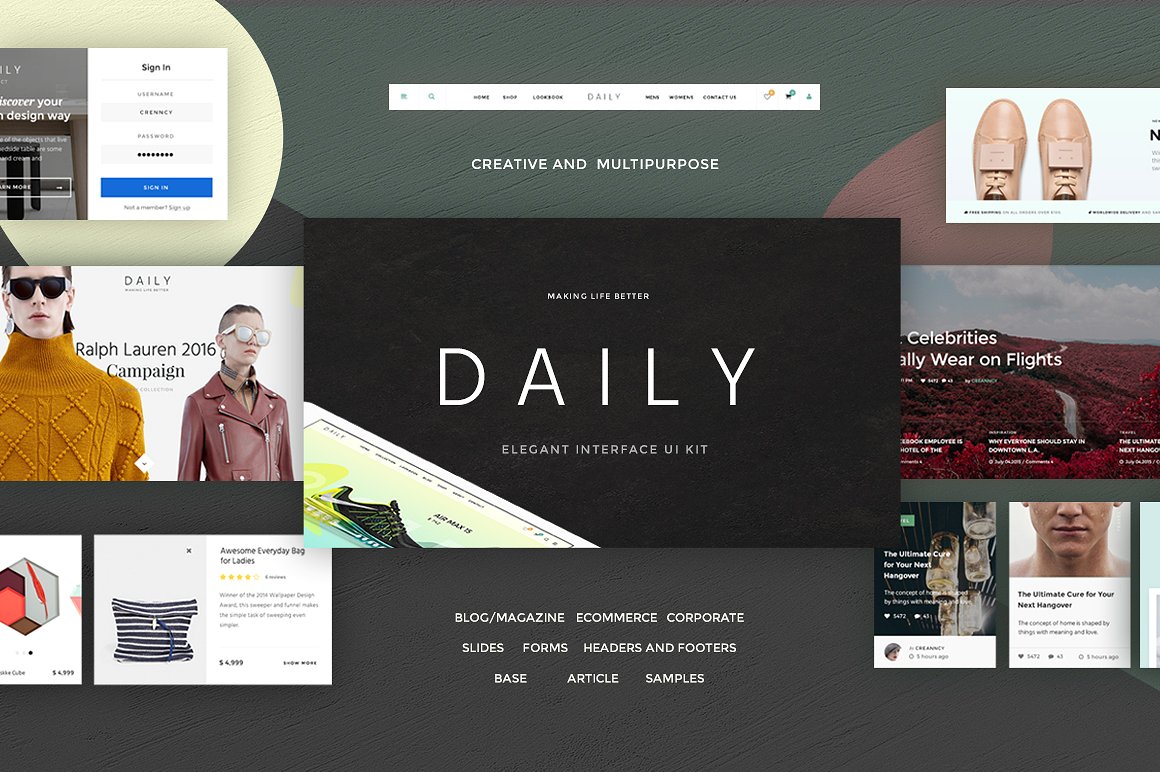 Daily Ui Kit is a very large set of Elegant interface Ui elements that you can combine to create perfect design. Using great and intuitively easy tool – Daily Ui Kit – will not only save you time, but also will teach you how to make perfect design and develop your sense of taste.
Freebie Web UI Kits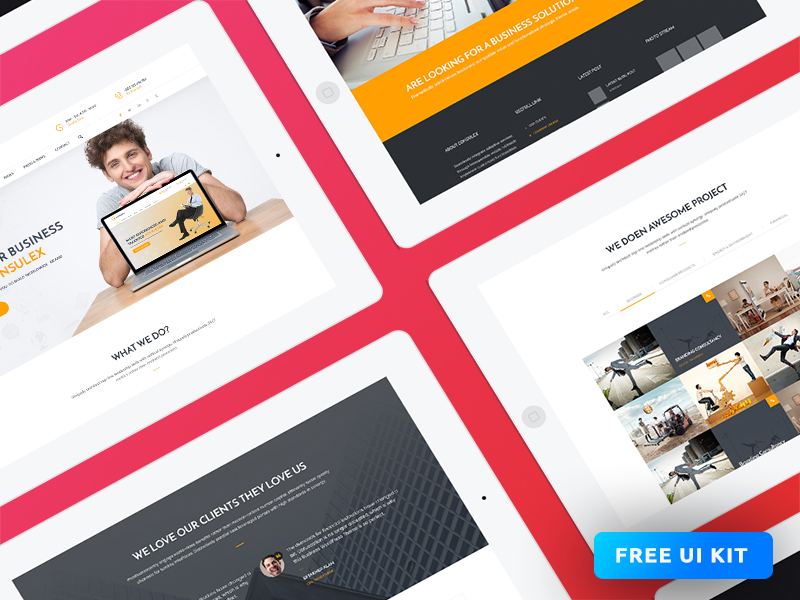 Simple Classic UI Kit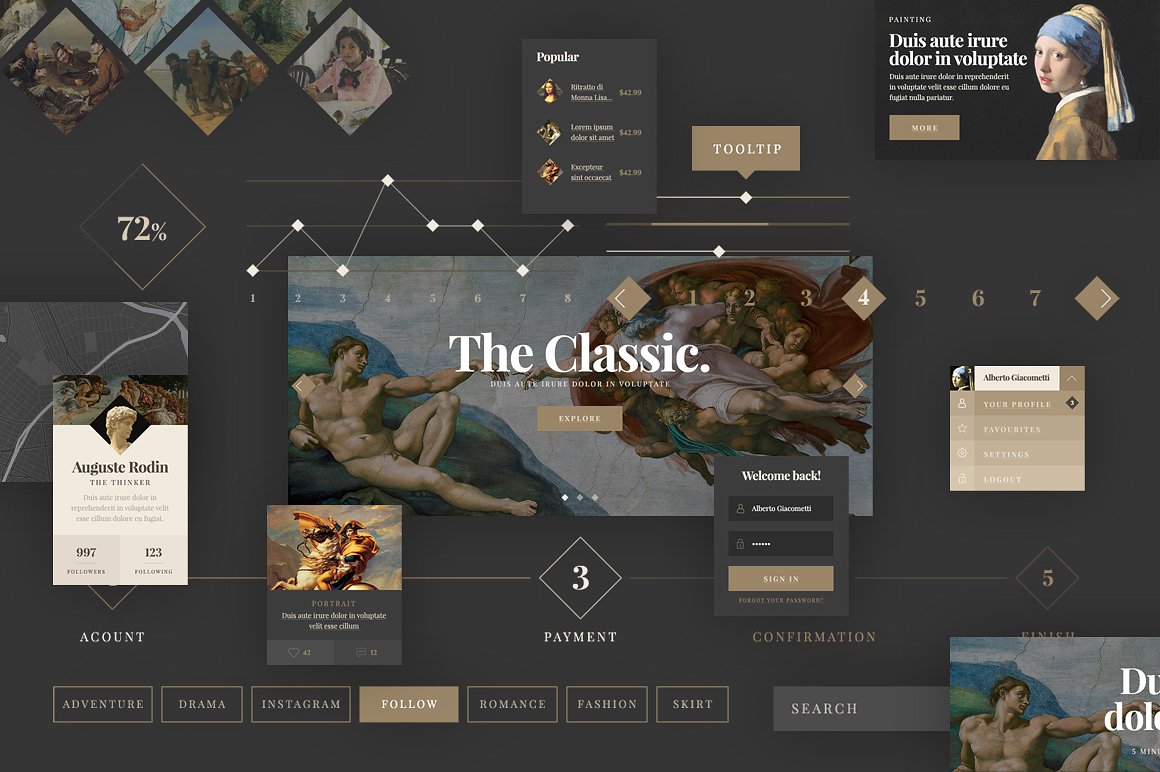 Beautiful UI Kit focused on classical theme and great typography. Combine elements to create perfect design and save your time.
Flat Lay – Free Flat UI Kit PSD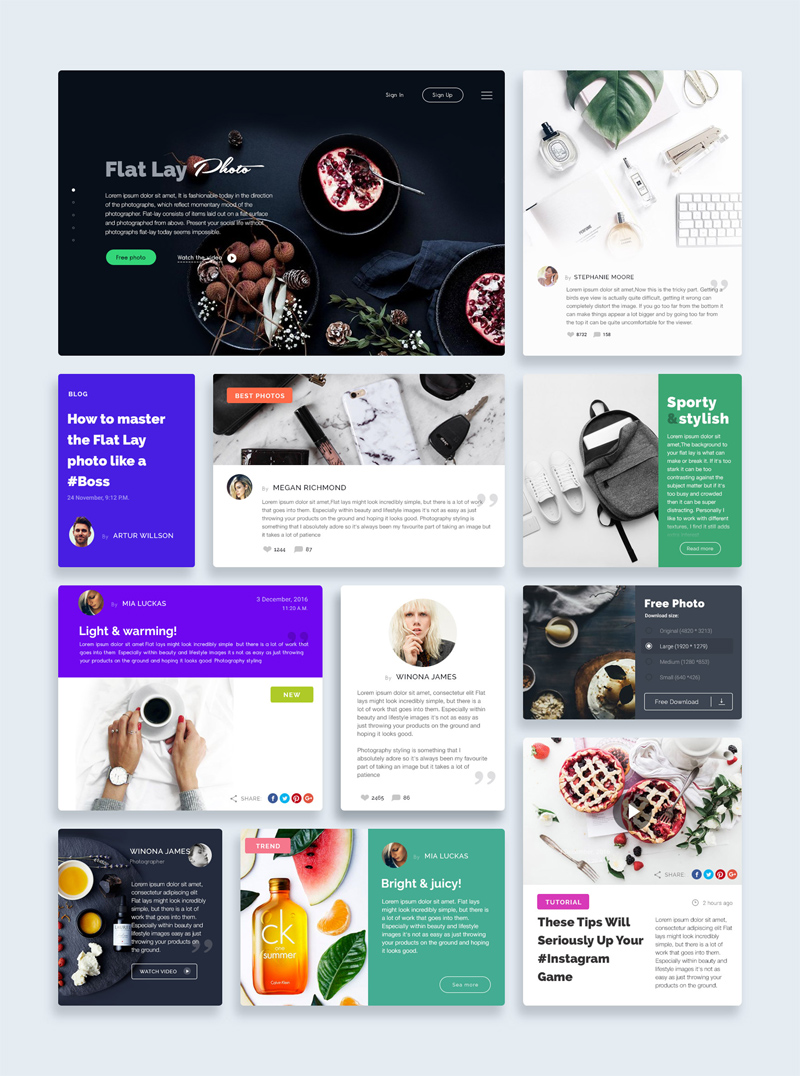 UI Kit consists of 11 perfect web elements. Can be used for commercial and non-commercial purposes free of charge.
Pearl UI Kit (Sketch, PSD)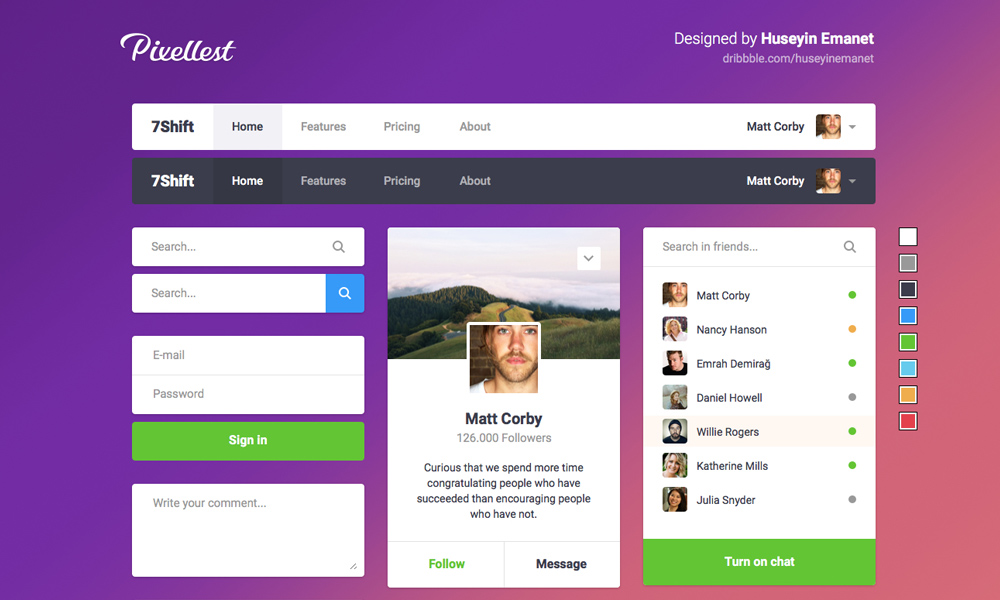 Epic UI Kit PSD