5 Design Tools That Will Make You Look Like a Graphic Design Genius
Graphics are part of our everyday life, we see them on online advertisements, on print media, and in our company's documents. It is no doubt that this is one of the most sought-after skills in this modern-day and age.
Probably your current employment requires you to design graphics for your team, but sometimes your graphics just don't cut it. This may be because you aren't gifted in being creativity or maybe because you are a beginner and need to improve your skills. 
This indicates that you need to use easy-to-use graphic design tools that will improve your graphics. So. which tools are best for the job? Here are five design tools that improve the graphic design tools that will make you look like a graphic design genius:
DesignCap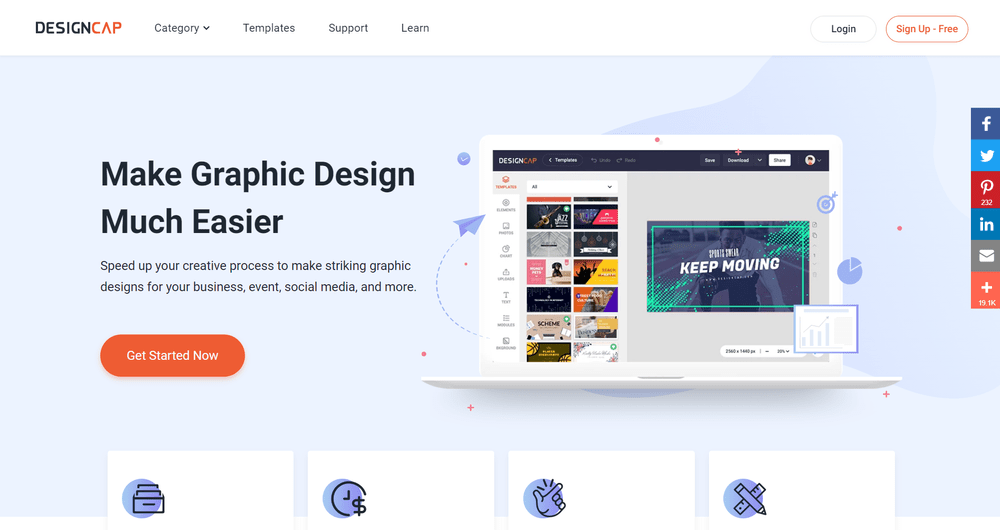 DesignCap an online graphic design software, to help everyone create professional designs such as infographics, flyers, and social media graphics.
Create amazing creative design products using simply templates. Save your time and money, no skill needed use only powerful tools and get attractive and quality designs with a help fo this great website.
Canva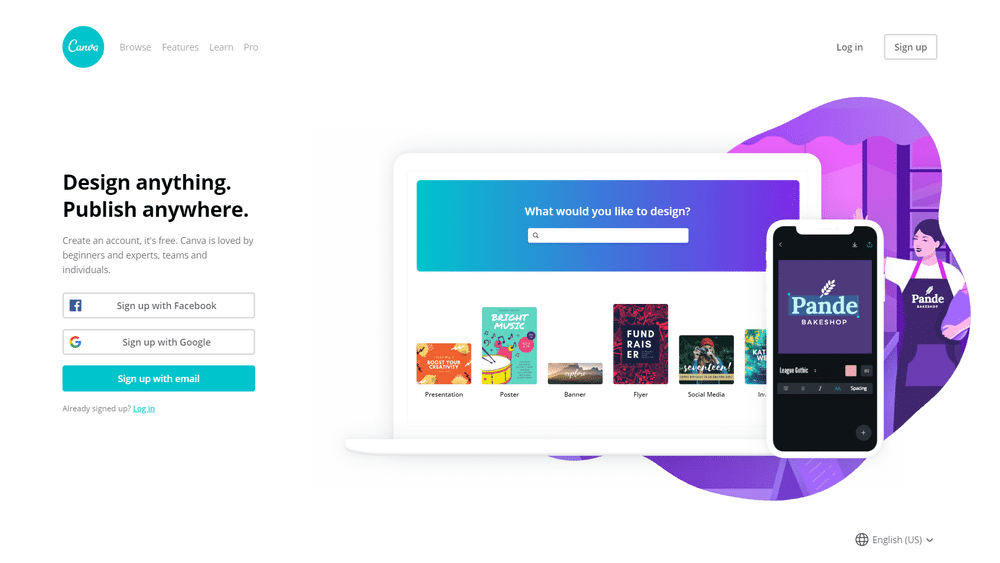 Canva is one of the easiest to use graphics designing tools and that makes it the best choice for most graphic designers. You can use their drag and drop feature to add illustrations, images, or other visuals and easily edit them to suit your style and needs.
Canva has its own stock photo bank where you can use their images or even upload your own if you would like to. Once you have added the picture to the graphic you are working on, you can then use their wide range of filters to edit that picture.
You can also add icons, elements, and shapes that are available for free. You can choose from the thousands that are available.
You also have a wide range of fonts you can use to write your slogan or other messages on your visuals for your marketing purposes.
Adobe Spark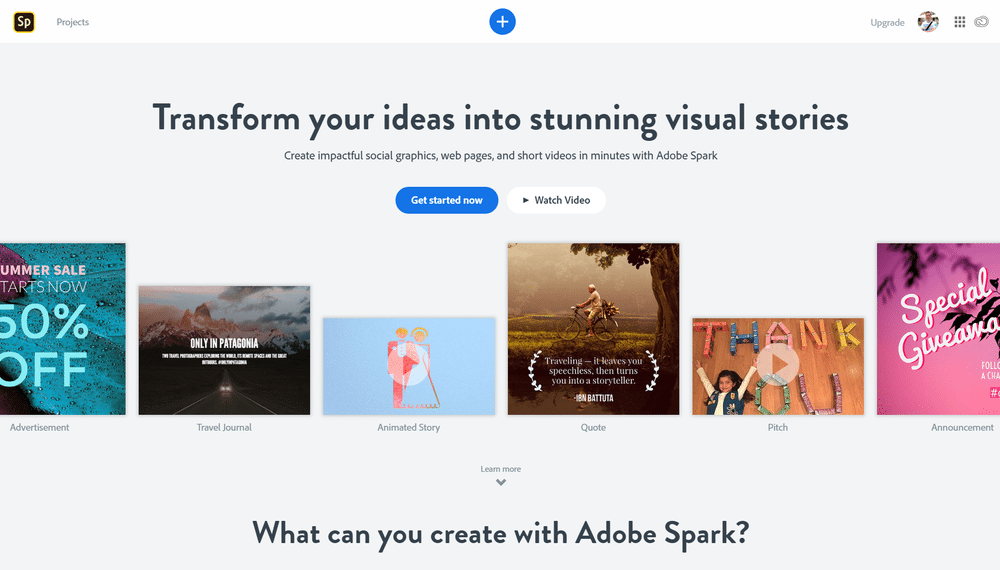 Adobe Spark covers almost all the needs of a graphic designer as you can design both pictures and videos using this tool. You can design graphics such as social graphics, web pages, videos and other graphics you may need. 
Their design features will make your designed graphics stand out of the crowd as they are uniquely beautiful. It has various applications for each need and all are available in Google PlayStore and at the App Store for iOS users.
To create social graphics and other graphics such as posters you can download Adobe Spark Post. On the other hand, when you would like to design web pages, you can download Adobe Spark Page.
Lastly, for videos, you can use Adobe Spark Video to edit and visualize your ideas as a video. This easy to use compartmentalized tool will help simplify and organize your digital workspace because you will only download the tools you need.
Using so many wonderful tools and mastering the art of graphic designing might put brakes on your studies. After all, college life isn't that easy. In this case, you can seek the help of expert online writers to buy essays and find a best dissertation writing service for your thesis and dissertation requirement.
There are cheap options like 6dollaressay and premium writing services like MyAssignmentHelp that cater to every type of requirement. You can also get your resume and cover letter done online. Simply go through topresume reviews and find the best one.
Snappa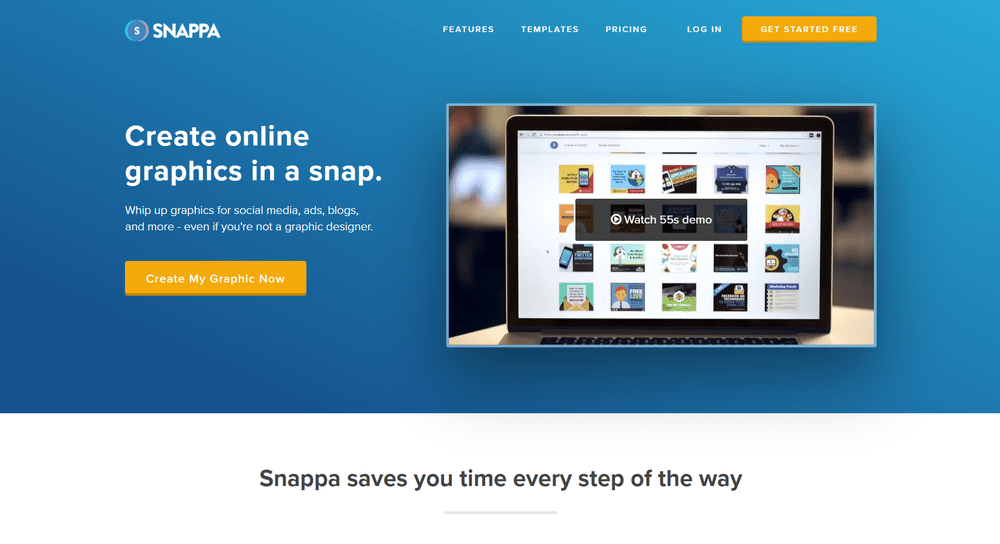 You don't need to be a graphic designing expert in using Snappa because it is easy-to-use but creates very stunning graphics. This tool has pre-made templates that you can select and start editing instantly. If you would like to develop graphics for your social media pages, don't look any further. 
Snappa is your one-stop-shop for universal graphics for all your social media pages. You can custom build each design to fit the social media use for it.
For example, you can make graphics that will fit your Facebook cover photo or LinkedIn profile picture perfectly. So, you won't need to try alternative methods to make it fit that will compromise the quality of that social media graphic.
This tool also has millions of stock images that you can use on your graphic designs alongside your text, icons, or vectors and shapes. You can share your pictures instantly on various social media platforms after designing them.
PicMonkey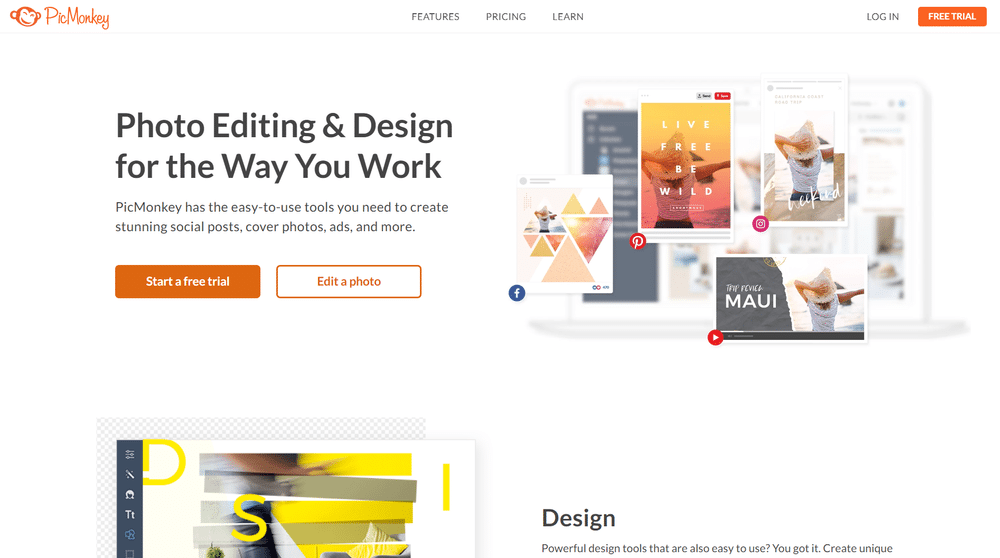 PicMonkey is a graphic design and picture editing tool that you can access on the website or using their mobile app. It is also quite easy-to-use and has amazing filters for editing pictures. 
PicMonkey's design features are very useful and practical for day to day visual editing and creating captivating graphics. It has more than 2,000 templates that you can choose from and edit to reach your graphic design goals.
You can add text and other layers to your images which will add meaning to the photo you will be editing. It has some other cool features like the ability to change hair color, whitening teeth, removing wrinkles and changing eye color.
Other features include designing wedding invitations, business cards, online ads, logos, announcements, postcards, etc. All these features are available in one tool that can be pretty handy in your graphic designing career.
Stock Photo – Photodune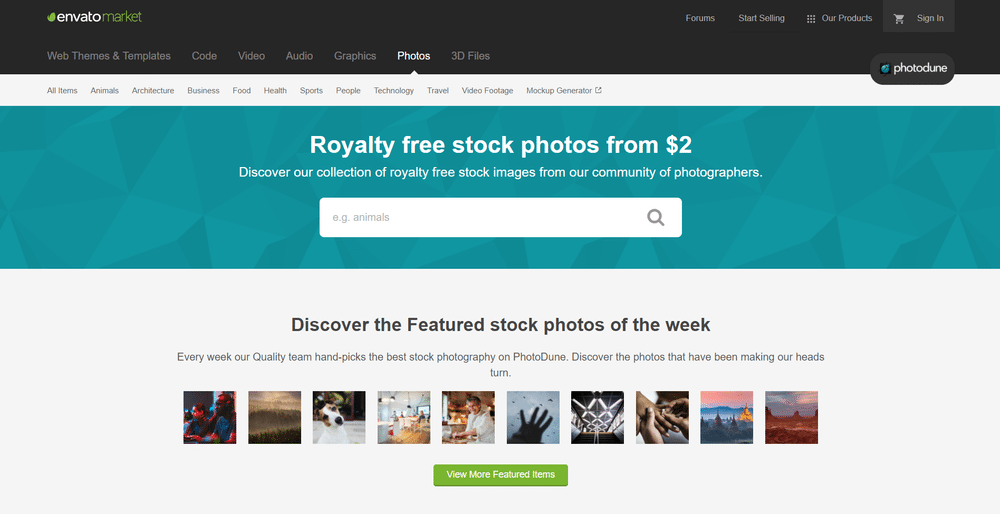 As a graphic designer, you will need a reliable stock photo bank where you can get the images you need for your designs. Above reliability, you need to do things on a budget, so you need affordable stock photos that will make your design beautiful. 
Photodune has almost a million stock photos and some of them are available for free, but for some, you will need to pay a certain price. Their paid stock photos start from as little as $2 and are royalty-free.
Alternatively, you can opt for their paid packages. For example, you can choose to pay $16.50 for the whole month to gain access to unlimited downloads of photos and videos.
Photodune also has website page themes for normal websites and Shopify online shops which you can edit and add your own touch.
Conclusion
Being a graphics designer has never been this easy, with all these tools, you can make your workload a whole lot easier. Using these tools is incredibly easy and you can master it in no time. These tools will help you gain more experience in this field or other fields as you can use these tools even if you aren't a graphic designer. Most of them are also free to use so you can play around with them to see which one is the best for you.
Published by
Lauren Adley