47 Magnificent American Football Team Logos / Branding Designs
Today, I am sharing with you the collection of top 50 Magnificent and Best American Football Team Logos and Branding Design Collection to get a full bunch of inspiration. American football as a whole is the most popular sport in the United States. Also with huge and loyal club fans. Right branding identity and logos the Football Teams marking to the next level of reputation.
You can see the new and creative logo design, including how to incorporate club name within logo design their branding assets. Some of these logo designs are just sample to get inspiration and not been used by any club yet.
You may also like:
---
BYFA BULLS by Khisnen Pauvaday

View Source
Minnesota Vikings Rebrand Concept by Miika Kumpulainen
View Source
Florida Gators Rebrand Concept by Miika Kumpulainen

View Source
AFL Japan Samurais Logo by Yu Masuda

View Source
Brooklyn Bolts by Dane Storrusten

View Source
Jenks High School Football by Trevor Morse
View Source
Angels Torun by Lunatic

View Source
Carolina Panthers Rebrand Concept by Brandon Williams

View Source
FXFL Omaha Mammoths Brand Identity by Dane Storrusten

View Source
Falcon Branding by Djordje Djordjevic

View Source
Eagles Logo by Djordje Djordjevic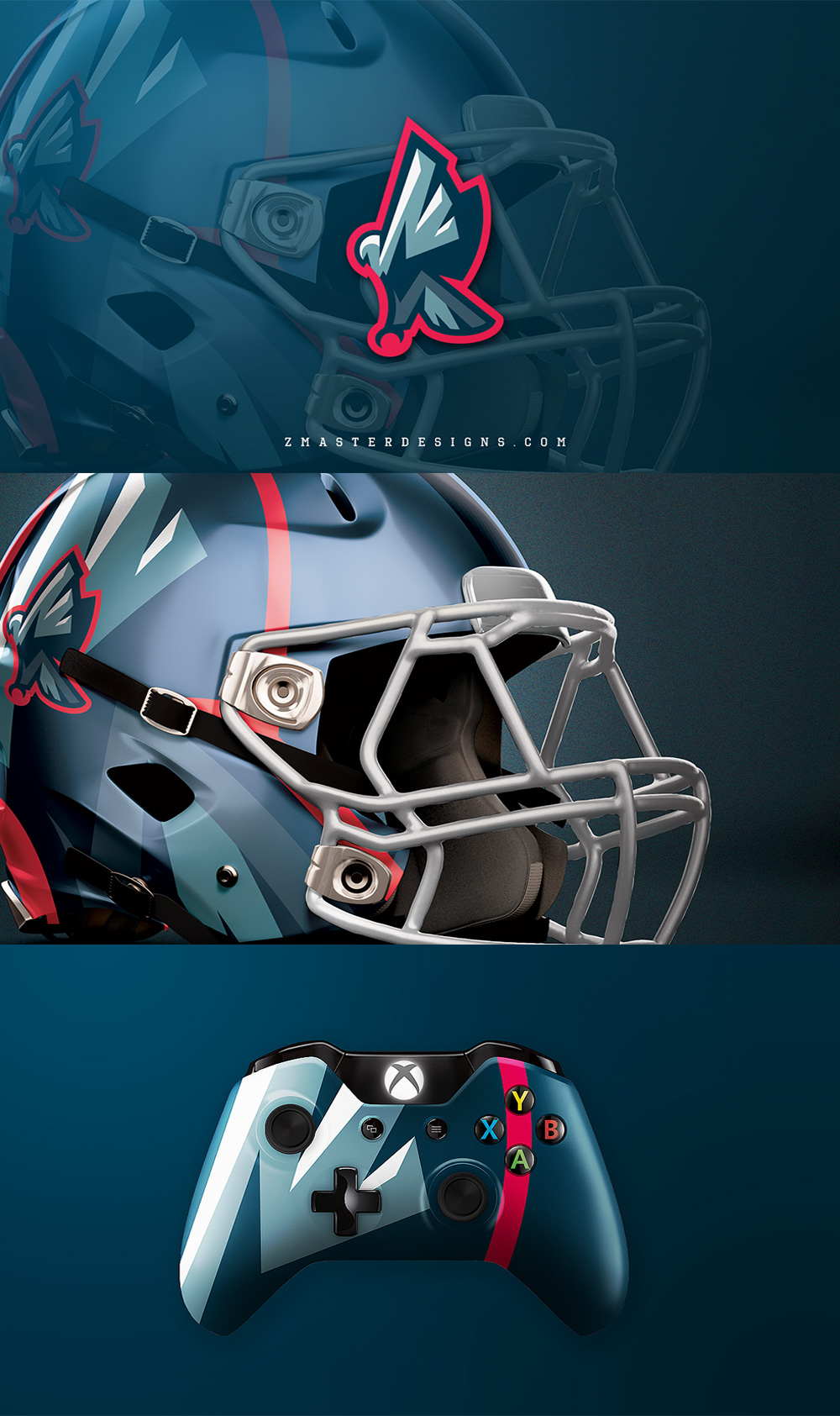 View Source
Royals Branding by Djordje Djordjevic

View Source
Florida Tigers Concept by Brandon Williams

View Source
Las Vegas Raiders by Dan Kennedy

View Source
Tampa Bay Buccaneers Rebrand by Dave Heringer

View Source
San Diego Chargers Rebrand Concept by Jason SanMarco

View Source
Pittsburgh Steelers Rebrand Concept by Brandon Williams

View Source
Baltimore Ravens Rebrand Concept by Brandon Williams

View Source
Minnesota Vikings Rebrand by Brandon Williams

View Source
Detroit Lions by Dan Kennedy

View Source
Carroll Chargers – Rebrand Concept by Wes Teska

View Source
Opole Wizards – Branding by Akuma101
View Source
AZS OPOLE VIXENS – Rebranding by Akuma101
View Source
Raiders – Sports Identity by Jeremy Nelson

View Source
Portland Lumberjacks by Justin Wilkinson

View Source
Sting Sports Team Logo by Andrew Bryan Mondejar
View Source
High Country Grizzlies Football by Andrew Bryan Mondejar
View Source
RAPTORS by Mateusz Putylo
View Source
Kings by Denis Davydov

View Source
NAU Lumberjacks Rebrand
View Source
USA Football Rebrand by Justin Wright

View Source
Cleveland Browns by Michael Irwin

View Source
Washington Redhawsk – Identity Proposal by Brandon Moore

View Source
Air Force Football – Brand Identity (Concept) by Brandon Moore
View Source
Piedmont Highlanders Athletic Brand Identity by Dane Storrusten

View Source
Texas Outlaws by Dane Storrusten

View Source
Hudson Valley Fort by Dane Storrusten

View Source
Boston Brawlers by Dane Storrusten

View Source
Florida Blacktips by Dane Storrusten

View Source
Bay Area Sea Lions by Dane Storrusten

View Source
Chicago Staggs by Dane Storrusten

View Source
Helmond Powerbulls Concept by Jan-Onno N

View Source
LA Chargers by Dan Blessing

View Source
South Bay Patriots by Slavo Kiss

View Source
USA Global Football by Laufton LF

View Source
Rebranding Gravatai Spartans Futebal Americano by Eduardo Lewandowski

View Source
Wolves Team by Victor Schirm

View Source