Do you have a website or make a print design or maybe a logo and search nice handpicked innovative and rich typefaces to cover your needs. Here in this post we presenting premium delightful fonts for any kind of designing projects. The fonts listed here are perfect for both web and graphic designer needs.
Here are 31 latest fresh premium quality fonts, that will give your design work an up-to-date edge.
You may also like:
Yolan Unique Font
This is a new font script with a unique and thin style. Not only unique, the font is made in detail also has an elegant style, sweet, simple and firm character. With a unique style that dancing, this font can make your design more alive. When you use this font sometimes you do not need to use other fonts pairing, this font can be used in single, but still as you wish!
Mighty Girl Font DUO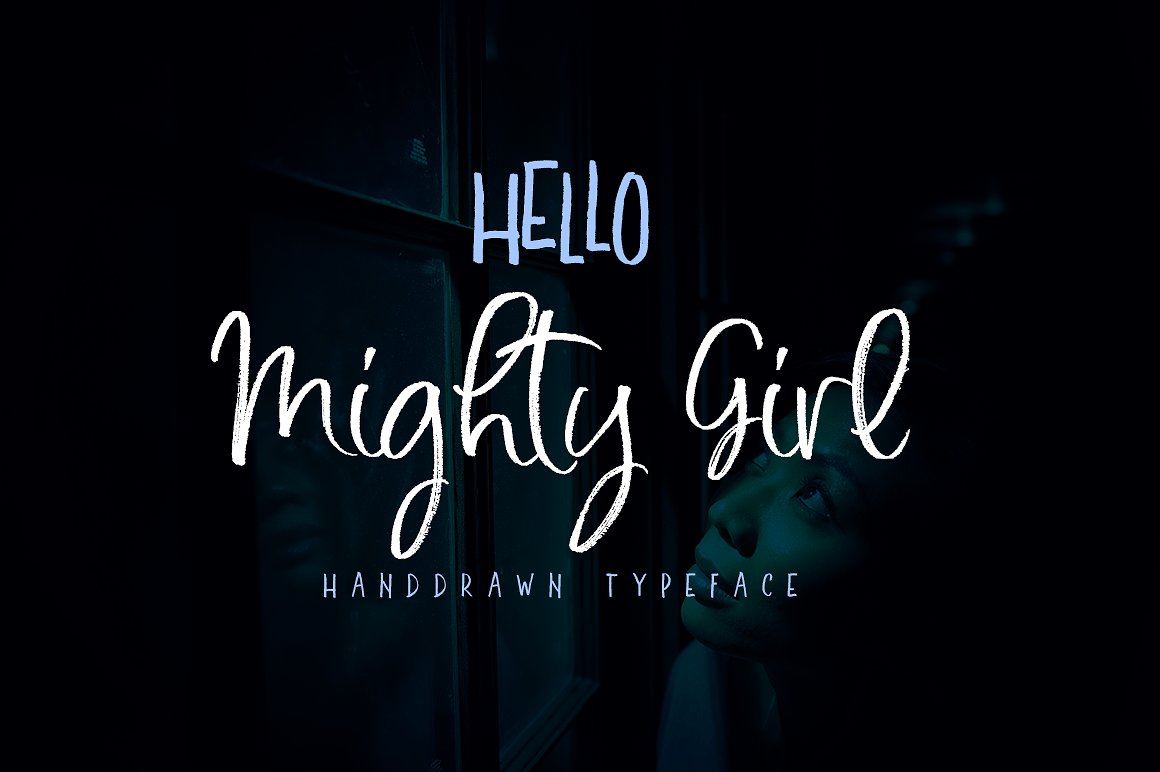 Mighty Girl is Font Duo, the font style handmade dancing and then live trace to have Grungy brush and unique forms of calligraphy, the writing style is very natural.
Qasmi Script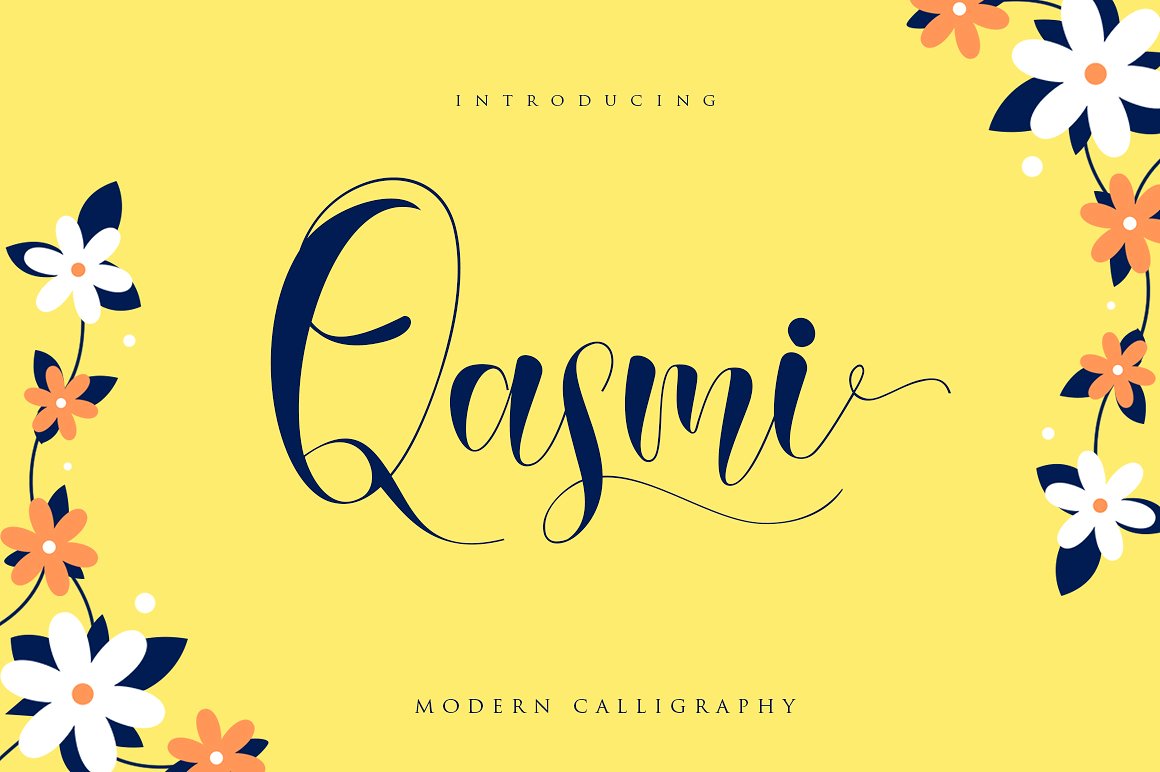 Qasmi Script is a beautiful handmade script font, modern calligraphy & fresh typeface. Qasmi Script suitable for logo, branding, invitation, greeting card, signature, poster and any design that you create.
Castle Combe Elegant Script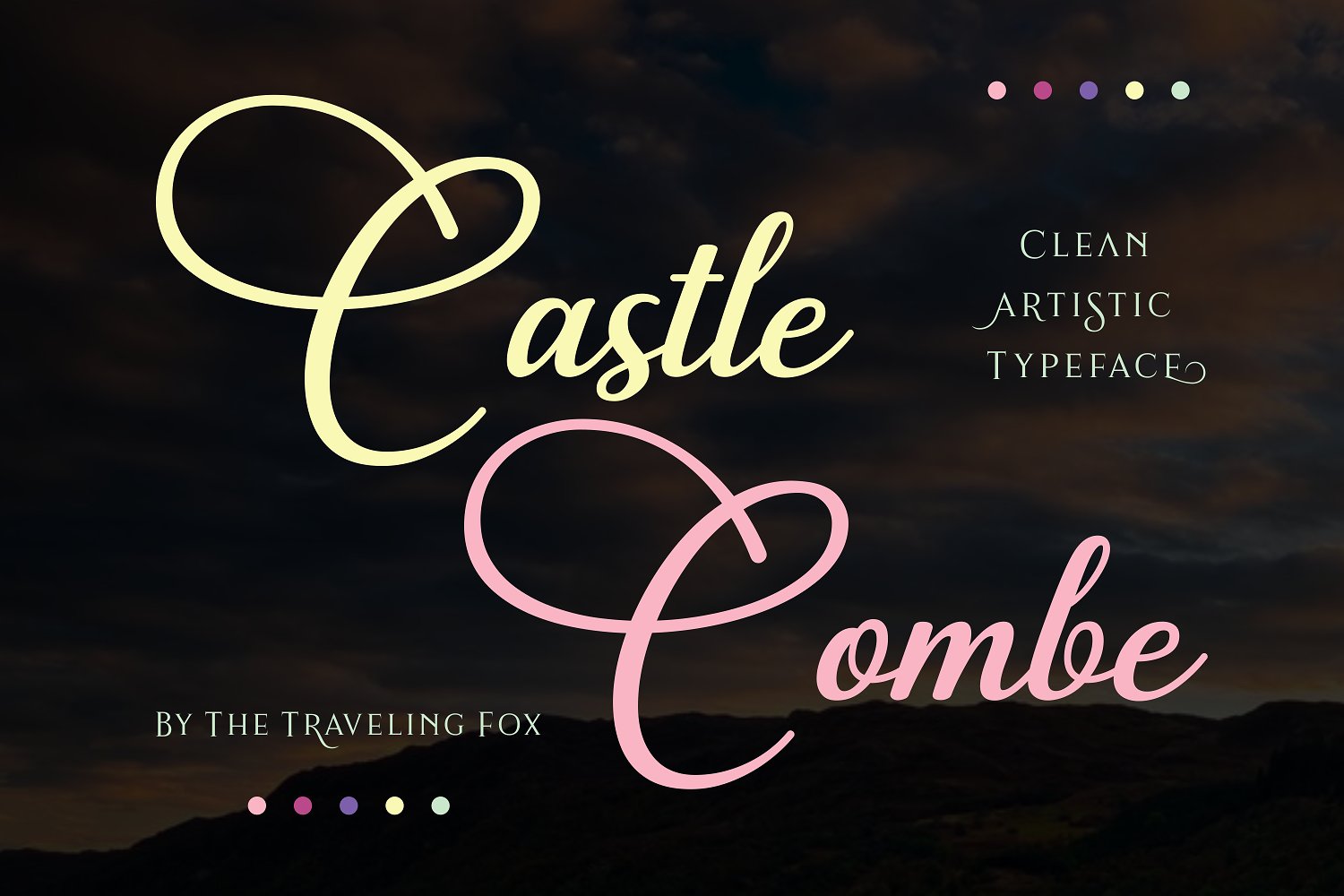 The Castle Combe font is a decorative, elegant script. It features gorgeous capitals with stunning swashes and clear, easy-to-read and connected lowercase characters. It's a very versatile font that will allow you to add a decorative touch to your designs within seconds.
Chasing Star – Typeface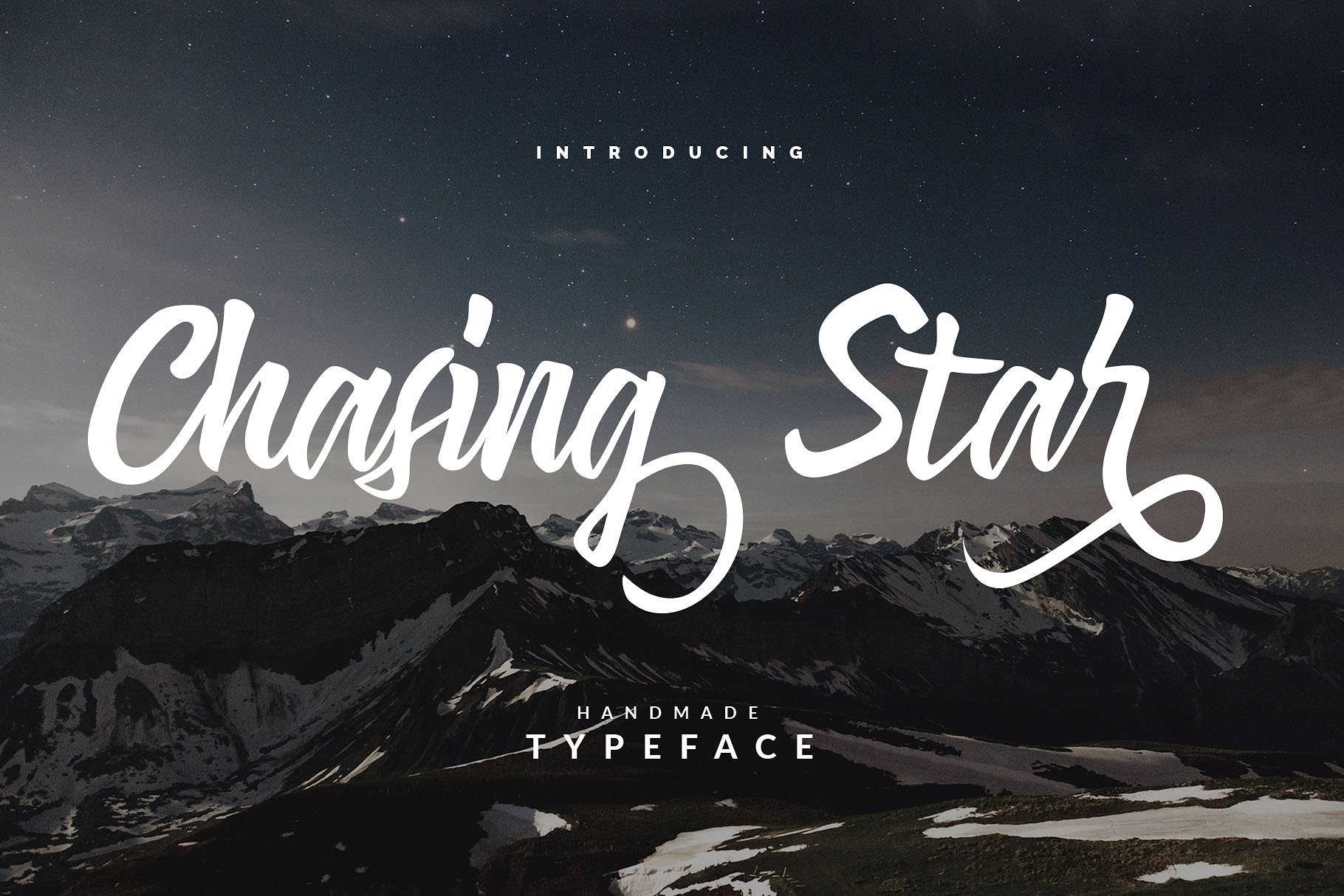 Chasing Star is brush script typeface hand-lettering font created from brush pen. This typeface includes all uppercase and lowercase letters, numerals, punctuation, symbols and multilingual characters.
Yesmina | Font & Logos + Doodle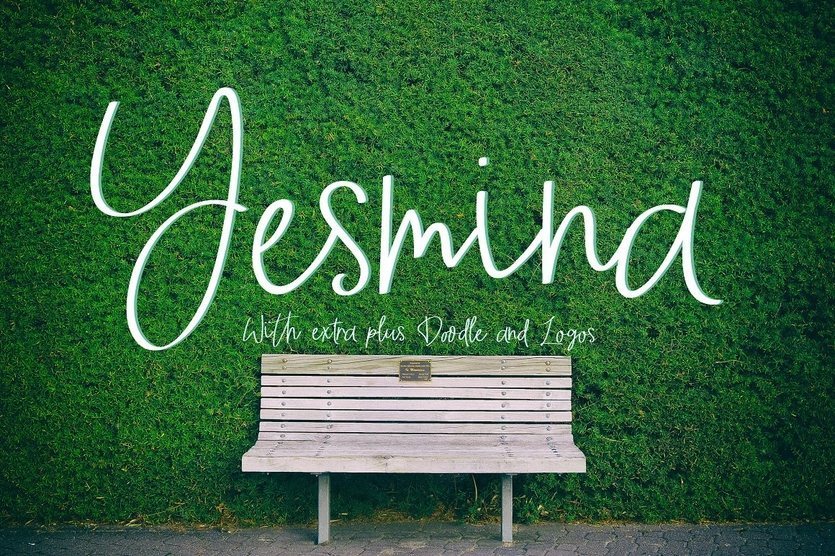 Yesmina Introducing Yesmina, It's a fashion-forward font perfect for wedding invitation or your blog, social media posts, and messages.
Cliper White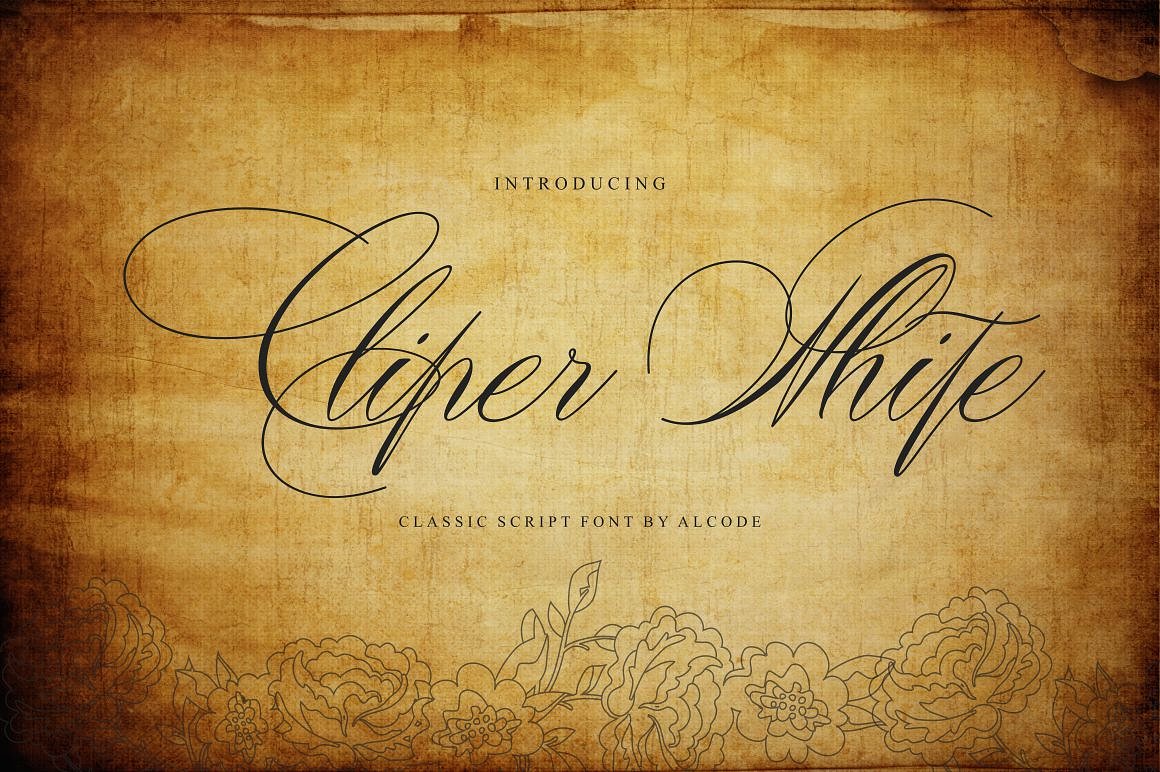 Cliper White is a classic calligraphic font. This is a classic thin font with an oblique style. Here you will get a beautiful classic font. I'm sure, this font will make your rich look elegant, sweet and perfect.
Comic Type
ComicType comes in three styles with three weights each. Its characters have been drawn by hand to give them a warm and authentic look. ComicType's is perfect for comic text, baby products, children's fashion, baby store logo and creative design other children.
Lundy Skate Type Font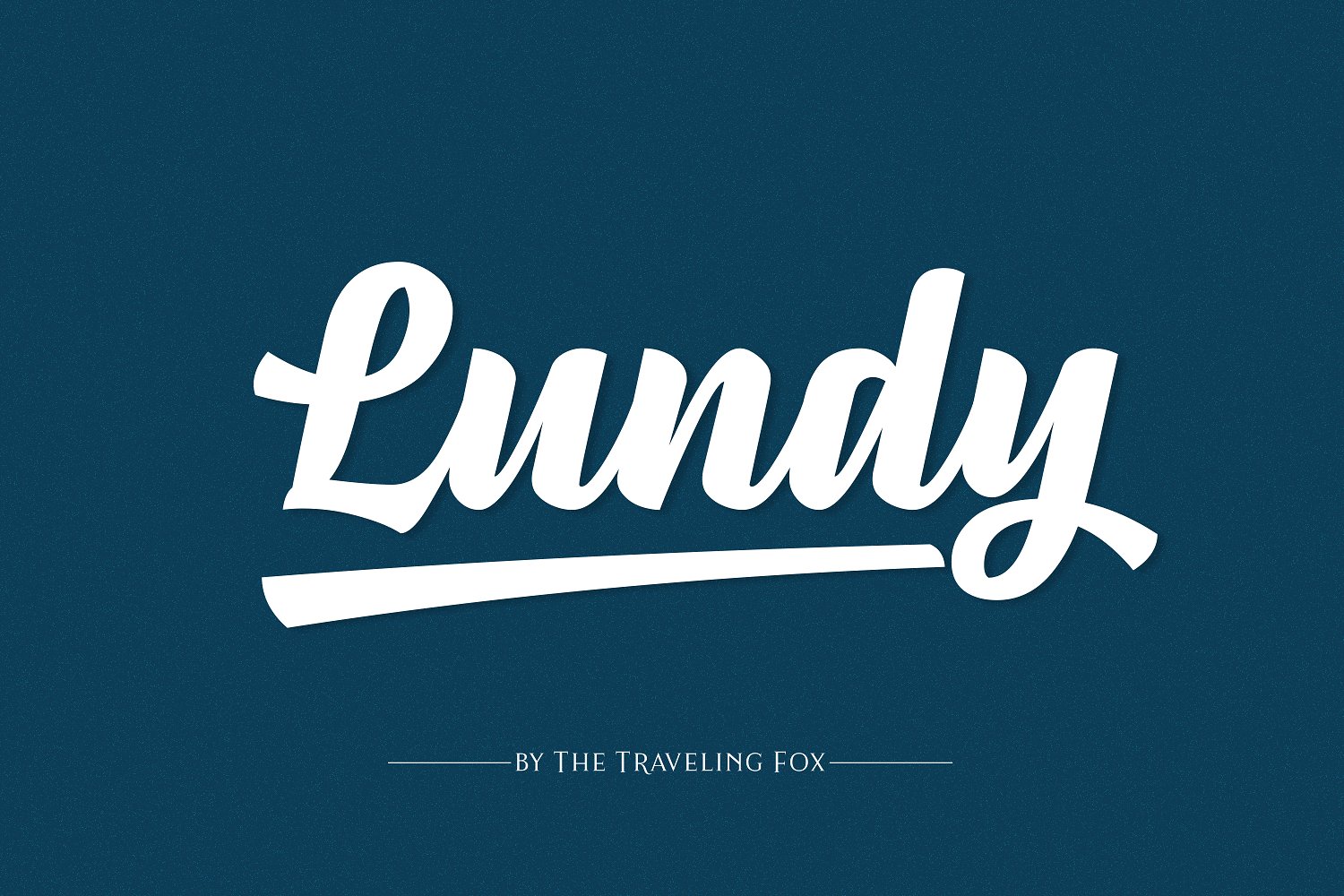 Lundy is bold, versatile font. It's expressive and great for branding, crafting and much more. It is easy to read and works well for digital designs, print & print & cut.
La Parisienne Brush Script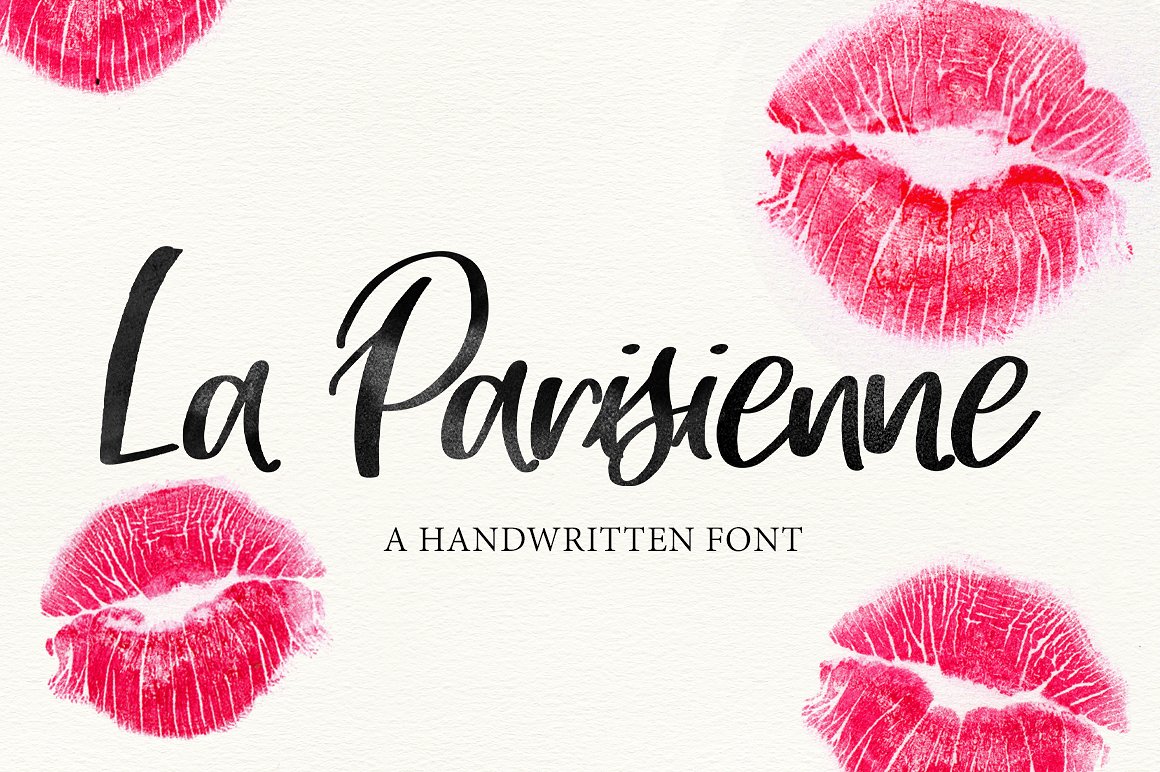 A flirty, vivacious typeface lovingly designed to be both clean and authentic-looking. It's perfect for wedding invites, your business card and personal branding, home decor, magazines, and packaging!
Chietah Typeface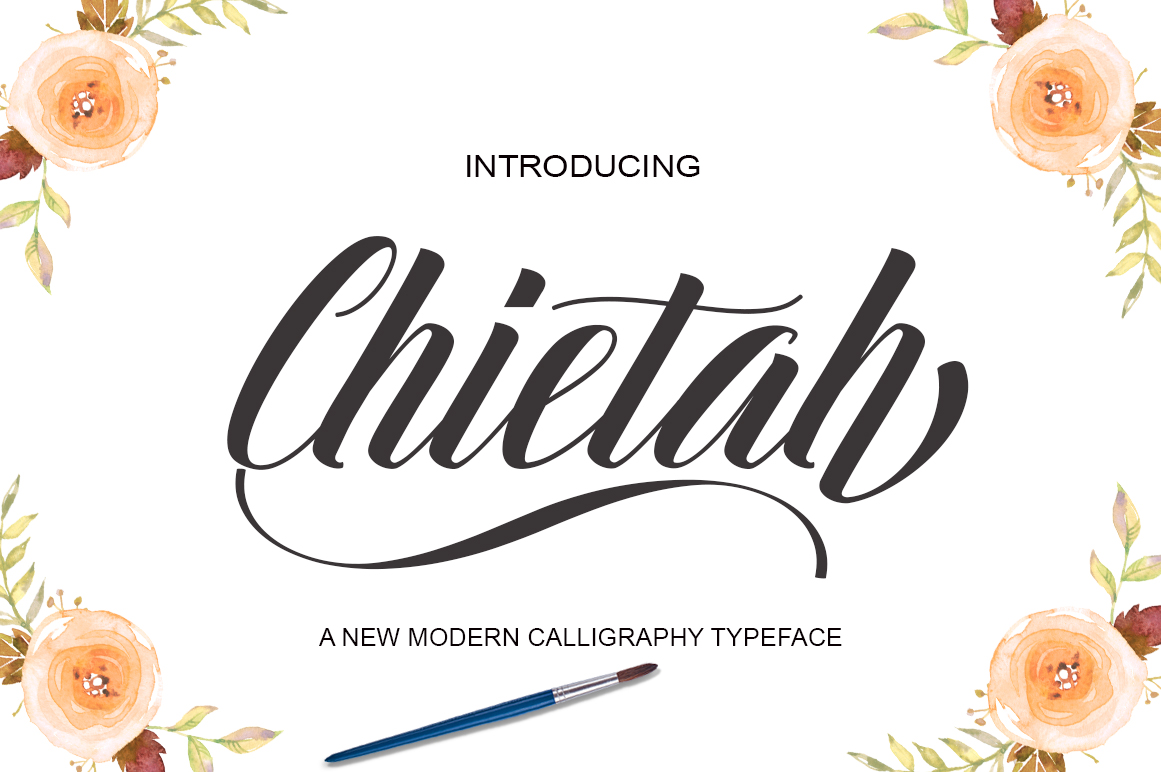 Chietah Script is a stylish calligraphy font that features a varying baseline, smooth line, classic and elegant touch. Can be used for various purposes.such as headings, signature, logos, wedding invitation, t-shirt, letterhead, signage, lable, news, posters, badges etc.
Chietah Script features 404 glyphs. including initial and terminal letters, alternates, ligatures and multiple language support.
Remember Script Type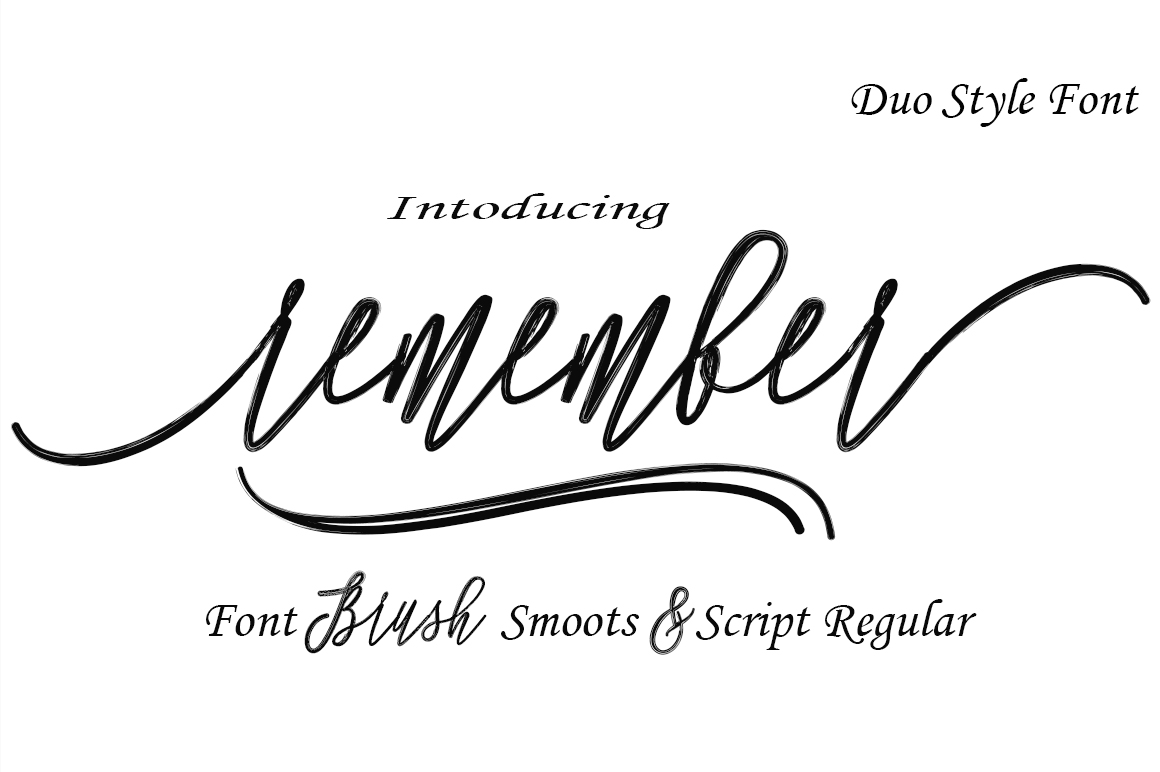 Remember Font Duo Modern Calligraphy Font Brush and Script Regular This font was designed by handwriting, and it has a modern and unique forms of calligraphy, the writing style is very natural. Annamelia has a very unique style of calligraphy, it is very suitable for use in the work of modern design.
Snow Day Display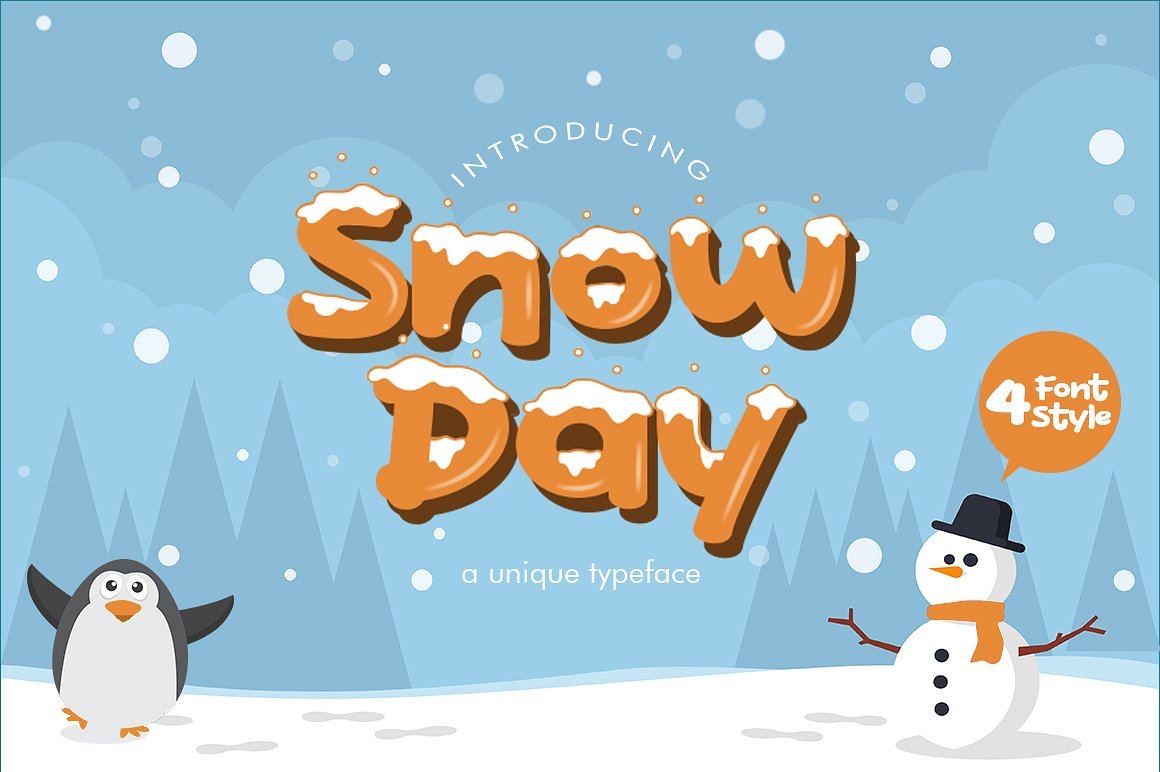 Snow Day font with snow & winter theme for your fun project. Snow Day font has 4 different styles, regular, clean, alternative 1 and alternative 2. Snow Day font suitable for logo, branding, greeting card, poster and any design that you create.
Lisbeth Script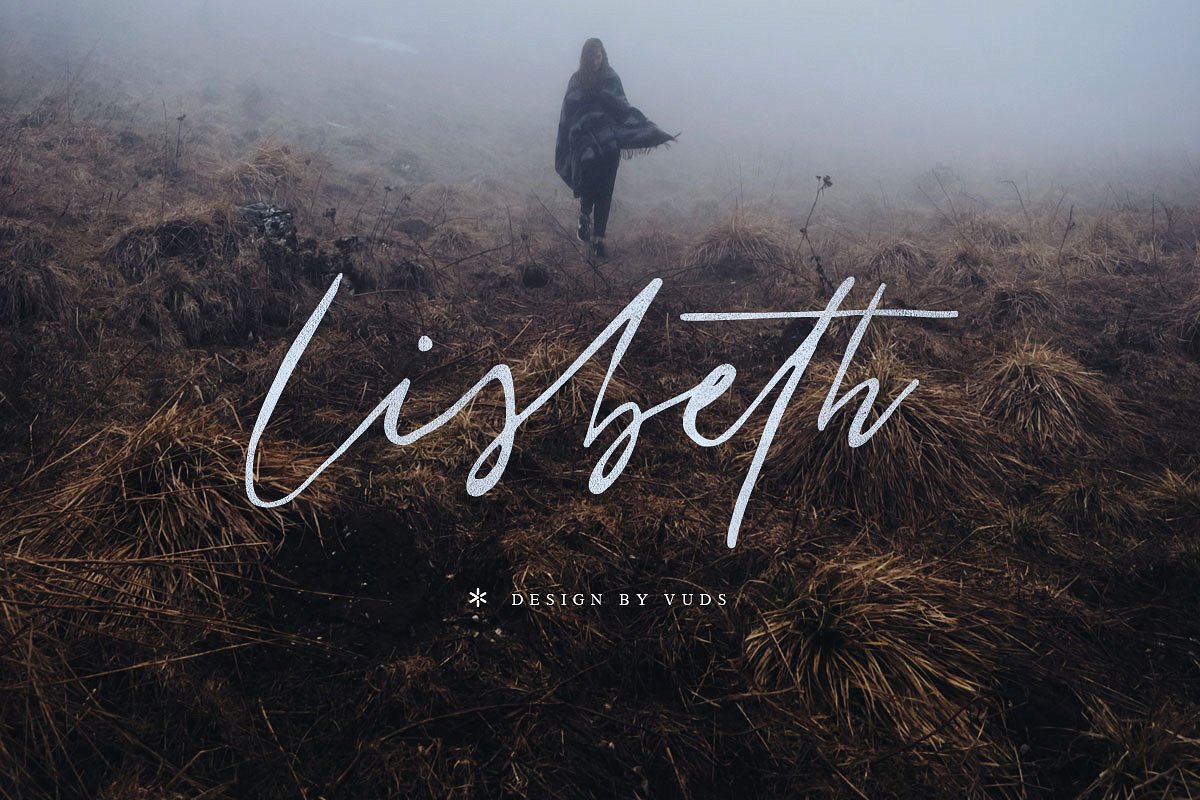 Lisbeth is modern script font, every single letters have been carefully crafted to make your text looks beautiful. With modern script style this font will perfect for many different project ex: quotes, blog header, poster, wedding, branding, logo, fashion, apparel, letter, invitation, stationery, etc.
Ruslanovic Script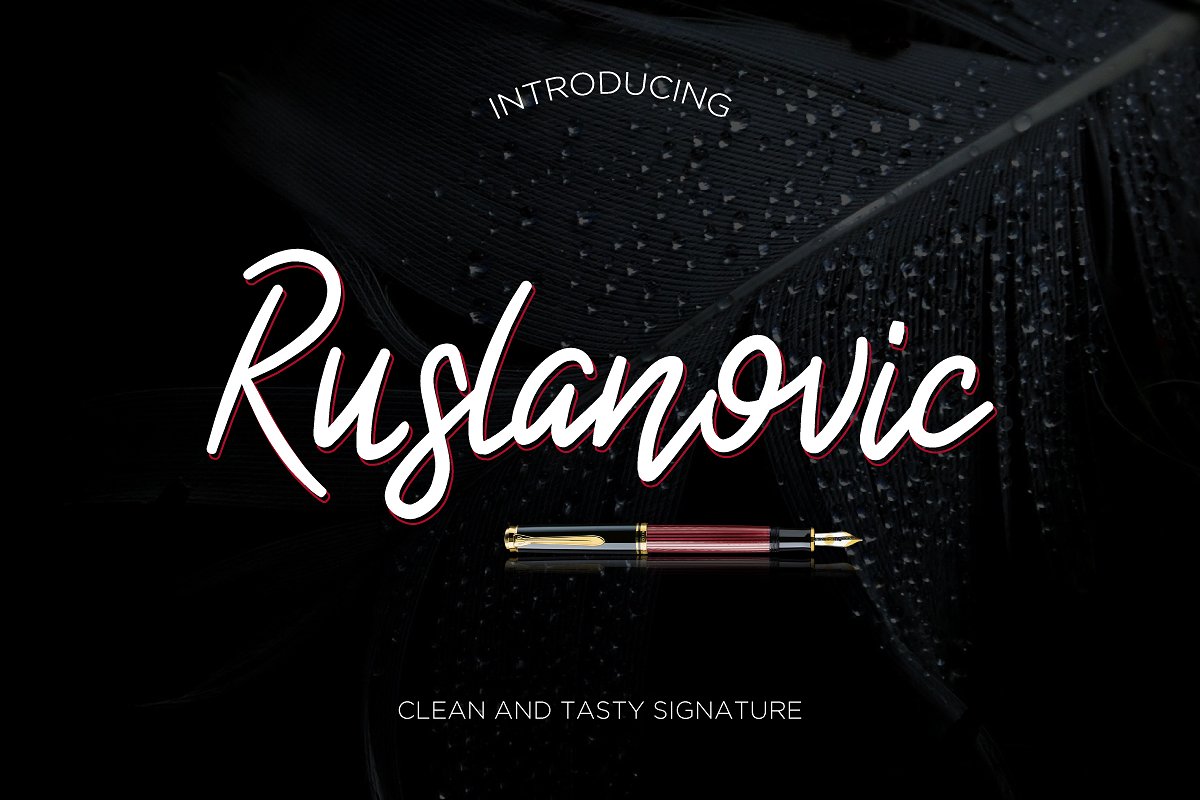 Introducing Ruslanovic Signature Typeface – a font that is very fresh and unique style handmade. Ruslanovic Signature Typeface is perfectly suited to logo, tationery, poster, apparel, branding, wedding invitation, card, tagline, layout design, and much more!!
Pikolo Display Font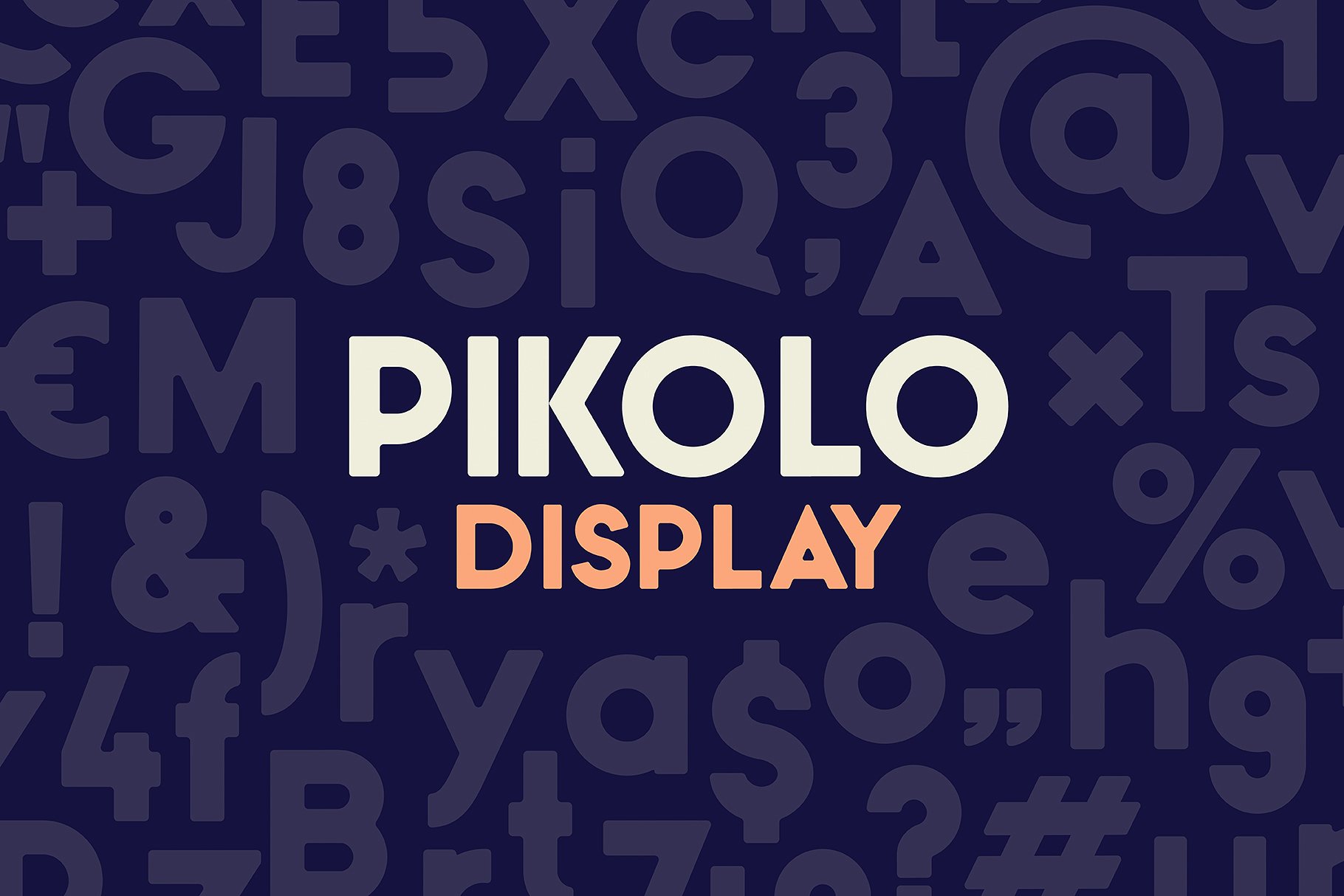 Pikolo is the first of the Pikolo font family inspired by vintage woodblock printing.
Pikolo is a slightly rounded display typeface. It is bold and playful, perfect for headings, logos and so much more! The font comes with full upper & lower case characters, numbers, symbols and includes the most common stylistic ligatures.
Prensa Typeface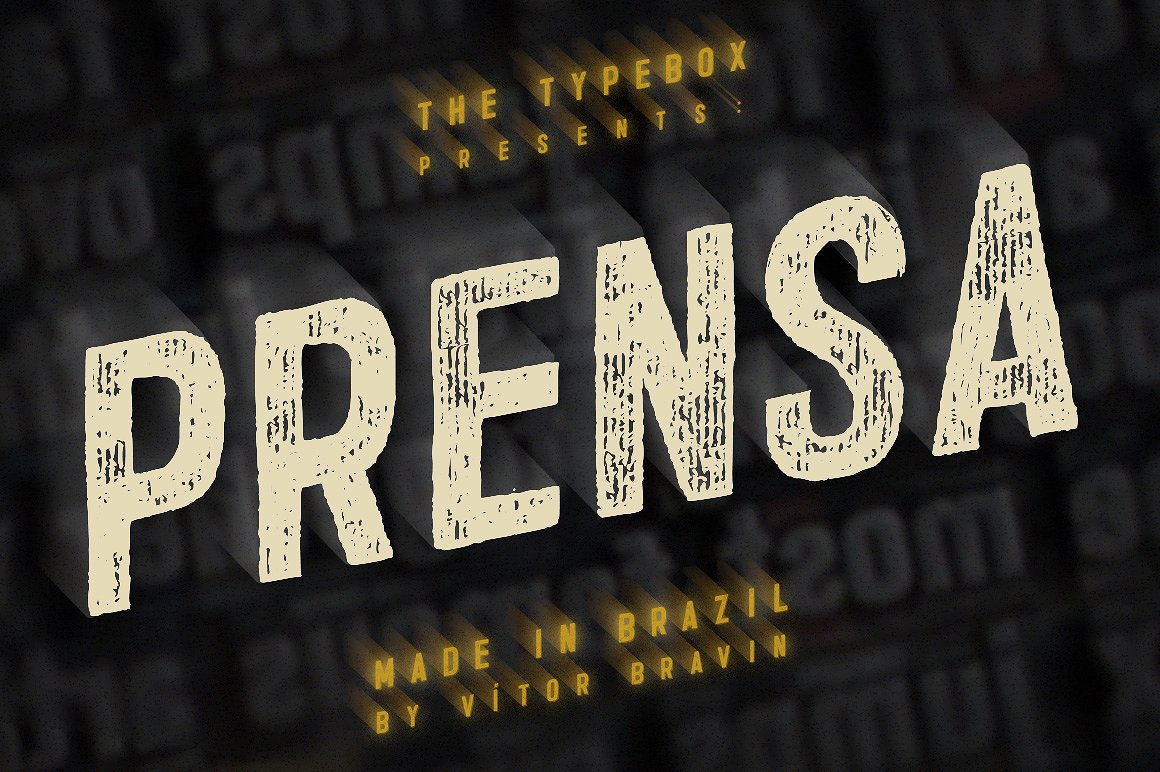 A sans-serif, vernacular, open type typography with glyphs based on press types. PRENSA is the portuguese name for Press, This font is inspired by the shapes of my Trincha font, but with a reinvented aproach: Textile printed textures, ink squish strokes and rough edges.
Maco Family – Decorative Square Font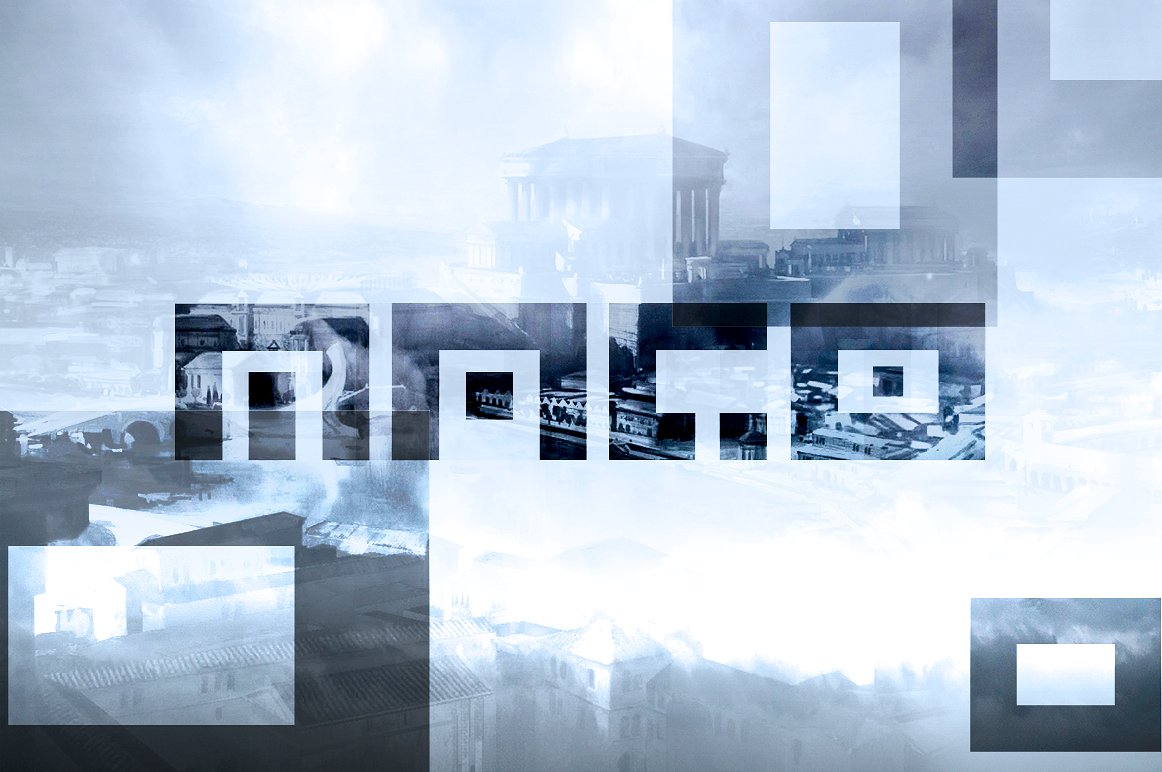 An ancient antique hieroglyphs, or cyberpunk futuristic writing. A catchy bold headline, or a stylish logo. The main inscription, or a bright decorative element. This font is capable of much. With a full extended latin, this font is a powerful and flexible tool that will give your design creative notes and a bright twist. Hurry up for a purchase!
Kind Smithen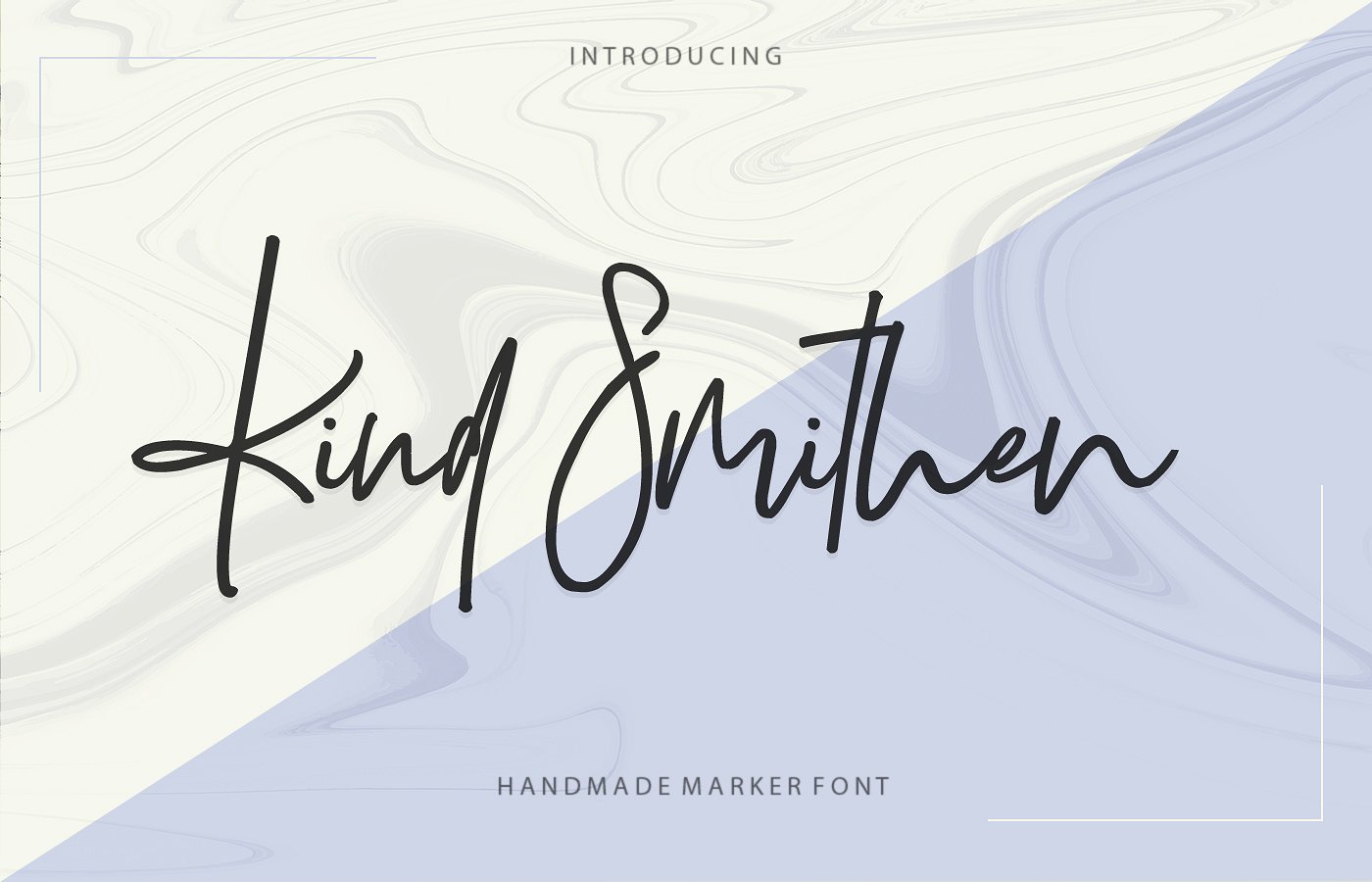 Let me introduce you the font "Kind Smithen Script. It flows like a signature while you type it. It really shows the art of hand-work. It is very legible even though its nature looks like it has extreme lines. It is really unique in this regard. Awesome! Isn't it? 🙂
Bouttiques Typeface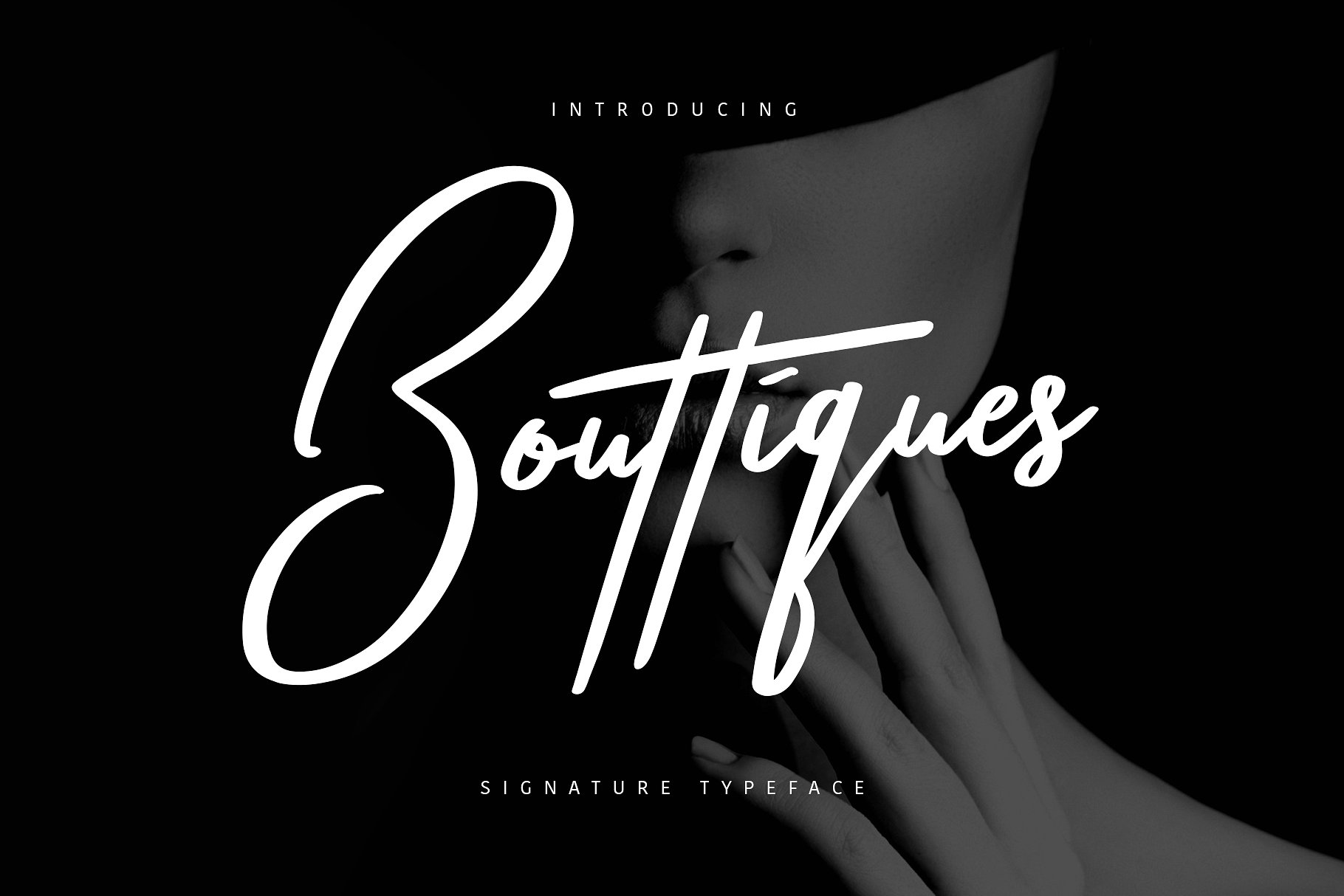 Give your designs an authentic handcrafted feel. "Bouttiques" is perfectly suited to signature, stationery, logo, typography quotes, magazine or book cover, website header, clothing, branding, packaging design and more. Included Stylistic Alternates and Ligatures.
Chin Up Buttecup! Font DUO & Extras
Creative and Casual, together or apart, Chin up Buttercup Fonts and Illustrated Doodles allow you to make tons of gorgeous typographic designs in a jiffy, just in time for all your Christmas labels, cards and branding too!
Perfect for DIY projects, greeting cards, labels, quotes, posters, wall art, branding, packaging, websites, photos, photo & photography overlays, signs, window art, scrapbooking, tags and so much more!
Thirsk Carved Serif Font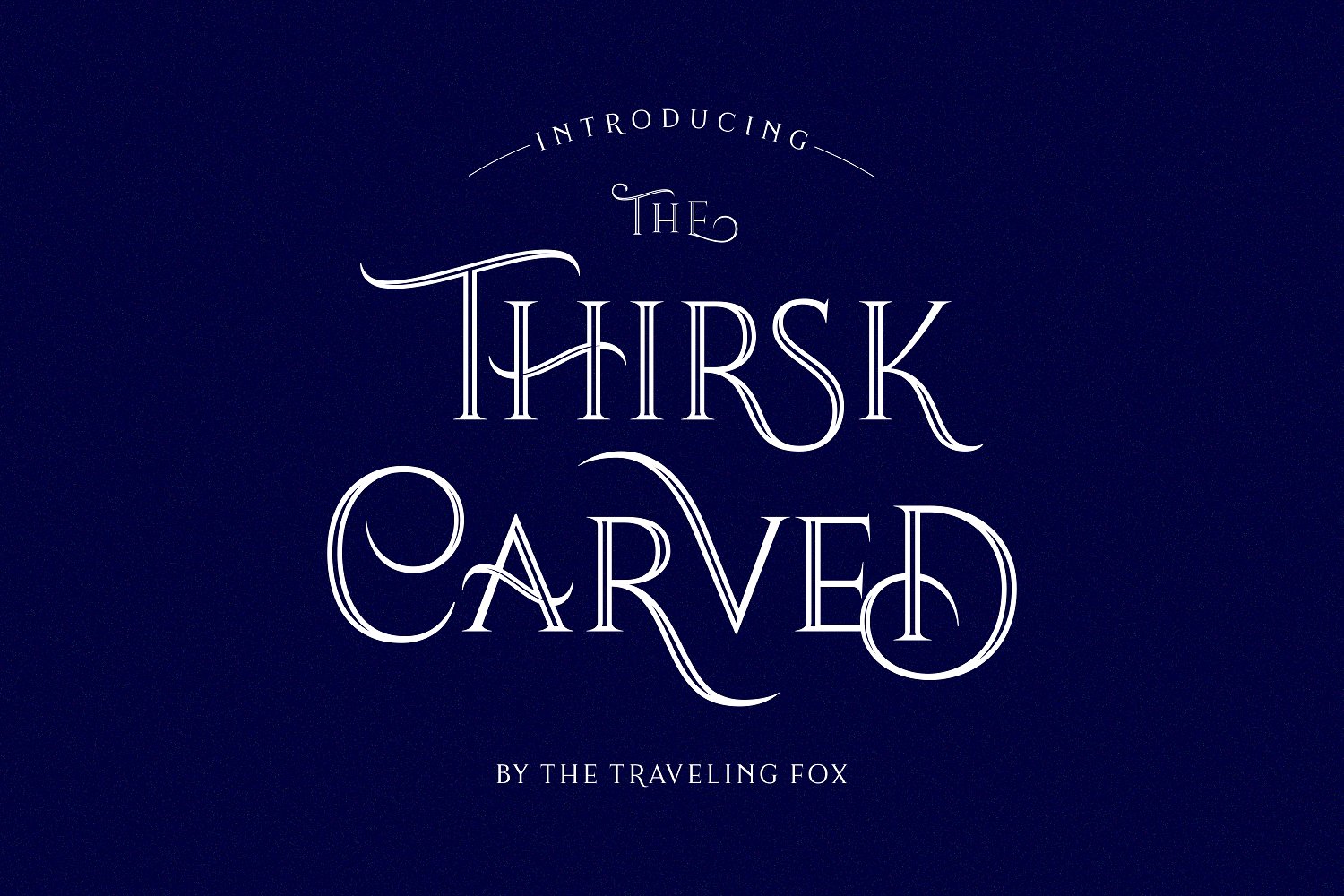 Thirsk Carved is a decorative, vintage looking serif. The Thirsk Carved font is packed with alternates, making it a very versatile type that can be used in many different projects. No matter what kind of project you use it in, you will be sure to leave an impression.
Gluck Family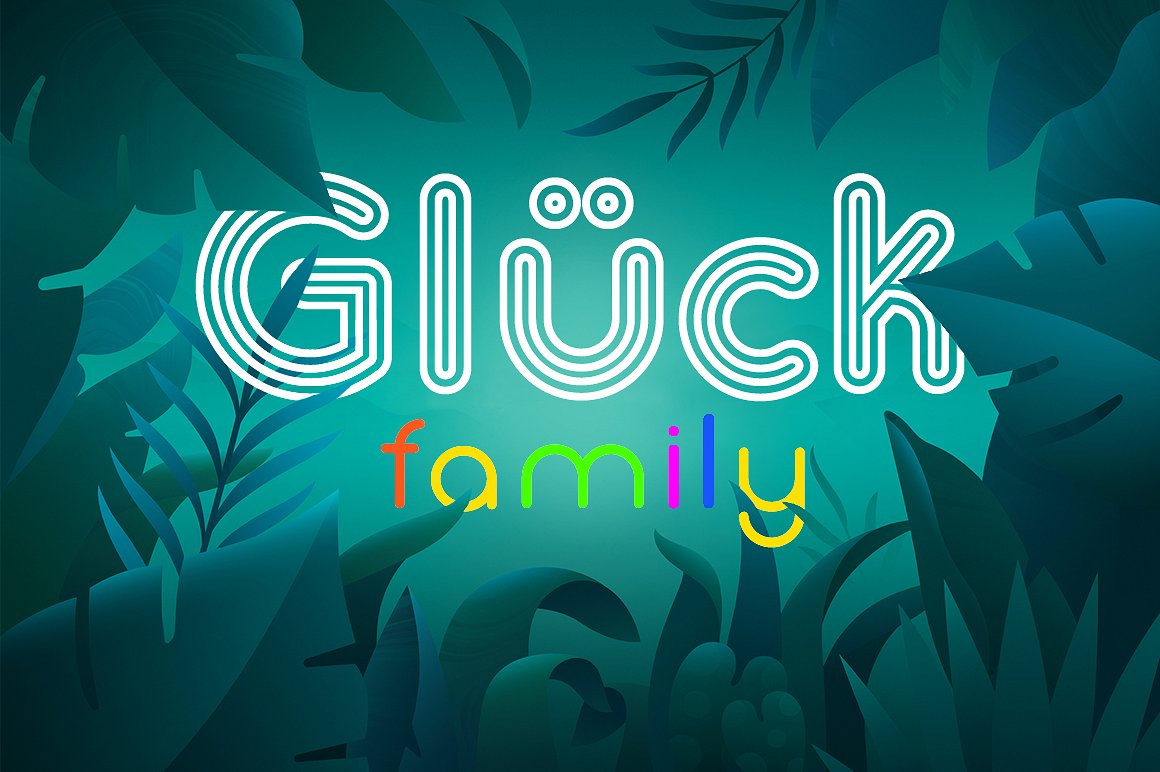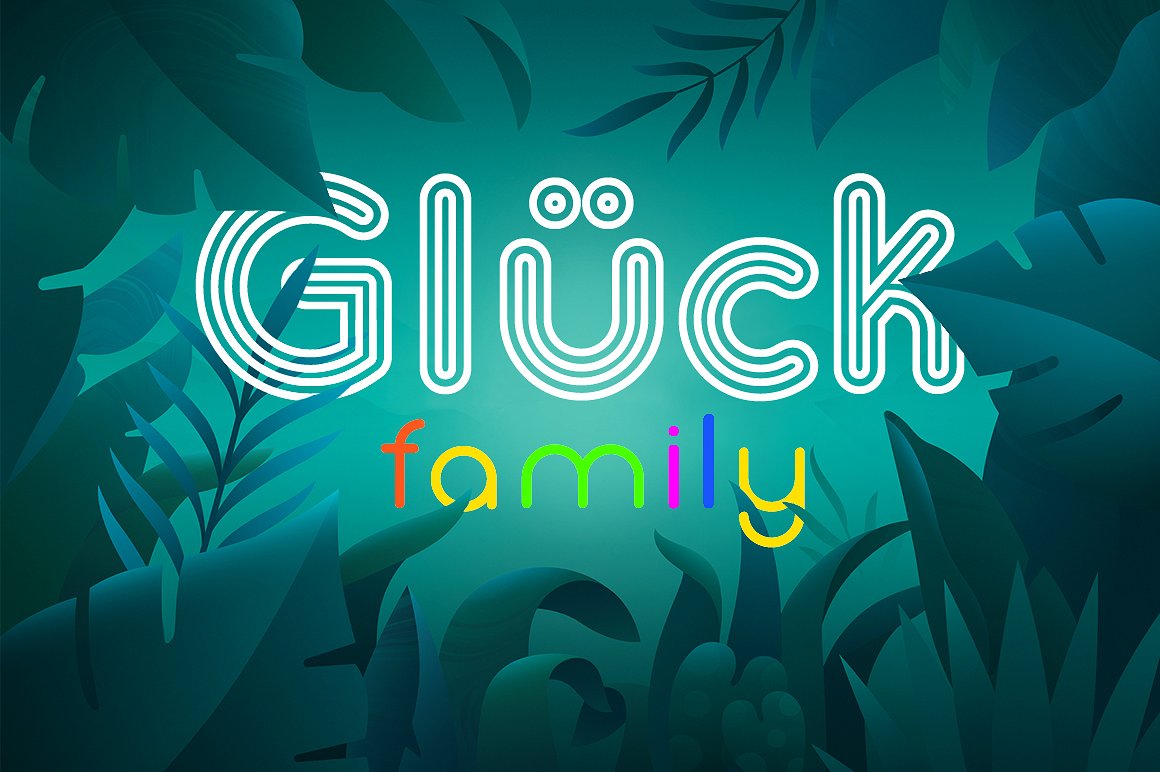 Gluck family is based on sans serif font and includes 5 styles.
Airly – For Logo Design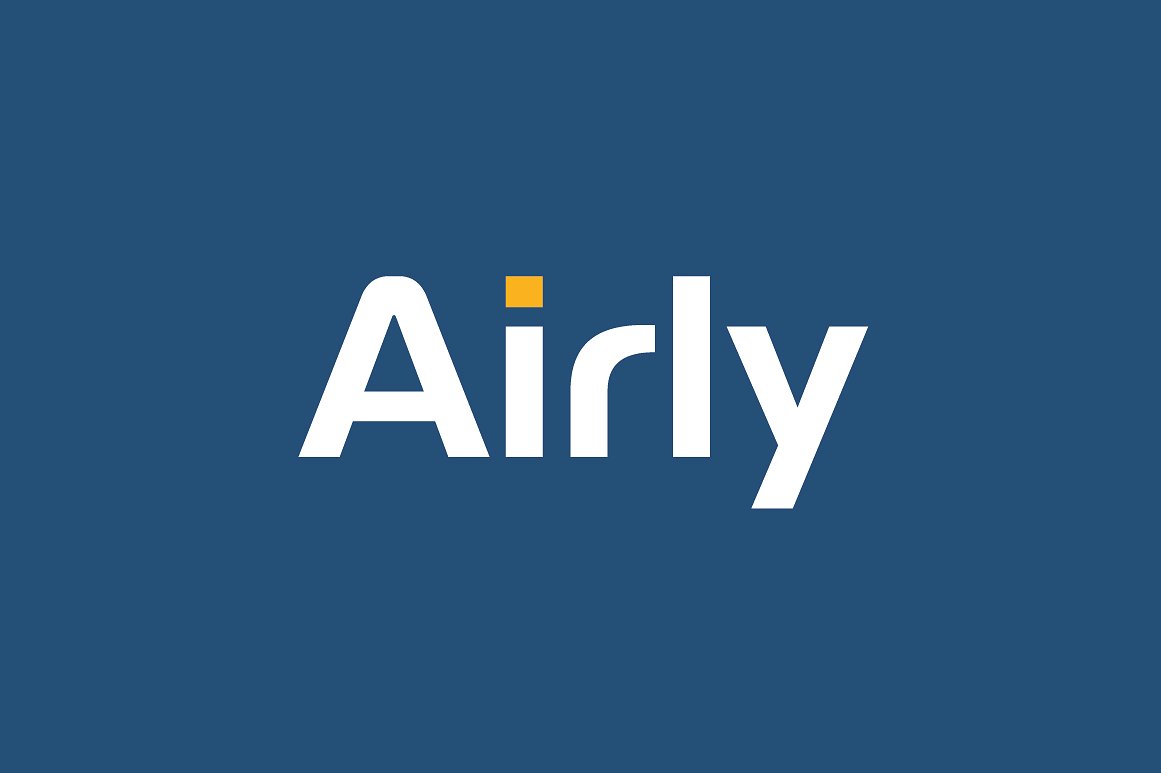 Semi round font suitable for designing logos.
Brachial Font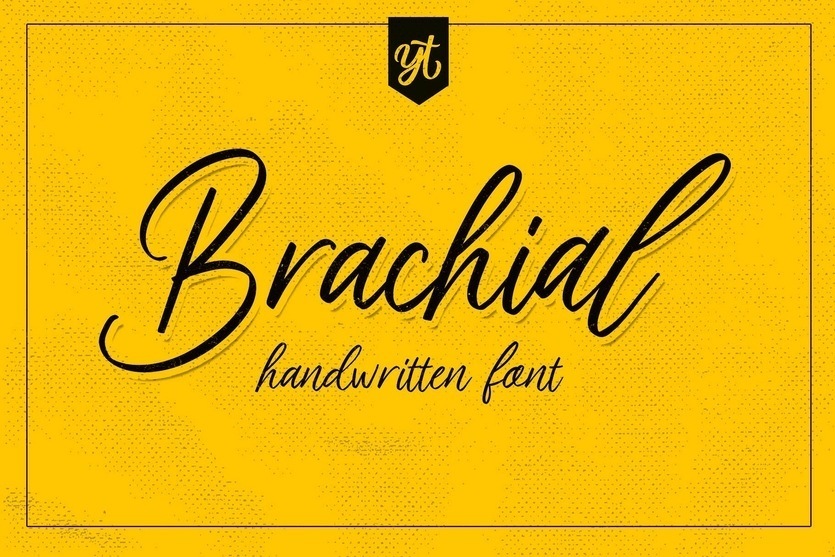 Hello everyone, we present a new font Brachial Font comes with 3 varitars with beautiful writing theme with a charming curve and a very shaky bottom line It has a perfectly paired free marker font, and a bunch of very practical Swash bonuses Ideal for logos, handwritten quotes, product packaging , headers, posters, merchandise, social media & greeting cards.
Texas | A Romantic Typeface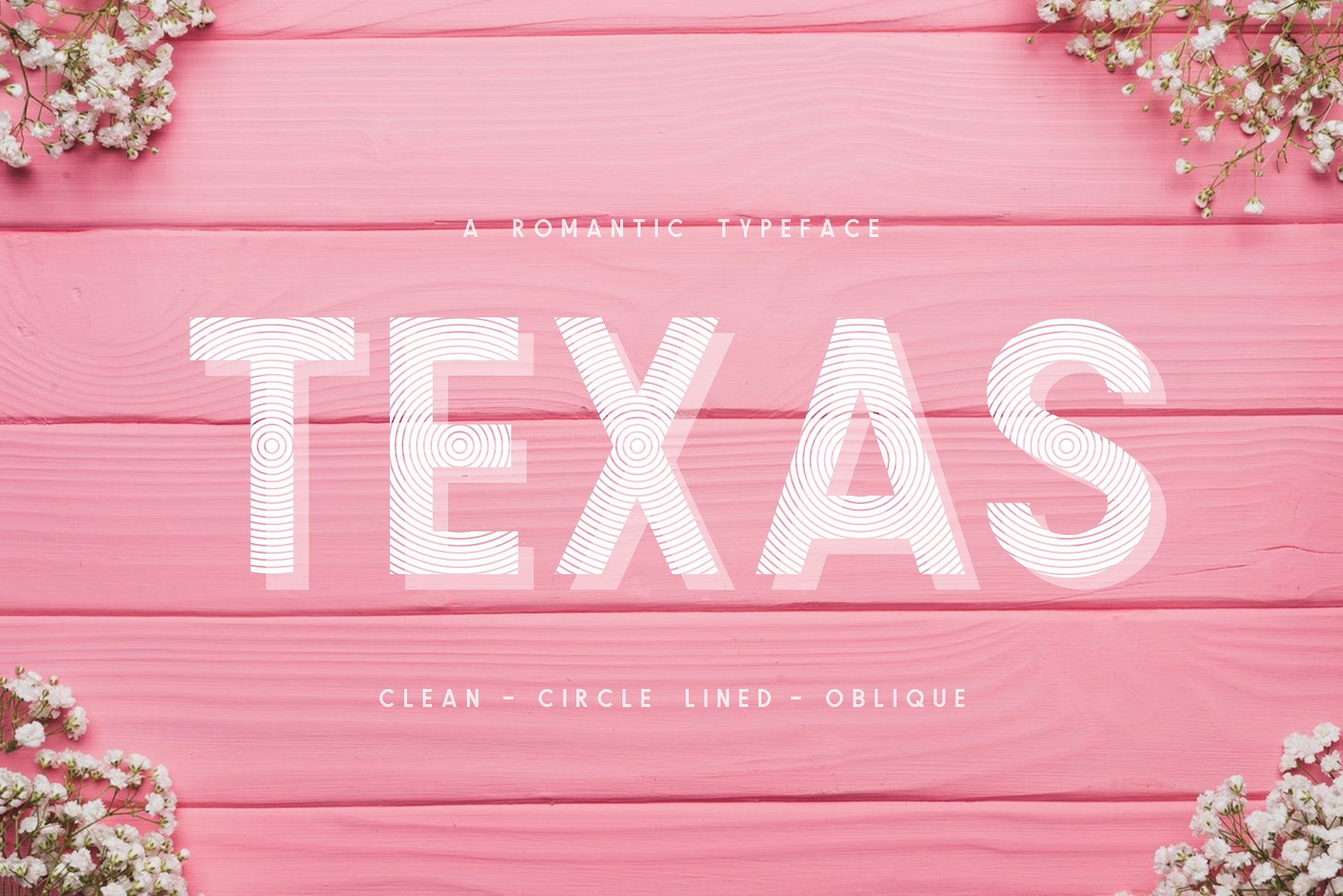 Introducing Texas Typeface – A Romantic Typeface and awesome character! With different style, it's perfect for logos, name card, magazine layouts, invitations, headers, or even large-scale artwork.
Bellatrix | Sans-Serif Font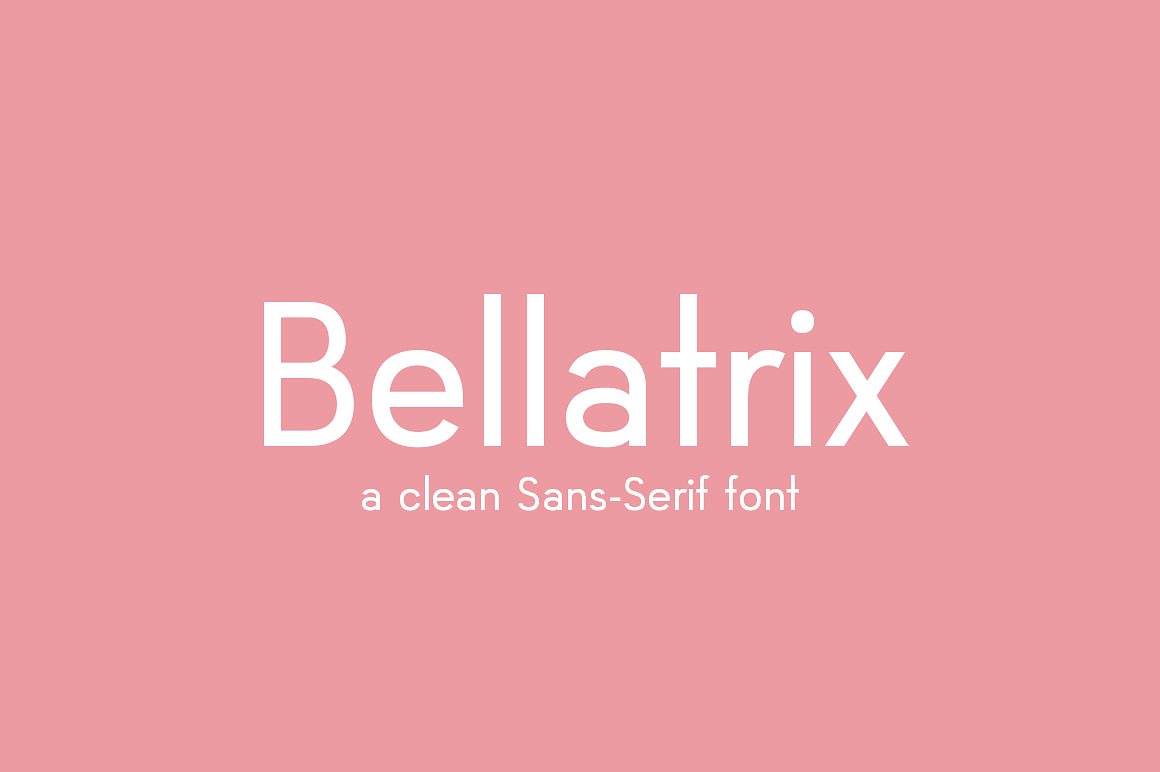 This awesome clean and elegant font allows a wide range of uses and looks great on any project. Bellatrix has been optically adjusted to improve readability at different sizes.
Argentine Font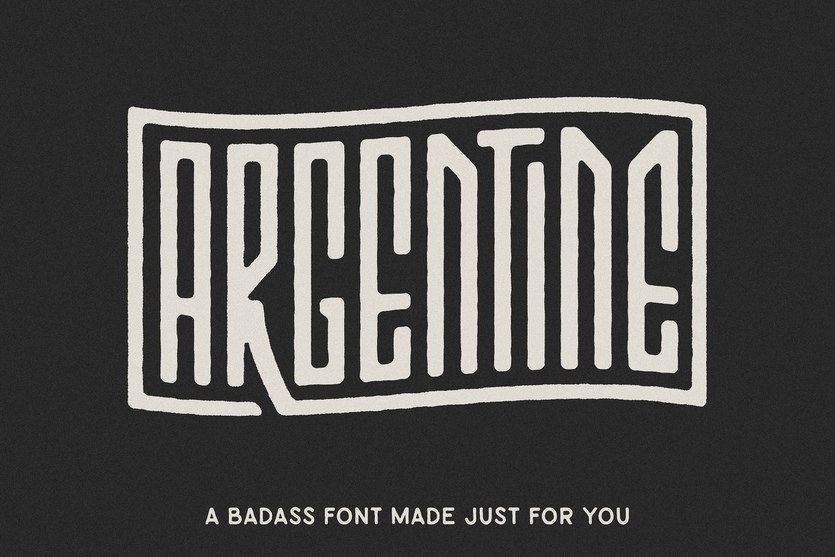 Argentine is a linear condensed font built to work seamlessly together with every letter and number. It's a throwback to a time when product contained typography that had the perfect blend of character meets function. Argentine is the just the font you need for logos, posters, t-shirts, typography designs, and much more.
Rellista Script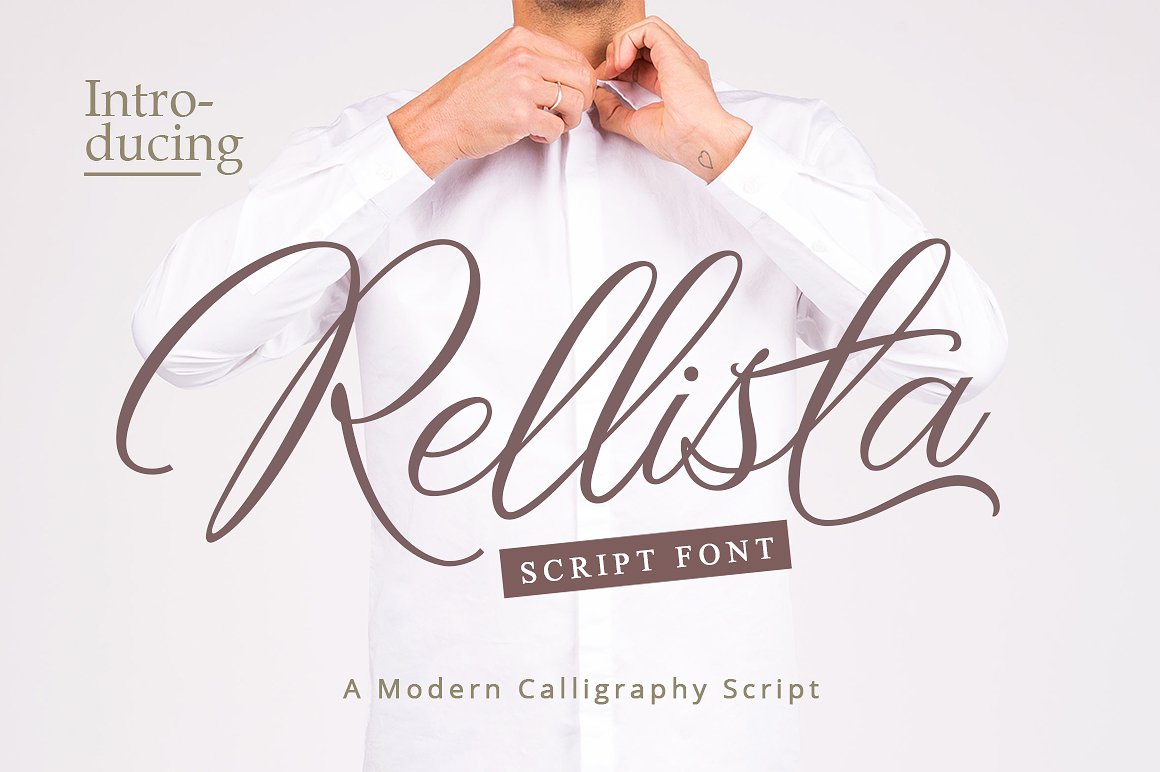 Introducing "Rellista Script" still catchy for all your creativity. a new fresh & modern script with a calligraphy style, decorative characters and a dancing baseline! A charming typeface and So beautiful on invitation like greeting cards, branding materials, business cards, quotes, posters, and more!
Swindon Handwritten Font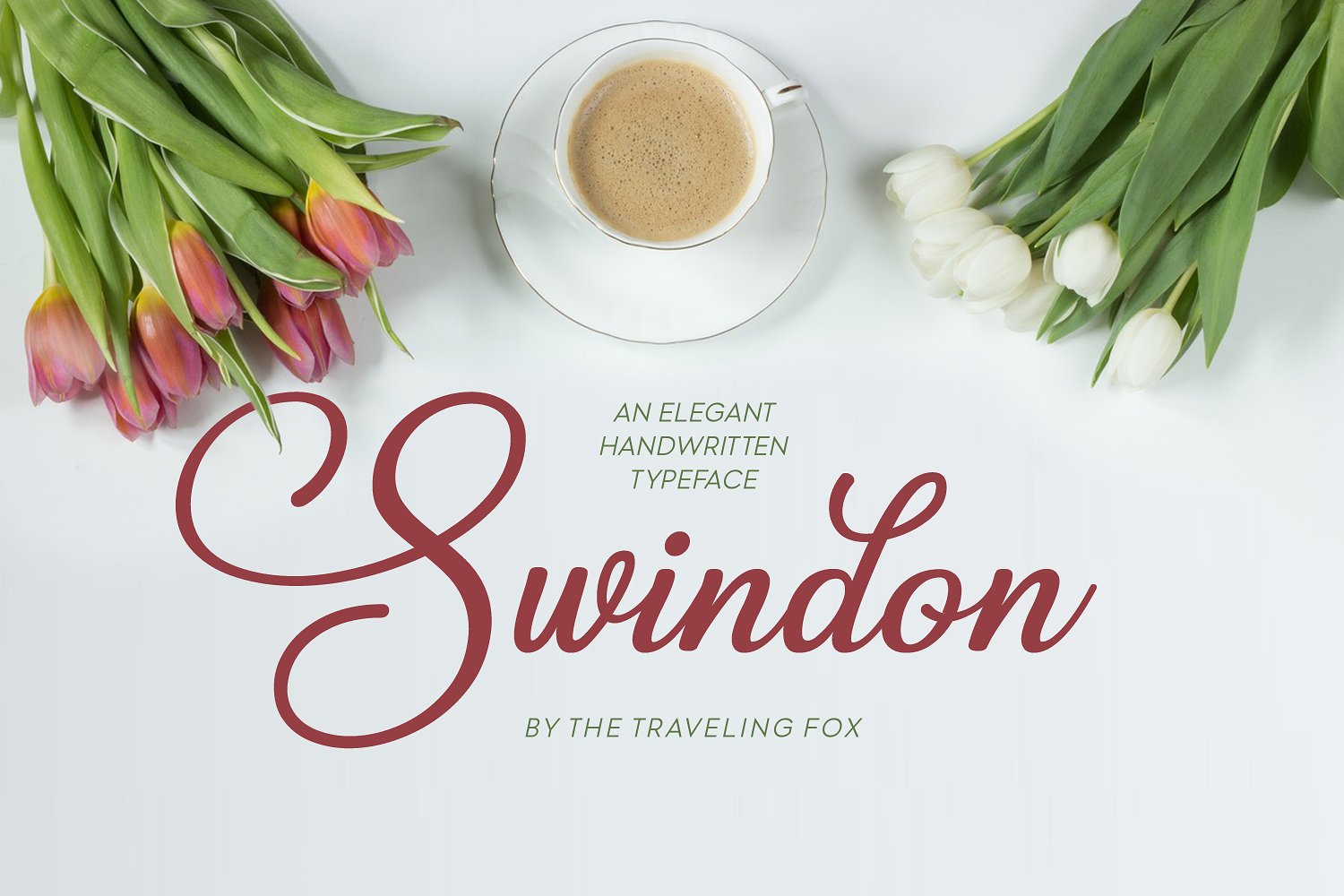 Swindon is a bold, playful type that comes with stunning rounded letters. It's very pleasant on the eyes, great for die-cutting on Silhouette & Cricut and is perfect for both print & web use.
Knight Brush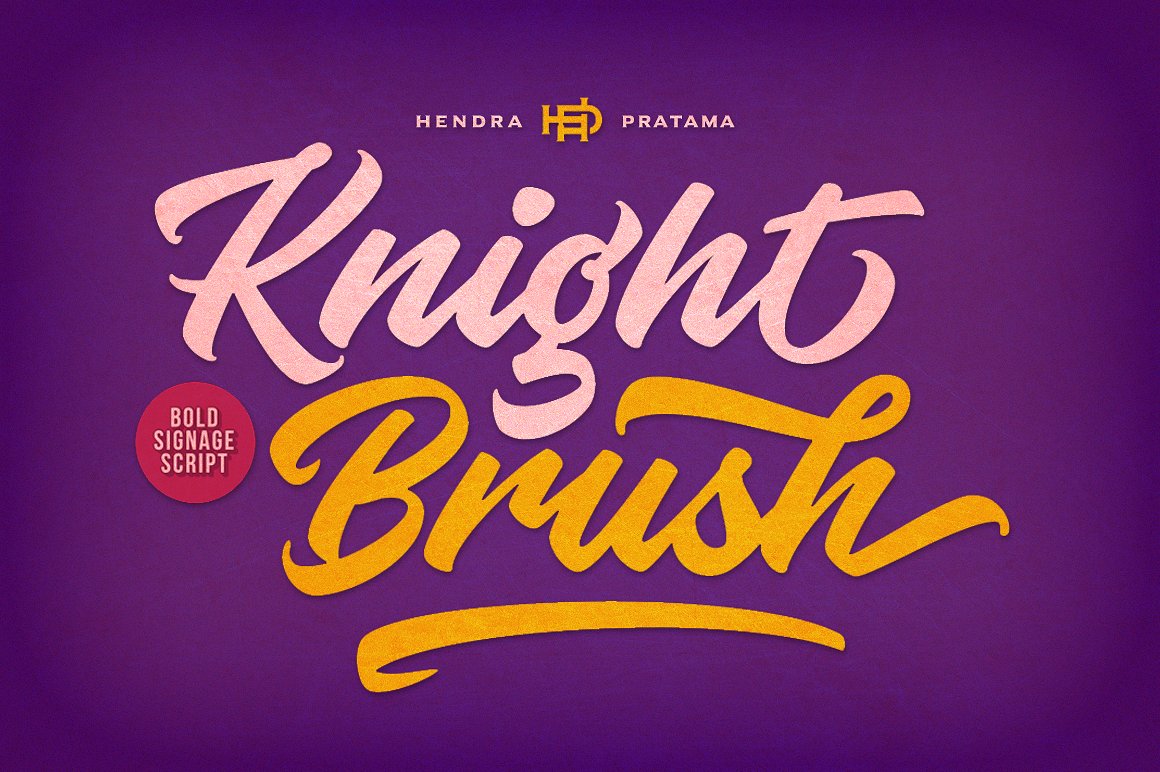 Inspired by the vintage era when sign painting was take as very important part for creating storefrontsignboard, branding and promotional ads on the street, Knight Brush was made to resembles the brush painting looks natural.
With over 570 Glyphs and the magic of OpenType, you can create logotype and various sign art typography with this font effortless.